SkinCeuticals has just launched their very first physical store front and skin clinic in Melbourne. Based inside the Emporium Melbourne shopping centre, the SkinCeuticals EST Clinic has been designed to offer a boutique destination in the heart of Melbourne's vibrant retail hub that represents a collaboration with esteemed specialist plastic & reconstructive surgeon, Dr Frank Lin, medical director of EST Clinic.
The new concept store played host this month to a premium, after-dark media launch, which attracted an array of media taste-makers, and model and brand advocate Rebecca Harding, who joined Dr Frank Lin for an engaging panel discussion on the brand's science used to achieve radiant, healthy-looking skin.
"Professional clinicians around the world understand that having healthy skin complements and enhances all non-invasive and surgical procedures. When healthy skin is coupled with appropriate post-procedural home care, it allows each patient to get the most out of their treatment, and often improves recovery time and maximises the longevity of the results," said Dr Lin.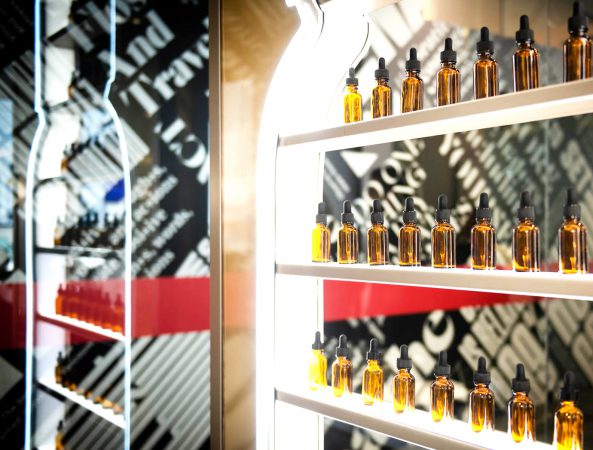 The SkinCeuticals EST Clinic showcases the brand's Integrated Skincare Approach, that emphasises prescribed home skincare to complement aesthetic procedures. It offers consumers an array of treatments, all beginning with analysis using the SkinCeuticals SkinScope device to provide an expert assessment of skin's health, who can then prescribe effective treatments and a bespoke, take-home skincare regime. The treatment menu includes 'Express Treatments' such as the 'De-Stress' – a quick hydro-oxygenating therapy that promotes rapid absorption of customised treatment serums to correct and prevent free radical damage, and promote healthy-looking, radiant skin. Comprehensive treatments include tailored peels designed to regenerate and restore skin's health and appearance with maximum results and minimum downtime. Advanced treatments such as cosmetic injectables and dermal fillers are also on offer.
Used by dermatologists, plastic surgeons, and medi-spas, each 'backed by science' SkinCeuticals product is formulated to correct signs of ageing, protect healthy skin, prevent future damage, and promote a visibly, radiant-looking complexion.