Melbourne's leafy suburb of Armadale has welcomed the launch of a new wellness destination, Willow Urban Retreat, and its commitment to providing a new approach to wellness is like nothing you've seen before. Willow has created a truly holistic destination where mind, body and spirit have equal consideration.
Named after the Willow tree, representing balance, growth, harmony and withstanding the greatest challenges, Willow Urban Retreat aims to deliver a 360-degree approach to health and wellbeing, promoting wholeness and balance through holistic health and movement programs, education and events, unique spa treatments, nourishing cuisine, spiritual healing, wellness experts and by giving back.
The location includes a day spa, a paddock-to-plate café, plus a range of spaces to host daily classes and wellness consultations. Melding Eastern and Western healing philosophies, Willow's classes include a range of yoga and meditation, sound bath healing, Qigong, stretch, Barre, Rebounding and Latin dance.
Headed up by General Manager and Wellness Director Amanda Wilson, Willow boasts a large team of experts including traditional therapists, Ayurvedic and TCM practitioners.
To bring the location to life, Willow partnered with local architects and design studio Meme, landscape designer Paul Bangay and artisan Maddie Sharrock to create a space that is bright, airy, clean and modern. Willow lives and breathes clean living, and the retreat incorporates its values into the building itself, with purified air systems and non-toxic ethically sourced building materials.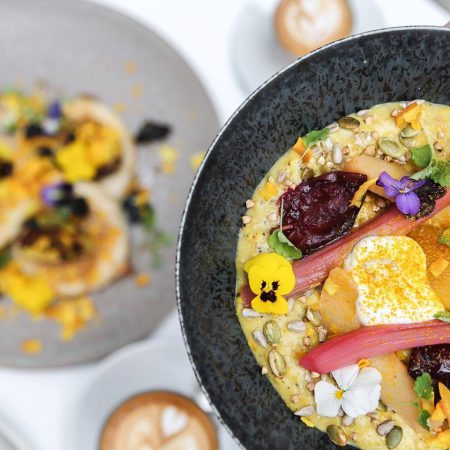 A crystal grid has even been set into the foundation of the retreat to promote clear and healing energies, restore balance and embody positive vibrations. Willow also has their own organic farm located on the Mornington Peninsula to grow herbs, veg, florals and fruit to be utilised in the Retreat café.
The treatments on offer at Willow's Wellness Spa are designed to promote deep relaxation and connection to self, and spa journeys, holistic facials, massage and complementary therapies are performed by heart-driven wellness professionals using premium brands Subtle Energies and Aromatherapy Associates. The spa menu offers massage including Kahuna, pregnancy, Reiki, Chakra Healing and crystal bowl sound healing, body wraps and scrubs, infrared saunas, a range of holistic facials including crystal rolling, and 'spa journey' packages to improve sleep, detoxify, and regenerate body and mind.
Fuelled by founder Sharon Basset's belief in the power of a connected mind, a healthy body and community movement, Willow "is more than a space; it is a movement. We aim to inspire and educate our community in the art of living well."