We speak with Dr Tania Romano about her new role at SkinCeuticals Australia and learn more about the science behind the cult cosmeceutical brand.
Leading cosmeceutical skincare brand SkinCeuticals Australia has welcomed Dr Tania Romano into the team as the new Scientific and Education Communications Manager where she will be responsible for further elevating and delivering on the brand's well-established medical and science-based anchorage.
With a PhD in Physiology and more than a decade-long career spanning both clinical research and academia, Dr Romano brings extensive credentials and experience in biomedical science to the company — experience which will, undoubtedly, add to the notoriety and calibre of the SkinCeuticals Australia brand.
"We are beyond excited to welcome Dr Romano to the SkinCeuticals family," says SkinCeuticals Australia's General Manager, Teresa Love. "Dr Romano is a force in the industry. By working and consulting with our aestheticians, doctors, key media and influencers, [she] will bolster our direction to go deeper into medical and scientific-backed skincare, driving our Backed by Science mantra to a new level."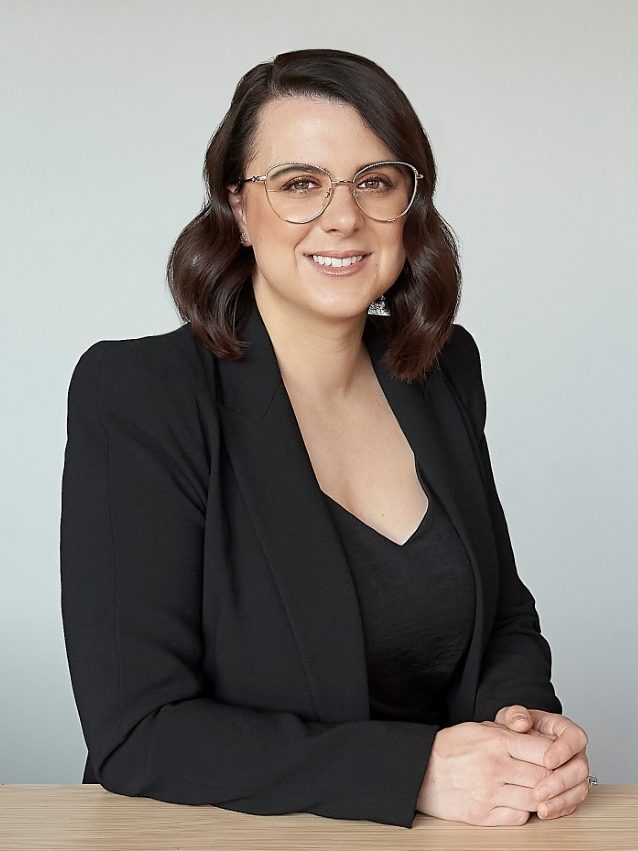 Here, we speak to Dr Romano about her new role at SkinCeuticals and what she will bring to the company.
Coming from a science background, what is your opinion of the skincare industry as a whole and how does SkinCeuticals stand out from the huge amount of skincare brands on the market?
The skincare industry is huge and there are so many products at different price points to choose from. With so many cosmeceuticals on the market it can be very confusing for a consumer to decide what is best for their skin, what product they should buy, how to use that product and what products they should or shouldn't use together. There is also a lot of information and misinformation out there in print, on the web, social media and on podcasts, so it can be very overwhelming!
Additionally, there are many inconsistencies in skincare science knowledge across the wide variety of practitioners (therapists to doctors) who work in the industry. To fix this, clear, concise, and accurate information and education that is backed by factual, peer-reviewed science is key.
I am passionate about scientific education and a major goal of mine is to help simplify the science of skincare so that people can make decisions about their skin and which product is right for them. This is where SkinCeuticals stands out from other brands. We are one of the only skincare lines to have peer-reviewed, scientific journal articles to be published in high impact medical journals. This is the highest standard of data integrity within the scientific community and speaks to the fact that our products do deliver the intended results.
What does your day-to-day look like as SkinCeuticals' Scientific and Education Communications Manager?
A day in my role can be quite varied but there is a lot of collaboration and communication with Australia's leading Doctors – from dermatologists to plastic surgeons. I spend a lot of time reviewing the scientific literature on skincare and the scientific studies and evidence for SkinCeuticals products and ingredients. As SkinCeuticals is advanced scientifically-backed skincare, I am also in charge of designing and running new local-Australian clinical studies to further advance our knowledge. I also oversee the full education strategy created by the SkinCeuticals team for our doctors, nurses and aestheticians.
Why do some skincare products, such as the Silymarin CF serum, take years to develop?
Research and development in any field of biomedical science is a process that takes a lot of time and dedication. The fact that our products take years to develop highlights the advanced level of research that goes into making sure we are creating the best skincare products on the market. It is all about taking the time to do the correct scientific studies, to investigate and determine the correct percentage of active ingredients and how the chemistry of those ingredients complement each other (or not), how the product interacts with the normal physiology of the skin and most importantly, that the results are visible and meaningful.
SkinCeuticals completes three types of testing on all its products — clinical, instrumental and consumer, in different populations all around the world. This ensures we get a comprehensive view of how our products perform.
This is especially important when looking at developing a brand-new product such as the SkinCeuticals Silymarin CF serum, which took six years to develop. This is the only vitamin C serum of its kind on the market designed specifically for those who have oily or blemish-prone skin, and it was essential that the formulation was correct.
In what ways can skincare products still improve, i.e. are you looking at new ingredients or new ways to improve delivery systems etc?
As is the nature of science, there are always new things to discover and learn. Skincare is not an exception to this. We are constantly evolving our skincare portfolio and with continuous research and development, we can learn more about different active ingredients and how they work in conjunction with the physiology of the skin. This is an ongoing focus for us at SkinCeuticals globally.
There are emerging threats to the skin from the external environment (i.e. pollution, metals). SkinCeuticals is constantly reviewing and testing these new threats to create innovative skincare, pushing the limits of science in skincare.
Can you tell us what you are working on at the moment?
A large focus at the moment is on the medical education strategy for our doctors, nurses and aestheticians. We really want to get the correct information out there regarding skincare science to empower people with the right tools and vital knowledge they need to properly look after their skin. I will also be leading some new Australian based clinical studies, focussing on integrated skincare incorporating SkinCeuticals products.
DID YOU KNOW?
There are 5 ways you can catch up with SPA+CLINIC?
Our quarterly print magazine, delivered to your door. Subscribe here.
Our website, which is updated daily with its own completely unique content and breaking news.
Our weekly newsletter – free to your inbox! Subscribe here.
Our digital magazine – click here to view previous issues.