With retail being the focus of most businesses right now, make the most of it.
Though most businesses throughout our industry have shut their doors completely, many still remain open for physical retail trading (albeit with very reduced trading hours.) It is for this reason that we sought some expert advice on maxing out your retailing techniques.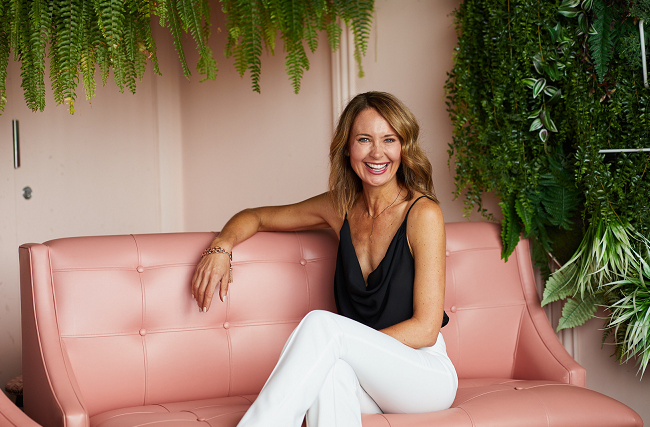 Alison Morgan is one of Australia's leading Business Coaches, specialising in helping health, wellness, beauty and lifestyle businesses grow their business, brand and profile. With over 20 years experience in Marketing and over seven years of private business coaching clients with her company Relauncher, Alison knows how to create successful businesses. Alison is also founder of Sticky Studio, a branding, content marketing, social media and website design studio servicing businesses, brands and people.Retail sales have the ability to add additional cashflow to your business, although it's often an overlooked and underutilised source of income.
This week, Alison shares her top tips for refreshing your retail game.
For many, retails sales can feel like a 'sales push', however there are several ways to boost your retail game which doesn't require a sales approach. Thank goodness for that!
Below are 10 strategies to boost retail sales in your salon, spa or clinic:
Product Range
Choose to stock products you personally believe in. Truly loving the products means your mindset will instantly shift towards helping clients rather than selling to them.
Presentation
We shop with our eyes. An organised & visually appealing retail display naturally attracts the attention of your clients. Ensure you don't have too many products as this can become overwhelming and deter sales. Refresh your displays regularly and remove any clutter. Organising products by brand or colour can make it easier to view and understand the products, which helps to make quick purchase decisions. If you're seeking inspiration for fresh minimalist retail layouts and shelf presentations, search Instagram and Pinterest for new ideas.
Shelving
Shelving is often more appealing to shop from rather than a bookcase or cabinetry. Products stored in a closed clear case or behind a counter can be less likely to sell. Perhaps it's time to update? Shelving doesn't need to be expensive. There are many options which can be installed without too much difficulty and taking up too much space. Ensure all your products are easy to see and reach.
Encourage Testing
These days, many consumers are extremely product savvy. Whilst this is the case, most are also very interested in trialling and testing products too! Allow clients to touch, smell and sample. Professional shelf talkers or labels help to encourage testing. In some cases your suppliers will have these available for your shelves, otherwise you can buy standard 'try me' shelf talkers or have some of your own branded labels created by a Graphic Designer.
Free Samples
Every interaction with a client should be friendly, unobtrusive and professional. Allowing time for your client to explore your retail range without feeling watched over is important. Where available, offer free samples so clients can test the products and decide what they like. Speak to your suppliers to see if they have any sample sizes which are suitable for this purpose. Everyone loves a sample!
Loyal Customers
Perhaps it's time to revisit your loyalty program to see how you can incorporate retail products. Retail is often overlooked by clients; heightening awareness could be exactly what's required! Perhaps reward loyal clients on their birthday, e.g. if they visit for a treatment within two weeks of their birthday, include a gift from the retail space. At first this may sound expensive, however these are your loyal clients we are talking about. They are the ones who book regularly and talk about you. Likelihood is that they'll appreciate the gift and purchase a product in the future.
Offers
Assuming you're newsletter or text message marketing, contact your clients with a special offer. Ensure the offer is single-minded, includes the product benefit, and simple to take action. I'm not a fan of marketing with discounts, value adding is far better for business.
Social Media
Facebook and Instagram allow you to reach your audience and connect with them. All salons, spas and clinics should be utilising both channels of marketing. There's a lot of information for using social media best, so we'll save this for another article. However, in the meantime, place a focus on creating images and videos which showcase your salon and spa. Include captions which provide tips and useful information. On Instagram, use hashtags which are location specific so existing and potential clients can easily find you. Remember to also showcase your product range and tell your audience how they can purchase from you. Images with yourself or your staff featuring perform better!!
And finally, Retail training. Spend time with your staff to allow them to completely understand the products. They too need to become true fans of the retail stock that's available in the salon.