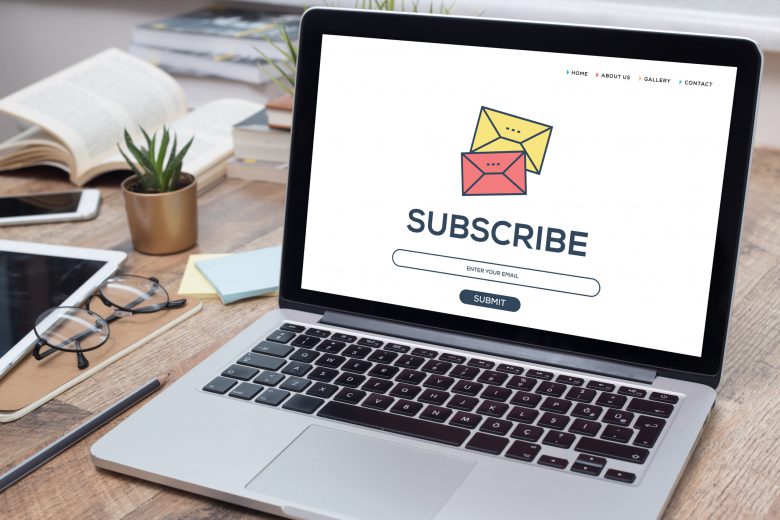 Ever wanted to implement a weekly newsletter, but always put it straight into the 'too hard basket'? The process can actually be surprisingly simple, and once you put in the legwork at the beginning, your job will basically be done for all future weeks to come, with only minor updates required each time around.
Newsletters can be a very effective way to reach your clients with any news and updates from your spa or clinic; current specials, public holiday hours, new staff members, and everything between. It gives your business a brand and a voice, and your clients may really come to enjoy the regular updates from you.
If you're new to newsletters, you will need to start with two things – an up to date client list (with email addresses), and a fabulous template. We would recommend starting with the template. Worry about the nitty gritty afterwards!
Newsletter programs such as Mailchimp or Constant Contact offer a range of plans according to your audience size – or in this case, the size of your client database. We would recommend filtering clients that have visited you within the last 12 months, to reduce the number of uninterested recipients. Once you've signed up for an appropriate plan, you can begin creating your template. Don't worry about specific topics for now – your template is what will set you up for weeks to come, and acts as your base layout.
It should include your contact details, your social media, email and website links, banner heading, company logo, and any particular sections and/or headings you know you'll want to include each week – ie. salon updates, weekly special etc. When you're happy with your design, save a copy, and each time you create a newsletter, this will be the foundation that you build on, without having to enter these details each and every week. Just tweak the content and you're good to go.
Here are some tips to keep your newsletters on point:
Stay Regular
We would highly recommend sending your newsletter out on the same day, and at a similar time, each week. This way, clients will come to expect and rely on receiving their news. Avoid missing weeks – if you know you won't be available to send it manually, there are options to schedule it in advance.
Keep It Brief
Nobody is interested in reading a novel-length newsletter. Keep headlines and excerpts short, snappy and intriguing, and reduce large content blocks where possible. If more info on the topic is already available elsewhere, for example your website or social pages, perhaps write a brief introduction in your newsletter and hyperlink to the other platform instead.
Add Some Personality
This is the perfect platform to demonstrate your unique brand or voice, and give the business some personality. Get creative with colours, layouts and images, and don't be afraid to add some unconventional sections that you feel are a good fit. 'Products We're Loving', 'Weekly Fashion Favourites' 'Quote of the week' or even 'Pet of the Week' could be some fun and fabulous additions.
Pay Attention To Reports
Ensure to stay on top of the backend side of things, as this can give you some valuable insights into what your clients might be thinking. Your program of choice should give you plenty of info, so you can see at a glance how many times your newsletter is open, which stories are clicked on, which send-out times perform the best, and how your subscribers increase or decrease over time.
And most importantly, once you've uploaded your recipient list and sent out your first newsletter, be sure to add a sign-up link to your website – another great way to boost your online presence.