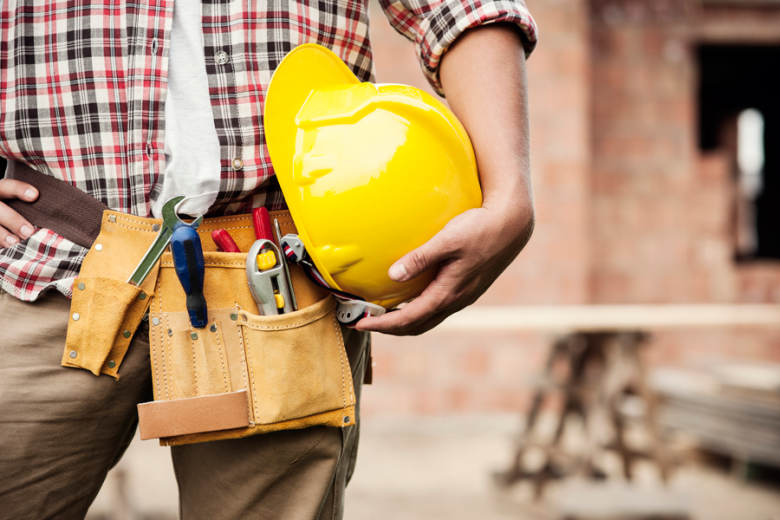 We've previously reported that man boobs are on the rise, but there's an interesting new twist to the surgical boom to have them reduced.
Aussie tradesmen are leading the charge to have excess fatty deposits removed from over their pectorals (which can create the appearance of a feminine breast) as well as love handles, abs and flanks with a new form of liposuction, as they spend so much time on the job shirtless.
Trent Wright, 28, a floor and wall tiler, and Michael Khan, a part-time carpenter, both from western Sydney, recently underwent Vaser 4D liposuction, a form of minimally invasive lipo surgery that uses state of the art ultrasound technology, with Dr Joseph Ajaka at the Cosmos Clinic in Sydney's Double Bay.
The technology allows the surgeon to accurately sculpt the body to create an athletic and contoured look.
Both men are over the moon with their results, saying it has changed their lives and sent their self-confidence soaring.
"I spent years to try to lose the weight around my chest and flanks. At one point I ended up very tiny and skinny but the weight was still there [on his man boobs and love handles]," Trent says.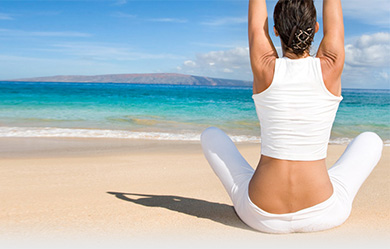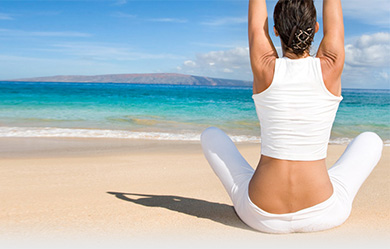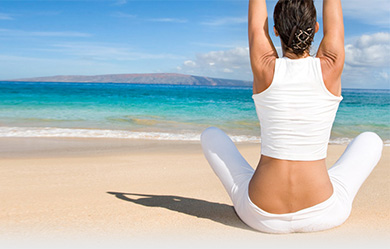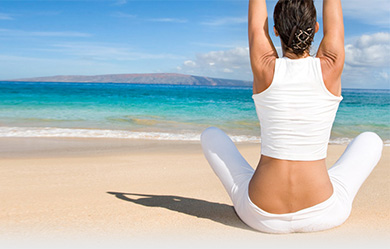 "I'd tried everything from specific exercise programs to strict diets. I'd also seen doctors for blood tests to check oestrogen levels. Nothing worked.
Having the procedure at the Cosmos Clinic, in Sydney's Double Bay, last August, "was the greatest thing I have ever done."
Trent had one treatment and says it had an almost immediate effect
"Everything I have been trying to do in the last 10 years, the doctor basically did in an hour and a half," he continues.
"I felt like I'd deflated, like a balloon. In summer half the time you have your shirt off and my man boobs and love handles were a constant source of stress.
"[Having treatment] is nothing to be ashamed of. Everyone has something about their bodies they don't like. This was just mine. I wasn't ashamed. The end results are worth it."
Michael Khan, 30, had also battled to shift unwanted weight from his stomach and man boobs for many years.
After two treatments – the last one was six months ago – he said he's been able to stay on track with diet and exercise, and "the results speak for themselves".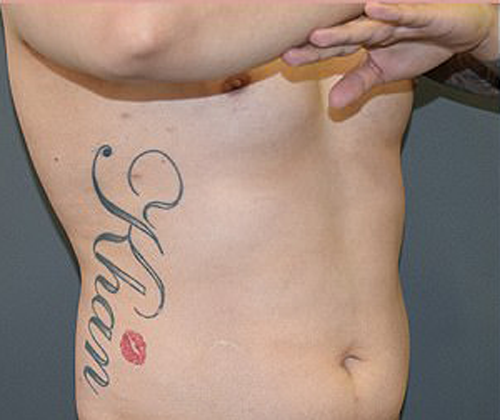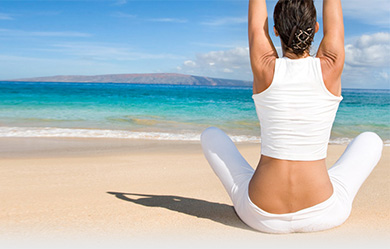 "Dieting and training just weren't helping," he says. "The stubborn areas were too stubborn. I was working hard for it day and night and unfortunately it wasn't changing.
Michael said the decision to seek help was to boost his flagging self-esteem: "I look like a better man. I am more confident and more fit."
Cosmetic surgeon Dr Ajaka says he's seen a noticeable rise in men seeking cosmetic surgery to treat problem areas such as these.
"Many people believe cosmetic surgery is only for females, but it's not. It can help you to be a better person in life."
Figures from his Double Bay private practice show a staggering 80 percent increase in men booking in booking in for Vaser 4D liposuction and indeed that he now treated as many male patients who were feeling the pressure to look good.
"Men are influenced by social media and the rise of selfies just as much as women are," he said.
"Regardless of their industry, men are conscious how their appearance can impact their confidence, especially in the workplace.
"It's not uncommon for tradies on job sites to work shirtless and more men are coming in because they want to feel comfortable around their colleagues.
"They've usually exhausted all other options with diet and exercise,' he said.
ABOUT VASER 4D LIPOSUCTION
"It uses ultrasound technology to make the fat soft like butter, allowing the removal of superficial fat to create definition around the muscles of the upper body," says Dr Ajaka.
"It is a gentle form of liposuction with no aggressive suctioning. The 'buttery' consistency of the fat makes it easier to suction out and allows a smooth and natural result.
"Best candidates have good skin tone and solid muscle bulk that can be felt when contracting.
"In most cases final results are seen at 6 weeks, in some cases it can take up to 6 months (results vary from patient to patient).
"I use conscious sedation, which is safer than general anaesthetic."
Other features:
The definition will remain even if you put weight on.
Moderate pain discomfort, usually requiring 4-7 days off work. A compression garment needs to be worn for 6 weeks.
Regular lymphatic drainage massage is required in the first 2 weeks.
Cost from $10,000 for men and $7,000 for women.