Quick, add this luxury spa experience to your 2022 travel plans!
The Mornington Peninsula is set to be Australia's go-to destination for luxury spa experiences with the announcement of yet another must-visit retreat making its way there. Aurora Spa, a pioneering urban retreat known for creating an immersive wellness experience, is relocating to join the historic Continental Hotel as part of its $120m redevelopment.
Set to be reimagined as Aurora Spa & Bathhouse, the 1,000sqm seaside sanctuary is expected to set a new benchmark for Australian spas, bringing an elevated level of luxury spa design and therapeutic wellness to Victoria's most sought-after holiday spot.
"My vision for Aurora Spa 24 years ago was to create an urban retreat for guests, where they could switch off, unwind and relish in the transformative impact of the treatments. We're excited to continue building upon this commitment, drawing on the traditions and ritualistic approach of European bathing traditions to provide a complete wellness destination at our new location," shares Aurora Spa Founder, Lyndall Mitchell.
Aurora Spa & Bathhouse's extensive list of sensory treatments will span everything from a Magnesium Muscle Soak & Float to the indulgent, six-hour Signature Bathhouse Retreat. "Our signature treatment experiences coupled with our comprehensive bathing circuit unveils a new era of bathing and wellness in Victoria to elevate optimum wellbeing. We will offer an array of services including our two-night wellness booster retreats, immersing guests in an array of unique evidence-based practices focused on refuelling and recharging the mind and body." says Lyndall.
The serene development has been designed by award-winning architect studio, Woods Bagot, with a colour palette that pays homage to the tranquillity of the nearby coastline. The space will house eight treatment rooms, a float room, four hydro-therapy pools and several contrasting thermal experiences, from traditional sauna to a salt therapy room, and even an ice-filled 'igloo' room. It's set to be one of the most unique wellness tourism experiences in Australia and will be the crowning jewel in the lifestyle precinct that will be home to the InterContinental Sorrento Mornington Peninsula.
While the luxury experience won't be ready for guests until 2022, you can be sure that it's joining our growing list of Australian wellness spots to visit as the country opens back up.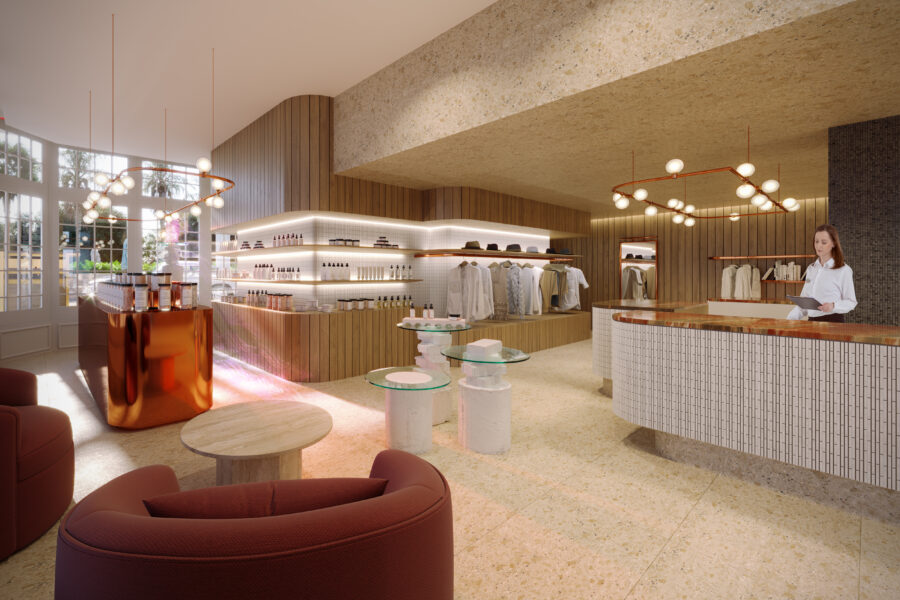 DID YOU KNOW
There are 5 ways you can catch up with SPA+CLINIC?
Our quarterly print magazine, delivered to your door. Subscribe here.
Our website, which is updated daily with its own completely unique content and breaking news.
Our weekly newsletter – free to your inbox! Subscribe here.
Our digital magazine – click here to view previous issues.