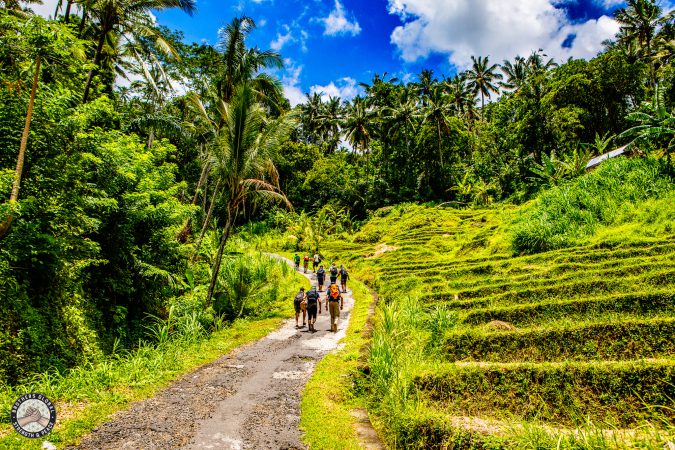 A brand new mens-only wellness retreat has just launched, designed to meet the needs of males around the world seeking mindfulness, peace, tranquillity and spiritual healing. Brothers Global Bali Retreats has been created by Aussie entrepreneur Dean Walsh, with retreats designed to allow for wellness-minded gentlemen to reconnect with nature, and ultimately change the perception among men that wellness retreats are targeted predominantly at women.
"I designed the Brothers Global retreats as a unique space for the men of today's world. Sending guys home as stronger, calmer and more composed versions of themselves, armed with tools to keep the good work happening in their everyday life," Says Dean. "I was tired of seeing guys struggling, angry. I've been there. I learnt what many of us are missing in the West isn't fame and fortune. It's quite the opposite and surprisingly easy to grasp."
Brothers Global aims to break through the stigma still plaguing modern males when it comes to wellness, communicating the message that 'self-care' isn't just about petal-filled bathing rituals and sheet masks, as many males often perceive it, while also fearing that me-time will be seen by other men as a sign of weakness as opposed to empowerment. The male retreat market is also currently dominated by fitness getaways and adrenaline-pumping adventure retreats, which generally don't cater to mental wellness and also may indeed further contribute to the issue of toxic masculinity.
Once an elite athlete who was forced to rebuild his life after an injury, founder Dean Walsh realised that recovery was about much more than returning to optimum physical condition. He sought to build a new emotional foundation for himself, and his extensive travels through India and Thailand has a profound affect on his philosophies and Western ways of life. From this renewed understanding of mindfulness and sense of what needs to change in the industry, Brothers Global was born.
The seven-day retreat programs combine specially formulated activities, hikes, workshops and events in order to reconnect men to nature, change perspective, embrace Eastern culture, rest, play, laugh amidst the incredible and serene Balinese backdrop.
The roster of professionals leading these activities have a range of complementary skills and areas of specialty including breathwork, addiction, qigong, meditation, combat sports, philosophy and more. Upcoming retreat dates include Mar 31 – Apr 7, Apr 28 – May 5, May 19 – 26, with additional dates and customised programs available upon demand.
For more news and updates, subscribe to our weekly newsletter.