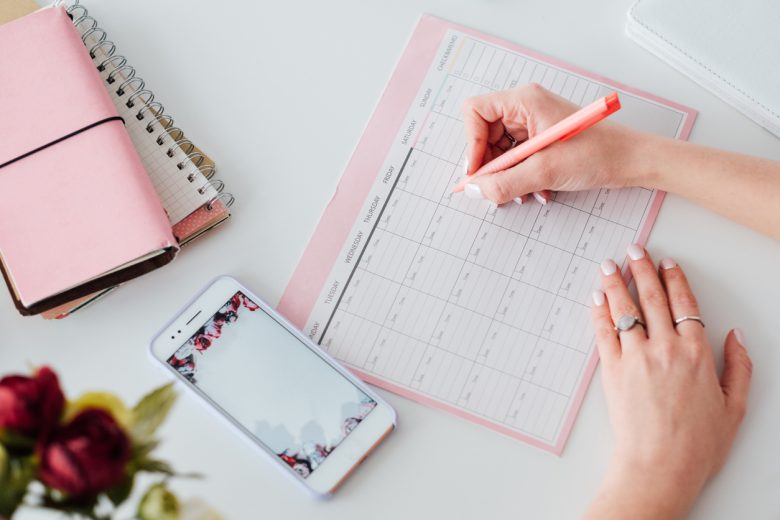 Do you have a client booking game-plan in place already?
Mobile services are now legal, restrictions are slowly being lifted, some states are allowing physical retailing, and many throughout industry are feeling like we are nearly there when it comes to reopening. So the big question is how to manage getting patients and clients back into your booking system and dealing with (hopefully!) a big influx of visitors when the green light is given. There are plenty of options on the table, from waitlists to simply reopening online booking systems, so we've chatted to a few clinics about how they are choosing to manage these choices.
Dolce Vita
We created a waitlist and the response has been phenomenal. Our doctor is booked out next week, his first week back, and all others are on the waitlist for other services. Sending out the news via EDM and other social platforms worked instantly!! Good luck everyone! – Vita Catanzariti, Owner.
Mt Pleasant Beauty
Absolutely no to both (waitlist or opening booking system)! Without an actual date there's no point having either. Open it up once there's a date. First in wins. – Michelle Phipps, Owner.
The Skin Clinic
The team and I at The Skin Clinic have spent a lot of time during quarantine discussing our reopening post COVID-19. To date, our strategy is to accommodate current clients first and foremost, especially those who are members of our VIP Facebook Group, our members of our loyalty reward program and those who have pre-paid for services or gift vouchers. Pre-COVID closures, we held an event and launched our new treatment menu with promotions around the new services on offer. As a result, we have a huge number of promotional vouchers to redeem upon our return.
We will also prioritise brow shaping clients as those clients were the first ones to message us asking for assistance as to how to maintain their eyebrows at home. No doubt, our brow clients will be knocking on our door the minute we announce our reopen for treatments. We will not be accepting any new clients immediately after our reopening to ensure we give priority to our existing clientele. Our re-booking system will be disabled until we have the capacity to look after new client enquiries. On our return we will be ensuring there are sufficient gaps between clients to allow sufficient time to fully disinfect and reset the treatment rooms, and to make sure there is no overlap between clients in reception. – Belinda Merlino, Owner.
Face Medispa
We have everything in place ready to go for when we get the good news that Australia is ready for our industry to reopen. We will firstly send a text to our clients and extended database for an opportunity to book. This will also be followed with a more in-depth email of how we will adapt to the new COVID way of life, our offers and links to make a booking. We have social content ready to roll also that will go out after the text. All of our clients who missed out on their appointments due to the closure, will be the first people we call as well as our members. We will reserve a percentage of our appointments for the first month to create availability for those clients who missed out before and our members, all other appointments will be first in best dressed via our website booking system, through social media or phone. 
I think it will be a pretty intense few days initially with taking appointments as we get messages everyday with people hanging to come in, but we are so excited for the buzz and to see everyone again! – Sarah Perry, Owner.
BASE Aesthetic Clinic
With government restrictions easing and business lockdowns soon to be lifted, we are ensuring our regular and loyal clients have priority access to appointments when our clinic doors reopen. As our online booking system is temporarily offline, we have recently started a waitlist for priority appointments. We have notified our clientele via our social media channels to contact the clinic to be added to this waitlist if they wish. 
As soon as we have the go-ahead from the government that it is safe and legal to reopen, we will contact all the patients on the waitlist for priority appointments. We will also send out an email to the entire BASE database to give them priority bookings, as well as contact all the patients that had a cancelled appointment during the lockdown dates. After our waitlist, prior bookings and database have had 72 hours to secure priority bookings. Base online bookings will then go live for all other client appointments. I feel that our loyal clients should have exclusivity to bookings when we reopen as they are the reason BASE is what it is today. – Bridget Savage, Owner.
Muse Clinic
We actually have three lists on the go. We have kept reception working and answering new enquiries while adding those clients to a wait list. We also have a separate list of patients who had to be canceled while we were closed and our third list is of people that were not comfortable traveling to the clinic prior to the COVID-19  restrictions and chose to cancel their appointments. We are going to manage these clients differently and offer them quiet days where only a very limited number of people are in the clinic so that they will actually not cross paths with any other clients at all. We think it is important that we hear their concerns and cater to those concerns given these are very unusual times. We have also kept in touch with clients and had our dermal therapists working everyday and offered complimentary video consultations and skincare plans, as well as home treatment kits, so clients could maintain their skin with our therapist coaching them live on camera. For us it was all about staying connected. – Dr Stephen Lowe, Medical Director
Macquarie Medi Spa
We are incredibly lucky a lot of our guests book 3-6 months ahead so we still have many clients with future bookings in that we will only cancel the week ahead as we await hearing from the government on reopening dates. We have a private VIP Inner Circle group for our top spending guests at Macquarie Medi Spa. We have advertised to this group that they will get first priority and notice as soon as bookings are allowed to open online 24 hours before we advertise it to other guests – this made our VIPs very happy to hear. We now just have to wait and see when we can re-open.
We have already adjusted our prices, have purchased all of the disposables and sanitising products required for when we reopen, and we are adjusting all treatment times to allow for sanitising treatment rooms between guests, plus time to allow changeover with not as many guests in waiting or retail areas. – Karla McDiarmid, Director
HUD Skin + Body

As a business we were fully booked for weeks before this happened. So opening up again will definitely be a challenge! We've got clients emailing and DM'ing us daily asking us when they can book an appointment again. Let's hope it's soon! We have been staying in touch with our clients throughout and it's been really nice connecting with everyone on a different level. Our aim now is to get everyone in who missed out on their appointments first – which of course includes all our long standing regular clients.
We first opened our books May 1 but this turned out to be preemptive, didn't it!? Now we're holding off until we know any further details as it's otherwise an even bigger task to reschedule again. When it comes to booking times – we are a heavily booked clinic with eight rooms and 14 staff so this will definitely look different for us. Luckily we have two waiting areas so social distancing should be fairly easy. But certainly it will change the way we operate as we'll have longer turnaround times (which we implemented in the lead up to closing our doors anyway). – Gry Tømte, Owner
Which method/s are you utilising while we wait for spas and clinics to reopen officially for services? Leave us a comment!