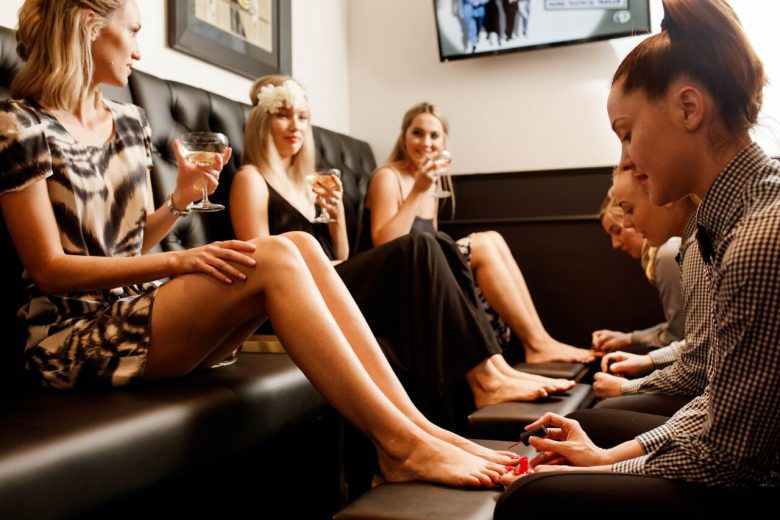 Have you ever had your nails done and thought to yourself, 'I could really go for a cocktail right about now' while your shellac was drying? Or maybe you've met up with your girlfriends for drinks only to notice your chipped nail polish at the bar and regretted not getting a mani earlier that day?
You can forget either situation, with the opening of Brisbane's latest pampering hotspot, Brooklyn Beauty Bar. The brainchild of Brooke Jesberg cleverly combines booze and beauty by offering salon treatments in a 1920s prohibition-style bar setting.
Fancy a margharita with your mani? A dandy waiter will serve your drink and expertly place it in your one hand that's not getting polished while you can sit back, relax, and/or have a fantastic time with your friends.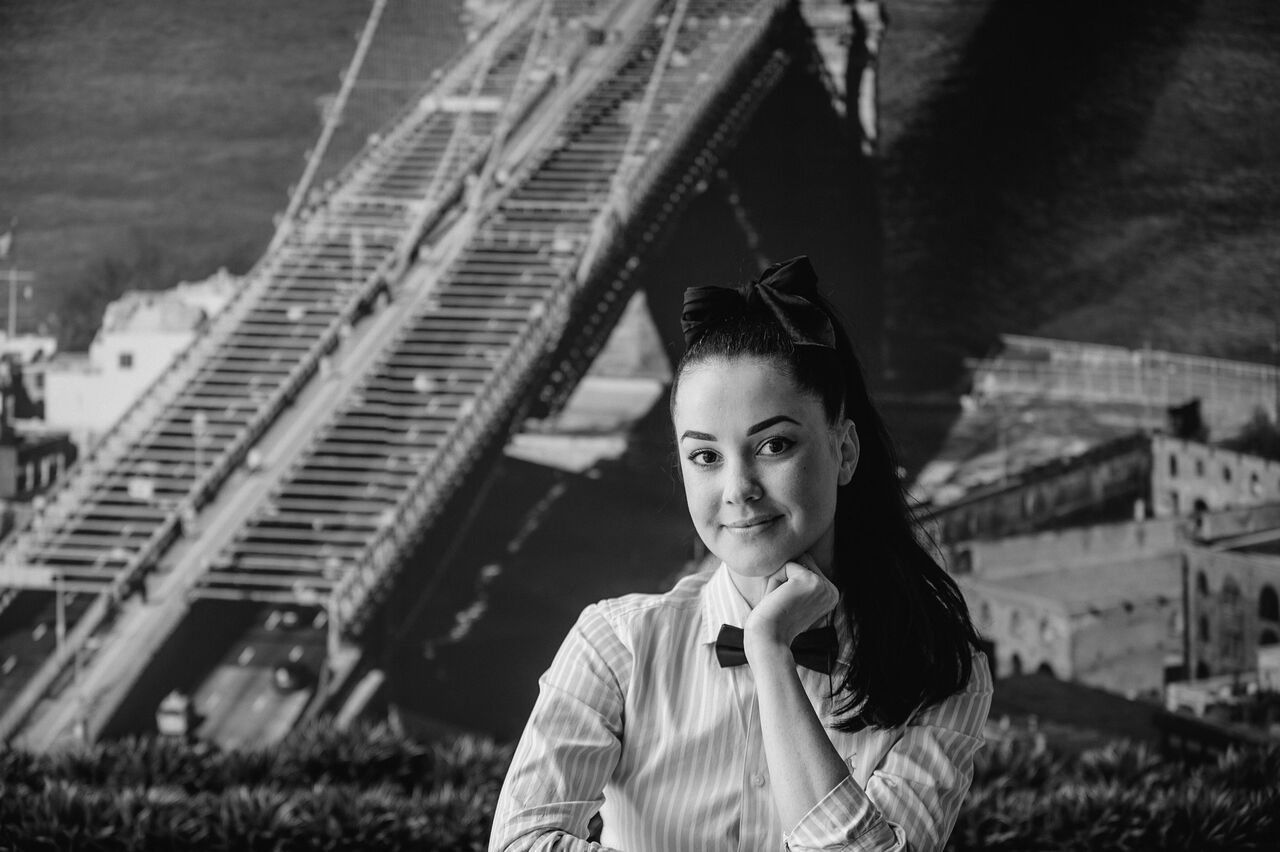 "We wanted to create a difference in beauty culture, a place for women to escape to, have a drink, read a magazine and get pampered with their favourite beauty service with or without anyone joining them," says owner Brooke Jesberg.
"It's all built around the music. Taking you back to the jazz and crooner days with the likes of Ella Fitzgerald, Billie Holiday, Frank Sinatra and Julie London."
Brooklyn Beauty Bar also offers a range of cosmetic services and skin treatments, like brow and lash design, facials, blowouts, tanning, waxing and IPL.
Not wanting to create the same old beauty salon or medispa, Jesberg saw a gap in the market while talking to her shop fitter, George Chebib, who "sparked the lightbulb moment of us realising we should create an actual licensed bar as we were building it."
While the concept of bar-meets-beauty-salon was genius, it didn't come without its challenges. "Getting the right liquor licensing approval was a big waiting game, and to earn the trust of the typical beauty clients to be open, to embrace a fun and exciting new beauty experience [also proved hard at the start]," but Jesberg took the chance and landed a hit.
With two busy salons in Brisbane, Jesberg is always looking for skilled staff who are excellent at delivering first-class spa treatments in a bar surrounding. "As a very busy salon, working at Brooklyn isn't for the faint-hearted. We look for hard working therapists who love operating at a fast pace environment," she says.
The concept of getting pampered with a drink in your hand is unsurprisingly ideal for special occasions, such as hen's nights or birthdays, making the locations an instant favouritefor group bookings. Thankfully, Jesberg says, there usually aren't any problems with people getting too drunk- Brooklyn Beauty Bar is more the place for people to start their nights out.
"They're off to their next adventure before they get to that stage."
The bar-cum-salon uses Dr Spiller products for their facials and skincare, Becca Cosmetics and Eles for makeup, and Booki Brow Co for brow services. While all of this naturally attracts a mostly female clientele, Jesberg sees an increasing number of men coming through her door.
"We have a lot of male clients visiting us, with or without their loved one. It was important to us to create a welcoming unisex atmosphere. If they haven't booked in for a treatment themselves (Man-cure, anyone?), they're happy to wait at the bar with a cold beer in hand." Sounds like a win-win situation for everyone.
Opening at 9am every morning, it's also one of the very few places you can get a drink at that time of the day. "The Calm Mary, a cucumber and rosemary infused gimlet cocktail, is our most popular drink," explains Jesberg, and people aren't shy to order it even in the a.m.
The business' social media pages boast rave reviews, most pointing out the staff's great service and the salon's fun atmosphere. It goes to show that people expect more than just the bare minimum from their beauty salons, and that they're excited by new concepts and fresh ideas.
With plans to open more bar-salons in Sydney, Melbourne, and on the Gold Coast, Brooklyn Beauty Bar is slowly but steadily challenging Australia's salon landscape.