The line between consumer and professional skincare has never been blurrier, and with big players like Aldi and Kmart joining the 'active skincare' market, it is absolutely crucial to educate your clients on various products and delivery modes. Clients will soon be asking you why they shouldn't opt for Kmart's $9 Vitamin serum over your $300 professional range alternative, so it may be wise to have a convincing answer at the ready.
Arguably the biggest skincare buzzword of the moment, 'Cosmeceuticals' has widely been accepted as a word reserved for ranges that offer irrefutable results, but is often thrown around lightly even in the world of consumer cosmetics, particularly when describing products like vitamin serums that claim to be 'active' and/or 'concentrated'. Consumers want fast results, and marketers of non-professional skincare know that words like these will get buyers excited, especially coupled with an affordable price tag. But Skinstitut Expert Zoe Devine tells us there is a big misunderstanding around the word 'cosmeceutical', and that it may no longer be a reliable indicator of performance.
"Some skincare products categorised as cosmeceuticals may contain active ingredients such as antioxidants and retinol, however on closer investigation, these ingredients are either in a percentage so small that they do not have any therapeutic benefit, or formulated in such a way that the ingredients are unstable and lack efficacy."
Ross McDougald, experienced chemist and founder of Biologi, supports this, stating that effectiveness of any product is a question of whether it is 'bio-available,' meaning actives are "in a formula matrix that they can be released from, and in a formulation which is not detrimental to the activity of the vitamin/mineral."
"Nearly all cosmetic or skincare products contain water as their largest ingredient. Most vitamins and minerals will react with water and air to form other complexes meaning that skincare products usually contain 2% actives or less when formulated and then when this product is applied to the skin the actives may react to the air/ water and may no longer be active."
Dora Erdossy, National Product Trainer at Advanced Cosmeceuticals, says "what can assist with effective penetration is the use of delivery systems such as refined oils or even the use of liposomes, which encapsulate active ingredients and deliver them into the deeper layers of the skin.
Not all ingredients can be properly absorbed hence product formulators look at various ways to assist with this process.  Not only will this help with achieving results for the end user but may also provide stability for the ingredient and/or formulation therefore achieving effectiveness."
These encapsulation and release processes are one the main differences between cheap consumer ranges vs your pricier (but well worth it) professional range, and the price jump is often a reflection of not only the varying levels of active ingredients, but the time and research required to produce these methods and formulations.
Another important difference, as Ross explains, is the process some products go through to allow a long shelf life – crucial for non-professional ranges, often facing supermarket shelves. "Most formulations are emulsifications of oil and water soluble ingredients to create a stable emulsion. These formulas need to withstand heat and cold conditions and sit on shelves for several years so the stability / emulsification needs to be very strong. The issue with strong stable emulsions is that they do not break to allow the active ingredients to be released and so stay bound up when applied to the skin and unable to be absorbed.
Pure oil soluble products and pure water soluble products are the best as they do not need stabilising and the use of emulsifiers thus the actives in these can be absorbed far more readily."
So if 'Cosmeceuticals' no longer reliably reflects a product's effectiveness, what should you and your clients be looking for? "Cosmedicals are the newest and arguably the most effective category of skin care products that can be purchased without a prescription." Says Zoe. "Often described as an advanced cosmeceutical, Cosmedicals have the ability to assist with dramatically improving the appearance of the skin. Based on a clinically proven blends of AHA's, Retinoids, Vitamin C, Peptides, Antioxidants and SPF technology, Cosmedicals are not only reliant on potent active ingredients but utilise penetration enhancing formulations and encapsulation technology to deliver benefits as deep as possible into the skin."
Cosmedicals We Love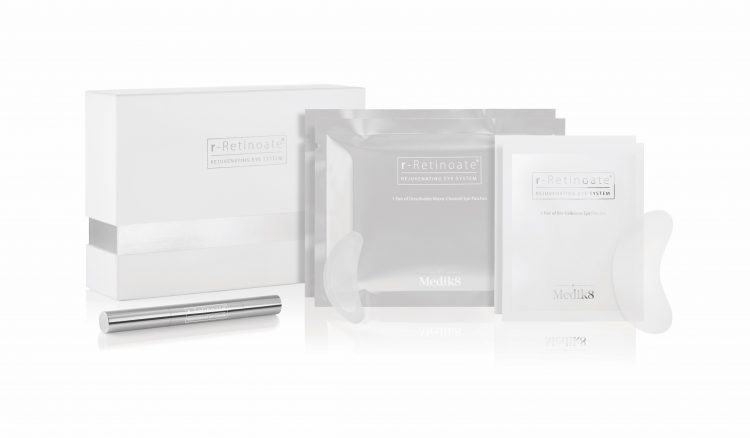 Medik8 r-Retinoate Rejuvenating Eye System
Designed for overnight use, these Dissolvable Micro-Channel Eye Patches are the latest breakthrough in Medik8 technology. Formed with pure hyaluronic acid using a patented process, the patches create tiny, gently-formed pathways in the skin, stimulating collagen production and skin regeneration, while enhancing absorption of the Rejuvenating Eye Serum to ensure deep active delivery. The hyaluronic acid micro-structures dissolve throughout the night and remain within the skin, providing a direct firming action.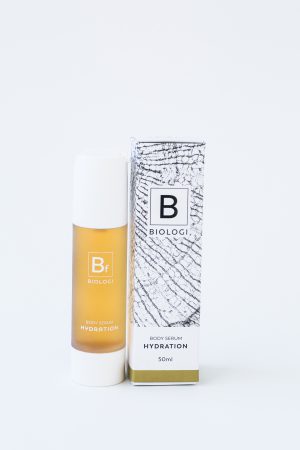 Biologi Bf – Hydration Body Serum
Made from 100% pure Finger Lime extract, Biologi Bf – Hydration Body Serum increases moisture retention, protects from environmental factors, increases collagen production and skin elasticity, evens skin tone and promotes brightness. The extract boasts Tryptophan, Ferulic Acid, Byangelican and a whopping 10% Vitamin C.
Skinstitut Retinol Serum
Suitable for most skin types, particularly aged, pigmentation-affected or breakout-prone skin, Skinstitut Retinol Serum contains peptides and Retinol, utilising an encapsulated advanced delivery system to allow maximum penetration and absorption. This promotes cellular renewal and increases collagen and elastin production. Skin appears smoother with a clearer, lifted and more even skin tone.