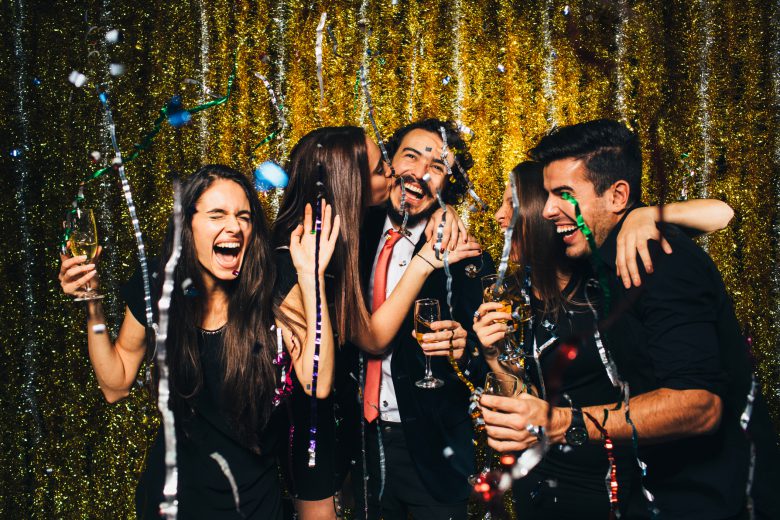 Let's face it: December is arguably the unhealthiest month of the year. From drinking more alcohol than usually due to various Christmas parties to eating fatty foods and not getting enough sleep, our bodies have to cop it during the silly season.
Of course, our party lifestyle can often affect our skin, too, and leave us with blemishes, redness, or dullness. While we all deserve to "let loose" a little bit at the end of a year, being mindful to be kind to our bodies can make a huge difference to our overall health. And when it comes to our skin, Ultraceuticals Australia skin expert, Tracey Beeby has identified the main mistakes we should all try to avoid this December:
1. Going To Bed With Your Makeup On
"Women often go to bed so exhausted they don't remove eye makeup properly. This causes  irritation and you wake up with your eyes feeling dry and scratchy.
Always remove eye makeup with a gentle soothing and cooling eye makeup remover – not your normal facial cleanser! The skin around the eyes is very different to the face with very few oil glands so it's essential to treat it with the appropriate products."
2. Not Drinking Enough Water
"Drinking plenty of water is essential as well as taking vitamin supplements during the partying season. For the odd break out make sure you have your spot treatment available and use as required.
Liquid exfoliants containing AHA's,  BHA and Niacinamide are  ideal for blotchiness. Liquid exfoliants can be used daily to even out skintone and be a quick fix for blotchiness, but be aware that these need to be introduced into the regimen slowly and then increased to daily use."
3. Not Getting Enough Sleep
"Are you waking up with dark circles under your eyes? This is so incredibly difficult to treat and really tough to find an effective quick fix treatment for.
Vitamin A, in the form of retinol topically is the only effective long term treatment that I have noted for dark circles. As a temporary fix I would recommend an anti-fatigue mask or energising mask (if it is able to be used under the delicate eye area)."
4. Being Stressed
"With Christmas shopping and social events taking up most of our time, we tend to forget to take some me-time during the festive season, but seeing a skin specialist regularly is crucial for glowing skin.
Have a professional skin treatment, whether it be a hands on facial, light peel or a pick me up treatment – wherever you are within your treatment journey, regular in clinic treatments are essential."