Hydrafacial, the breakthrough category-creator at the intersection of traditional beauty and aesthetics, expands its partnership with leading prestige clinical skincare brand, Murad, to introduce the Clarifying Booster for Hydrafacial.
This award-winning booster is specifically formulated to address breakouts and problematic skin as part of a customised Hydrafacial experience.
Murad is known for its science-backed clinical skincare formulas, while Hydrafacial uses a patented delivery system with its vortex-fusion technology that exfoliates, extracts, and hydrates skin to achieve an unmatched glow. This partnership leverages the innovation and technology of both brands to deliver the clarifying power of Murad's formulas to the consumer in a new and exciting way.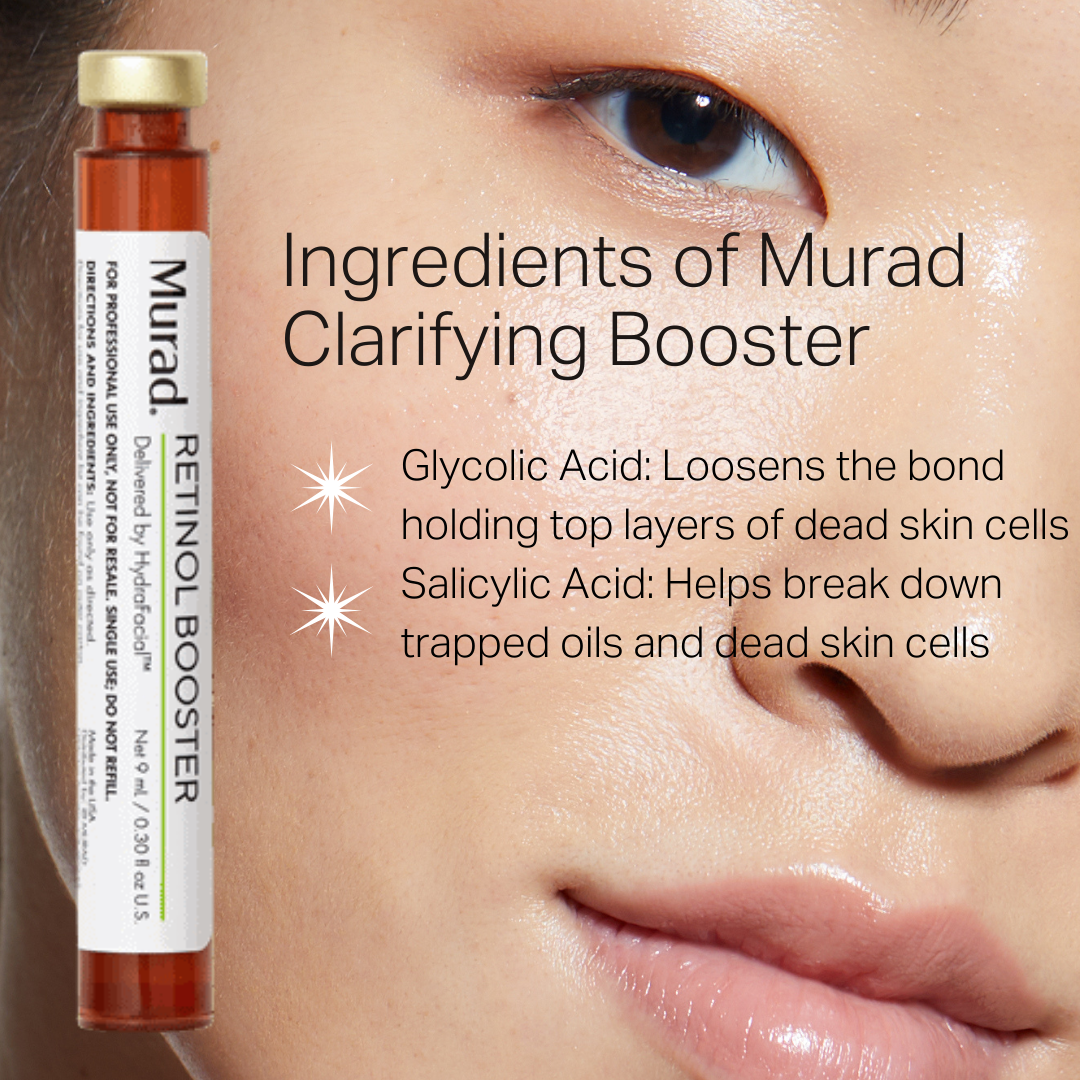 Some of the powerhouse ingredients in this new Murad Clarifying Booster for Hydrafacial include:
– Salicylic Acid and Glycolic Acid to encourage exfoliation
– Ginger Root Complex to comfort and soothe the skin
– Witch Hazel to remove excess oil and visibly tighten pores
– TazmanPepper to quickly soothe and calm the skin
– RepleniCell™ to boost hydration
This booster was created to be used in conjunction with a daily topical routine and as part of a monthly Hydrafacial treatment plan to help breakout-prone skin and took home a major prize in the 2022 Cosmopolitan Holy Grail Acne Awards!
"It was only a matter of time before Hydrafacial once again teamed up with Murad to introduce another cutting-edge booster," says BeautyHealth President and Hydrafacial Chief Executive Officer Andrew Stanleick. "Murad is known for offering some of the most innovative and effective products in skincare, and our consumers love being able to add these formulas to their HydraFacial treatments for even greater benefits. This new offering opens the doors to any consumer struggling with breakouts to benefit from a scientifically proven formulation delivered through HydraFacial's patented delivery system for top notch results."