A positive attitude can improve your immune system, so let's focus on some good news.
If there is a silver lining in all of this coronavirus crisis mess, it's that it has brought out a lot of people's kindness and creativity. Our industry was faced with the impossible challenge of closing down businesses, cancelling appointments, figuring out what to do with staff, sending out tons of product orders, improving online presence, keeping communication with clients up – the list keeps going.
And while it has been tough and at times heartbreaking, there were many people who didn't think just about themselves, but came up with initiatives and offerings that could benefit others. We are convinced that a positive attitude and supporting each other will see all of us through this crisis, and to keep up your spirits, we would like to share nine positive things our industry has done to help:
1. Melissa Young Beauty collected face masks to donate to hospitals
Founder and Director of Melissa Young Beauty, Melissa Young, knew she was in a position to help hospitals out with masks, and so she rallied industry friends to support the cause.
"On our last day of trading, Weds 25th March, one of our clients who came into our salon that day (a nurse at RPA hospital) asked if I could donate any spare masks I had left over in my clinic to her department as they were extremely low in stock," Melissa tells us.
"The next day I did an Instagram story asking beauty salons / clinics if they could spare masks to please donate to hospitals / medical practices etc (as we were all forced to shut our doors now). Upon receiving an influx of private messages from nurses, not only saying a huge thank you but also advising their hospitals or medical practices were also low – naturally it breaks your heart with how hard they are working to keep us safe.
I was determined to put the message out to as many people as I could. So far I have been able to receive 250 masks, plus several clinics have had masks posted to my clinic (which should be arriving this week), I have also had three salons advise their orders should arrive in two weeks and they will send what they can to my clinic also. To gather what I have so far, knowing myself and the beautiful clinics who have donated – could possibly help even 200 nurses get by a few more days being protected, means the absolute world to me! I will continue doing this for as long as I can as well, we are all in this together!"
2. There are now free telehealth appointments for medical professionals
Set to launch on Friday, the Frontline Healthcare initiative aims to ensure nurses and doctors working during the crisis are taking care of their own wellbeing. It also provides allied health workers who've been forced to shut their doors a way of giving back to their colleagues at the coalface of the COVID-19 pandemic.
Frontline Health co-founder and physiotherapist Peter Flynn said the platform would launch with 25 allied health businesses, including physiotherapists and osteopaths, who had volunteered to provide online consultations for up to the next six months. Medical practitioners will need to show proof of employment and will be able to book either an initial 60-minute appointment or 30-minute follow-up.
"The therapist will get a notification that someone has booked, a link will be sent to the patient and when the appointment time comes around, they simply need to click and they will enter the telehealth virtual consult," Flynn said.
3. Vanessa Main offers free business advice on facebook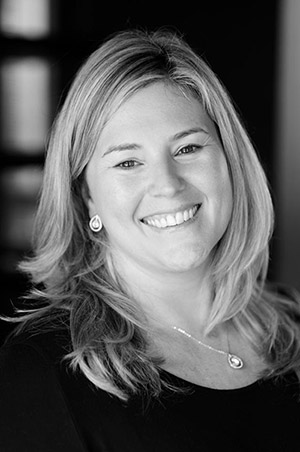 Founder of business consultancy firm The Loft Studio, Vanessa Main, has been taking her job as spa and beauty business coach very seriously, giving out free advice and clarification on the legal situation concerning business owners.
Not only has Vanessa created a facebook group in which hundreds of beauty professionals exchange their experiences, but she has also hosted several webinars on the current climate.
Bringing on experts, such as accountants and HR specialists, her webinars have attracted large crowds of beauty professionals, with Vanessa tirelessly answering as many questions as possible to hopefully give some people peace of mind.
4. The Manse clinic is now offering essential medical services
As one of Sydney's leading aesthetic clinics, The Manse has decided to change their services instead of closing doors. Director Dr Naomi and her team will be offering medical services, such as mental health consultations, pap smears, flu shots, and skin cancer diagnosis and referrals starting this week.
"The team were involved in the decision," says Dr Naomi. "We are still in the middle of it. Organising it is a LOT of work on the back end. It's like starting a new business from scratch. The doctors are ready, but the business itself needs time to get set up adequately. We are going to make the effort though, as we need to work. I need to do my part on the back end so that this will help our team and our patients. Doctors and therapists need to be working, we need to serve, it's in our DNA."
It hasn't been easy for Dr Naomi, who, like most clinic owners, had to stand down a few staff members recently due to a plummet in revenue, but despite the challenges, she remains positive.
"I'm sending love to everyone out there. We are ALL struggling, but action and perspective helps. We are still healthy, we have family and friends, a roof over our heads,  hot showers, coffee,  Netflix, internet and books. I also 'work' doing my best to improve people's lives by making content on social medial. At the end of the day, I could be enthusiastic and happy forever with just this list of simple things."
5. Six Senses Hotels Resorts Spas is bringing wellness into your homes
Wellness is at the core of Six Senses and so during this time of travel bans and social isolation they've turned their focus to bringing more wellness into people's homes through At Home With Six Senses.
From guidance on how to best work from home to daily live meditation sessions and immunity boosting recipes, the brand is utilising in-house experts to offer guidance across different aspects of wellbeing.
At Home With Six Senses offers proactive and pragmatic ways for people to care for themselves and people they love in a range of formats. The content is available to everyone, whether or not they have previously stayed at a Six Senses property, and it is structured around the brand's key wellness pillars: Mindfulness, Eat, Sleep, Move, Live Naturally, and Connect.
6. Suppliers are offering free webinars to help you stay educated
With skincare and device companies unable to come into clinics and spas at the moment, brands have not wasted any time and have created video content to keep the industry educated about their products and technology. From interviews with doctors to device demonstrations and in-depth dermal seminars, education has never been easier to access.
If you're interested, make sure you subscribe to your chosen suppliers' newsletters and check their social media to find the content you and your team are interested in.
7. Skincare brands have started making hand sanitiser 
With hand sanitiser, sanitising surface spray, and even hand soap being sold out at most supermarkets and chemists, cosmeceutical brand La Clinica took matter into their own hands and started making and selling sanitising products last month.
Since then, the Melbourne-based team has been inundated with orders for the hand sanitiser and surface spray and are working around the clock to send out orders, which now have up to a 14-day shipping delay due to the overwhelming amount of purchases. However, La Clinica are determined to get products to every single person who orders.
Another skincare brand who has made use of their manufacturing team to make hand sanitiser is Alpha-H, who just announced that they will include the new product in every online order placed.
8. Business Strategist Charlotte Rimmer is offering free 30-minute phone consults
With the government's recent announcement of the Job Seeker and Job Keeper packages, small business owners nationwide have found themselves trying to navigate the bureaucratic intricacies to figure out what is best for them. For anyone needing advice, business strategist and founder of Aide de MD, Charlotte Rimmer is offering free 30-minute phone consults.
"If you, or anyone you know, could benefit from a 30-minute phone call with a business strategist, let me know. I'm keen to care for those in need, there will be no charge for this service, and we will allocate time daily for this support clinic. Please email sarah@aidedemd.com to schedule a time," Charlotte says.
9. Cosmetic Doctors and nurses are volunteering to work at hospitals to treat COVID-19 patients
One of the most heartwarming developments of this scary situation has been seeing the amount of Cosmetic Doctors who are ready to join hospital staff to help fight COVID-19. For many of them, their hospital training may be a distant memory of the start of their careers, and some of them may feel nervous to return to purely medical treatments, but most of them are ready to take on that challenge to help out understaffed and overcrowded hospitals.
To all medical staff out there, we would like to say thank you, and our thoughts are with you!