Now guests of all ages can enjoy the Grand Resort Bad Ragaz, Switzerland, a whole lot more with the launch of their expansive new Family Spa and colourful Children's Villa. The expansion, which allows children a range of play options across two dedicated floors, is part of the Eastern Swiss luxury resort's expansion plan for its three generation strategy.
The creative mind behind the expansion is Swiss interior designer Claudio Carbone, who has already headed up various projects in Grand Resort Bad Ragaz, such as the Spa Suites Tower which opened in 2009.
The facilities include various water zones ranging from 0.2 to 1.3 metres deep, filled with soothing 33 degree warm water, and children over the age of 16 can relax in peace in their own dedicated Helenabath, a 36.5 degree thermal water pool.
The aquatic play area features a child-sized recreation of the Tamina Gorge, a traditional wooden Alpine hut, slippery slides and all manner of water games, plus activities including Mermaid Swimming, Aqua Latin Dance, and professional swimming lessons for little ones who are not yet confident in the water. The resort even hosts a kids party every Saturday evening.
Not just about play, the facilities include indulgent spa treatments for all ages as well. The Spa Wellness Menu offers child friendly treatments for boys and girls, including 'Funny Choco' and 'Sweet Honey' massages, or 'Bling Bling Fingers' and 'Happy Feet' manis and pedis, including bejewelled nail options for fashion-forward visitors!
In addition to the multi-level expansion, a new Family Room with over 75 square metres for up to three children and their parents has been added to every floor. The resort's existing Villa Solitude, which has been used for several years as a playground for children, will soon also be benefitting from a new concept, and will be renovated to offer young guests from 3 to 16 years old a true kids' paradise, including a mini kitchen for cookery and baking lessons, a large craft and play room with rubber lego, cosy reading corner and mini shop are just some of the highlights awaiting children.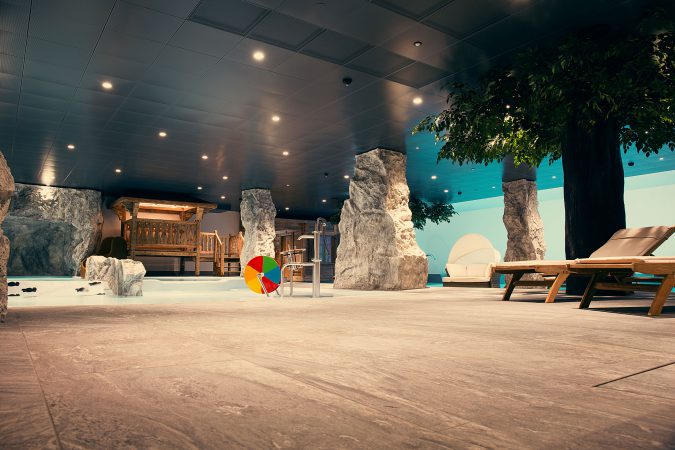 Teenagers will enjoy an interactive games room, table tennis, table football and hockey as well as a climbing wall and a party room, plus a chill out zone for those who just want to relax away from parents.
The Grand Resort Bad Ragaz has emphasised that, despite all of the new additions for children, the resort is by no means becoming a kids hotel, but simply aiming to better cater to families and those of all generations.