We all know that pregnancy can be, in many cases, the most stressful and tumultuous time of a woman's life, and since most clients use the spa as a form of escapism from daily demand, you shouldn't deny this from the minority of women who arguably need it more than anyone!
Most clients have the luxury of the entire menu to choose from, but many spas and salons are lucky to offer just one or two pregnancy-dedicated treatments. Staff can sometimes also fumble over which other options on the menu are truly safe for expectant mothers, causing clients more of the very stress and pain that they came in to get rid of.
You don't have to specialise in pregnancy treatments, but instead of leaving pre-natal clients with a treatment they feel like they've 'settled' for, why not take the opportunity to introduce a few mum-safe options to your menu and make your expectant mothers feel like the extraordinary powerhouses they are?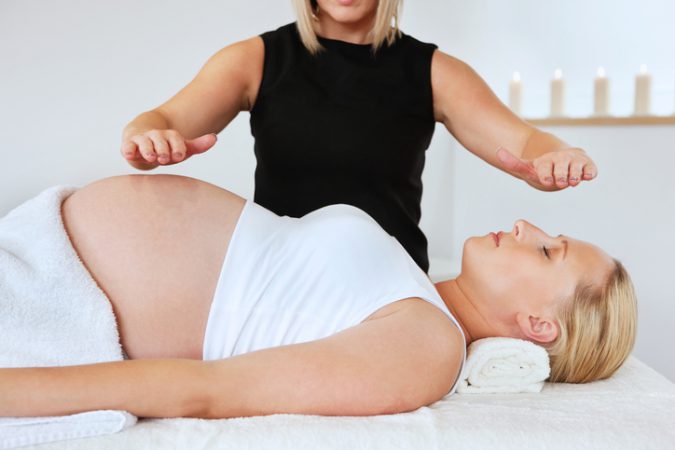 Know What's Not Ok
The first step is for your team to be on the same page when it comes to unsafe treatments. Ensure that it's part of your training procedures, because while it may not be a frequently asked question, it's one that will inevitably come up on occasion. Staff should be able to quickly and confidently rule out treatments and no-no ingredients. These include:
Essential oils
Vitamin A
Saunas
Peels
Laser
Hot stones
Ward Off Stretch Marks
Contrary to what some clients may believe, body scrubs and wraps make absolutely ideal pregnancy treatments. Not only do they allow a chunky period of time for mums-to-be to sink into a state of bliss, but granular exfoliation and deep hydration of legs, hips, chest, buttocks and stomach areas will aid in warding off stretch marks, allowing skin to stretch slowly and healthily without the tearing that results in stretch marks – which occur in 90% of pregnant women.
For mums in their 2nd or 3rd trimester who find it difficult to lay on their tummies, some body wraps can still be applied whilst the client is on their back, or could be subbed out for a pregnancy massage instead.
If you wanted to go all the way, why not offer a 'tummy facial' to really soften, soothe and hydrate the most stretch mark-prone area?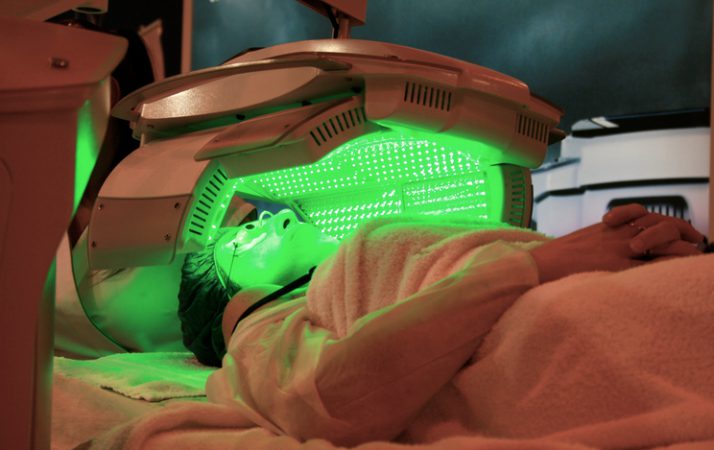 The Right Facials
With hormones running haywire, upcoming mums not lucky enough to boast the pre-baby glow will often be looking for skincare solutions to reduce flare ups of pigmentation, reduce puffiness or inflammation, or combat bursts of break outs. Although chemical, laser and most active facials are out, LED facials are not only completely safe, but can aid in treating all of the above concerns, and reduce stress to boot. Dermafrac is also safe during pregnancy for those wanting more advanced results.
Treat Sore Feet
Another perfect option during pregnancy, pedicures can provide some much-needed relief to tired, swollen feet, and give some tidying and TLC to clients who can no longer reach their toes themselves. Customise your regular spa pedi with an extended massage, cooling foot mask, maybe even some lymphatic drainage or reflexology. For those concerned with using chemicals during pregnancy, invest in acetone-free removers and natural, 7 to 10-free polish options to set clients' minds at ease.
Mark Your Menu
Make things simple for mums-to-be looking at your menu by marking the options safe for pregnancy. We see it all the time in restaurants for vegetarian and gluten-free options, so why shouldn't we do the same for pregnancy? This will make things easier for clients looking online who don't want to, or are unable to, call and check, as well as in-salon clients that may not want to bring attention to their upcoming bub.

Homecare



As with any spa treatment, complementary homecare is a must, and in the case of pregnancy, most of your clients' priority will be keeping up skin's moisture levels up. There are plenty of results-driven products safe to use during pregnancy, so tell your clients to ditch the conventional mineral oil-based options and go for something more targeted, like DMK's Seba-E oil (providing amino acids, vitamins, minerals, antioxidants and essential fatty acids) or Hydroloc (a rich crème that can hold 10 times its weight in water).