How the founder's personal experience shaped her business venture.
Decades of research have been poured into the health and wellness industry. Because of this wealth of knowledge and the history of its application, the same methods of achieving certain results, whether that be a scientific process or a feeling, have become tried and true go-to's.
On the other hand, new insights and improved technologies are constantly being discovered and shared amongst peers in these fields (which we take seriously here at SPA+CLINIC).
Melbourne-based Pure Wellness Studio has managed to seamlessly marry these two joint forces of tradition and innovation together. The most prominent example? The passion they have when it comes to infrared.
Infrared saunas have levelled up the full body detox game. According to infrared sauna manufacturer Sunlighten, studies have observed that infrared sauna use produces sweat containing 80% water and 20% toxins, while regular sauna use produces sweat containing 97% water and only 3% toxins.
Housed in the stunning, art-deco Century Building on the corner of Swanston St in Melbourne, Pure Wellness Studio is a wellness space that emphasises the importance of taking time out to relax, recover and reset.
Being given the permission to just 'be' in this day and age is rare, so by inviting their clientele to sit back and soak up their curated experiences, from the detoxifying heat of an infrared sauna, to the deep tissue release of a therapeutic massage, to that 'brand new' feeling after a facial, Pure Wellness Studio communicates a valuable sentiment in everything that they do: everyone is worth the investment into their wellbeing.
We caught up with Pure Wellness Studio Founder, Nadia Hassan, to learn more about the demand for infrared saunas and how you can incorporate this beloved wellness treatment into your own space.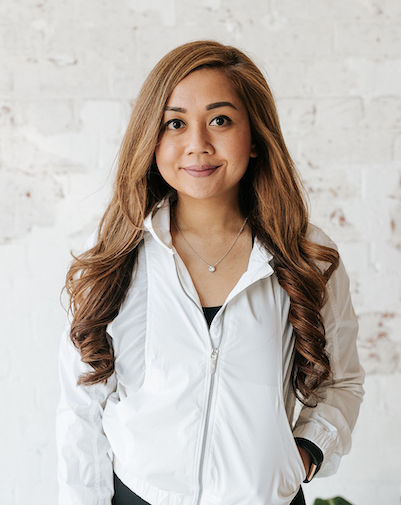 What is your background in the wellness industry?
I have a background in business management and marketing but have always been quite active and passionate about health and wellness. I have always kept an eye on industry developments and trends with the intention of one day starting my own business.
Infrared therapy helped me during a difficult time in my life. It was a big part of my healing journey and I felt compelled to share the amazing benefits it brought into my life with others. This led me to take the plunge and start a business in the wellness space. The rest fell into place and now I am able to provide others with a space to heal and elevate their health every day.
What made you open a studio and why are you focusing on infrared therapy?
I discovered infrared therapy back in 2017 when I was on my own healing journey, overcoming personal trauma. My regular sauna sessions were transformative to my health and wellbeing, and quickly became my time for healing and escaping the hustle and bustle of city life.
Infrared therapy makes your skin glow, helps with weight loss and is great for relaxation. It is also acclaimed for detoxification, pain relief and cardio fitness. I had to share these benefits with the wider community and in 2018, I opened Pure Wellness Studio, the first dedicated infrared sauna studio in the CBD.
I wanted the studio to be a space for people to relax, rejuvenate and recover – which is why we expanded our services to include massage therapy and wellness facials.
How do you attract clients to come regularly?
We offer memberships to our regular clients as well as packages of three, five or 10 sessions. We also run exciting promotions each month to encourage clients to book in. Our most recent offer was a bonus 30-minute sauna session with every infrared sauna package purchased during the month of July.
The benefits of infrared therapy tend to bring clients back as well. We call it the feel-good addiction!
Is it difficult to operate an infrared sauna?
Once you understand the technology and science behind infrared therapy, the rest is quite straightforward. The most important part is tailoring the experience to every individual who comes into Pure Wellness Studio. We always speak to our clients to help them select the right sauna and temperature for their needs.
What should someone considering adding infrared to their spa be mindful of?
Do your research!
Don't just go with the cheapest option. Find out how effective the product is. Will it deliver results? Whatever you decide, make sure you are investing in a sauna for the long-term. The health and safety of your clients should be your top priority. Our saunas are all from Sunlighten – a trusted and leading brand in the market.
Read SPA+CLINIC's latest issue here:
There are 5 ways you can catch up with SPA+CLINIC
Our quarterly print magazine, delivered to your door. Subscribe here.
Our website, which is updated daily with its own completely unique content and breaking news.
Our weekly newsletter – free to your inbox! Subscribe here.
Our digital magazine – click here to view previous issues.