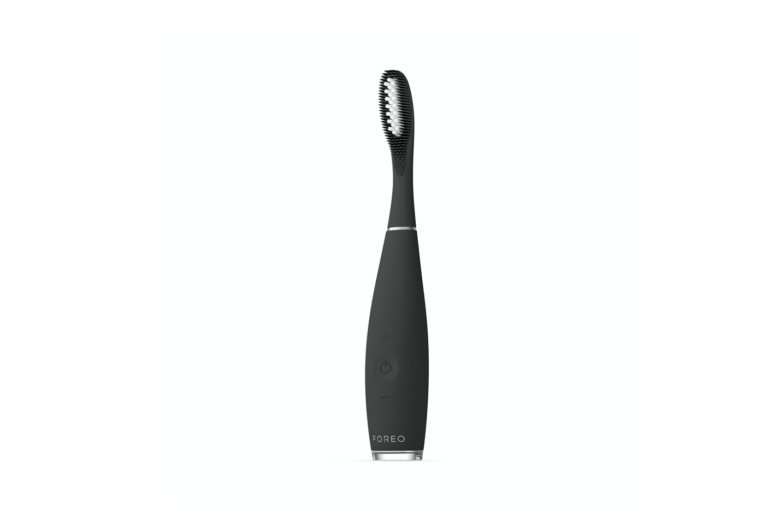 FOREO's ISSA 3 (RRP: $229) is the world's first silicone sonic toothbrush & largest oral care advance in 70 years. ISSA 3's hybrid brush head combines ultra-hygienic, medical grade, soft silicone for a gently gum massage and sturdier PBT polymer bristles to break down plaque. Better yet, the ISSA 3 is clinically proven to improve overall oral hygiene by 140%, with the Sonic Pulse Technology creating micro-sweeps to gently and throughout clean teeth and gums, effectively removing 30% more plaque than a manual toothbrush.
The ISSA 3 offers gentle protection with soft silicone bristles effectively helping to prevent receding gums and tooth sensitivity, with 100% of users reporting ISSA 3 being gentle on gums and non-abrasive on tooth enamel.
Lasting up to 6 months, the improved slim-fit brush reaches every nook of the mouth and combines sturdy PBT polymer with gentle, 10,000 x more hygienic than nylon silicone bristles. One 2-hour USB charge lasts for up to a whopping 365 days of regular use to save you time, energy, and constant charging hassle.
The Tongue and Cheek cleaner keeps your whole mouth cleaner for longer with 16 adjustable intensities as new features – low battery indicator LED light and 2 x stronger silicone bristles, surpassed only by the staggering 365 uses/charge – provide a lifetime of superior oral care.
Get it here.