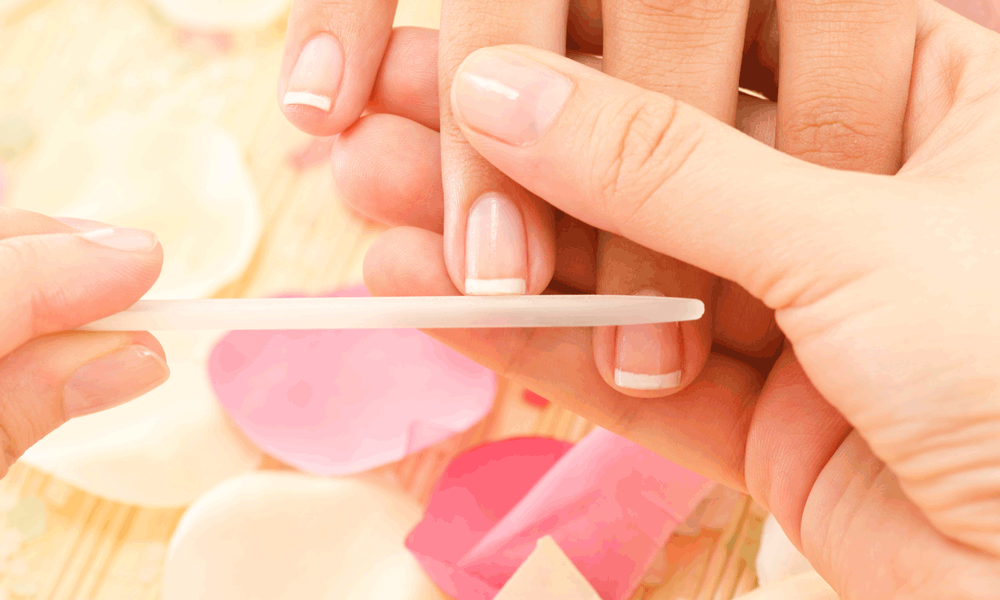 Nailing It!
06/01/2017
When soft gel nail colour first hit the Australian market, technicians and clients who sought a long-lasting, durable solution rejoiced.
Unlike hard gels that are tough enough to extend the nail, soft gels paint on like traditional nail polish and harden under a lamp after 30-60 seconds.
They maintain a "just-manicured" appearance for two weeks or more, but take longer than regular colour to remove.
From metallics to glitters, top manufacturers continually release special finishes and seasonal colours to match popular demand.
But there came a backlash in the name of nail health. Clients started complaining of longterm damage done to their nails with gel lifting and peeling off, removing layers of nail with it, severely weakening them.
"Soaking nails in pure acetone and some nail preparation methods can be dehydrating and damaging," says Rose Bolam, educator for Jessica Cosmetics.
"Keeping nails healthy when using gel depends on the quality of the products used and the capability of the therapist."
The experts reveal their top nail health pointers for longterm finishes with SPA+CLINIC:
STICK WITH THE SYSTEM
Most professional gels on the market last for about two weeks, require LED or UV light to set and are soaked-off with an acetone-based solution.
Despite these similarities, best practices in prep, removal and aftercare differ from brand to brand, as each is formulated with unique ingredients.
For optimum nail health, it's important to follow the specific manufacturer's directions and use the products or system they recommend.
"Whether it's a drying system or a base product, buying cheap brands from unreliable sources is a big risk to both your client's nails and the reputation of your spa, salon or clinic," warns Cherie Pollard, CND Shellac expert.
SOAK OFF SAFELY
Just as professional application is essential, removal in a licensed salon environment is strongly recommended to avoid nail damage.
Buffing the nail after soaking off the gel and substituting proper removal products with pure acetone can cause peeling and dehydration.
Leading manufacturers boast their own soak off systems specifically tailored to their remove gel products specific to their brand.
So, if there are remnants of colour manicure on your client be sure to ask which brand it is.
"Our Nourishing Remover actually removes Shellac 20 percent faster than pure acetone while reducing dehydration and eliminating the appearance of whiteness," says Cherie.
Similarly, OPI's Expert Touch contains grape seed oil and sea kelp to help condition nails, while the Jessica system works to limit the amount of remover absorbed by the skin and nail.
PREP SCHOOL
Priming the nail once clean before applying the base coat optimises the adhesive process.
Prepping products take away the last traces of residue and balance the pH of the nail ready for gel application.
This step also helps eliminate the need for buffing when it comes time to remove.
"We suggest using Jessica Soap Free Hand Body Bath to clean away residue, followed by our Prep Nail Primer," says Rose Bolam.
Bond-Aid from OPI performs a similar function but is specifically formulated to complement the brand's range of gel.
Scrub Fresh is CND's primer of choice, which temporarily dehydrates the nail plate, enhancing the adhesion of Shellac.
SWEET HOME CARE
Experts across the board agree that educating clients on good home care practices is particularly important, if they are concerned by breakage and dehydration.
Encourage them to book in for professional removal immediately if their gel peels to avoid the temptation of picking at it. This which is arguably the most damaging practice of all in terms of nail health.
To keep a gel manicure intact for longer, suggest your clients keep nails as short as possible and avoid immersing them in water.
OPI, Jessica Cosmetics and CND also have traditional nail polish formulas safe for non-professional use available for retail that match the shades of their gel range.
Since gel formulas are intended for professional use only, these make touching up a small chip or flaw at home easy.
The three ranges also boast a vast array of other hand care products including cuticle oils.
"When clients purchase and use a matching polish, they'll lengthen the gel's longevity and seal any chips or cracks that might occur," says Rose Bolam.
"This will help reduce the potential for fungal growth as well as the urge to pick,"
"An intensively hydrating oil is a must for all gel wearers. An intensive hydrating helps to keep cuticles in optimum condition and stimulate healthy nail growth under the gel."
TIME FOR A BREAK?
Top brands have recently released collections of new fast drying, longer lasting nail polish formulas that are great alternatives if a client is looking to take a great from gel or Shellac
In terms of staying power, drying time and appearance, CND's Vinylux, Phenom by Jessica and OPIs Infinite Shine collection sit between traditional nail polish and long-term soft gel options.
"The nail world has exploded with the new wave of nail varnishes on the market," reports Rose. "They are shiny like their gel counterparts, but are lamp-free.
This technology means no harsh are needed to remove the colour while eliminating the need for prepping products that may dehydrate the nail. They bond to the nail under natural light.
Phenom by Jessica boasts 24 shiny opaque shades that last for up to 10 days plus an essential clear top coat.
"When the polish and top coat are exposed to natural light they react together, and produce a tough, chip-resistant polish with gel-like shine."
There are 116 colours in CND's Vinylux range with finishes ranging from metallic, glittery to sheer.
Drying completely after 8 ½ minutes, they are designed for both professional use and retail sale. When combined with CND's protective top coat, they remain chip resistant for 7 days.
OPI's Infinite Shine's collection of creamy colours is plumped up with on-trend hues each season.
Applied under the Infinite Shine Base Coat and Gloss Top Coat, they maintain their shiny "just manicured" look for 10 days.