The number of professional grade Australian-owned makeup brands is fast growing.
They aren't only renowned for catering to the specific needs of local women, but are taking flight internationally – famed for their high quality ingredients and textures.
We speak with the brains behind these beauty brands and discover a common thread. While each story is unique, these collections were conceived out of genuine need.
Whether they were fuelled by a real skin issue, or a desire to help others, the collections are labours of love, tinged with lots of personality.
Amy Lennane and Holly Spierings – Eye of Horus Cosmetics
Best friends from Byron Bay, Amy and Holly, launched Eye of Horus, a collection of eye makeup products, in 2012.
The business partners bonded over passion their mixing bespoke cosmetics from oils and botanicals.
Holly's sensitivity to eye makeup led them to investigate the natural cosmetic ingredients used in ancient Egypt and discovered they worked wonderfully on irritated eyes.
Since breaking into the international market, the brand has acquired a cult following of beauty bloggers along with a melting pot of stockists – from the British Museum to professional spas.
"We get asked all the time if the brand's creators are Egyptian. We're not, but we share a strong connection and affinity with ancient Egyptian symbols and spirituality and an immense fascination with its history, beliefs and culture.
"In the beginning when we were creating the brand Holly researched the formulations of the Ancient Egyptians and how they created their beauty products. Our brand has followed in their footsteps using natural waxes and sacred oils.
"Our products have such a popular appeal internationally as they are visually attractive to buyers as well as having the perfect balance of long-lasting performance versus natural ingredients."
Caroline Stanbury – Smitten Cosmetics
The cogs started turning for Caroline Stanbury when she searched for a makeup brand to retail in her salon that specifically catered to the needs of Australian women.
She sought rejuvenating solutions with anti-ageing properties that covered pigmentation but still looked natural.
Noticing a gap in the market that fitted this profile (and the needs of her clients) Smitten Cosmetics was born.
"Our makeup is "skin food" because there is an additional skin benefit in every product," Caroline says.
"For example our newly released Complexion Perfection Foundation is a full coverage makeup with ingredients like hyaluronic acid and allantoin that hydrate and nourish.
"We recognize that people want to know where there products are made and by whom. By having our products sourced in Australia we are bound by the strict laws of our amazing country."
Fiona Neale – Issada Cosmetics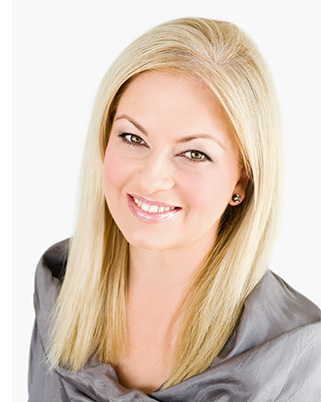 Issada was born 12 years ago when beauty therapist Fiona Neale launched a range of handmade collectible makeup brushes, that now have an A-list following, from Beyonce to Angelina Jolie.
Positioned exclusively in the luxury spa market, Issada Cosmetics has since grown from a one-woman Brisbane start-up into an international cosmetics empire that retails exclusively in  salons, spas and cosmetic clinics.
The boutique makeup range remains 100 percent Australian owned and specialises in skin-treating mineral makeup.
"I have noticed Australian beauty consumers are shifting towards boutique shopping," Fiona says.
"They want one-on-one professional service, which is why it's such a powerful time for retail in the salon, spa and cosmetic clinic sector.
"The local market loves the salon environment, dealing face-to face with professional skin experts and makeup artists.
"I think this partly stems from the rise of social media and Youtube beauty vloggers – Aussie beauty lovers are really into education. They want to know what's in it and how to use it.
"Because there's so much choice, they are very discerning. They're very well read, they research their choices more, and they're very focused on skin health.
"This focus on skin health is, in part, due to a wellness industry boom, but also due to our climate and the outdoorsy Australian culture – and all of those concerns filter through to our range.
"Catering to our climate is a very specific quandary we have in the Australian beauty industry. We have extremes of climate – we are dealing with the sun and sun damage, humidity, dehydration and we also see a lot of oversensitised skins.
"The Australian beauty consumer needs UVA/UVB protection but they also need something that heals, strengthens and repairs skin whilst it's being worn – AND it needs to perform the function of a makeup product.
"If they can justify that its more than just a pretty colour – it also delivers skin benefits, its pharmaceutical grade and its recommended by their dermatologist or a renowned cosmetic surgeon – then its worth the investment."
Lisa Tedeschi – Mineral X
Mineral X Cosmetics is the brainchild of Sunshine Coast makeup artist Lisa Tedeschi, who suffered a lifetime of eczema and sought non-irritating makeup with exceptional coverage. She launched her collection of professional grade, chemical free, mineral makeup in 2010.
"At the time I found that it was really difficult to source vegan-friendly mineral makeup that had good coverage and were Australian made," Lisa says.
"Prior to starting Mineral X, I owned multiple salons and we stocked an American brand of makeup. After they became well known, many other salons started retailing it and the prices went up. Meanwhile, the Australian dollar went down which really affected the salons overall profit margins.
"I am passionate about the industry and as a salon owner, I understand that retailing product in your business with great margins really adds to the bottom line.
"As an allergy sufferer, I wanted to build a brand that used only ethical ingredients and was against animal testing. Ensuring my stockists had good margins whilst retailing our products was very important too.
"Knowing that our minerals are sourced ethically from Australia, we have confidence in the quality control of our ingredients and we are supporting our Australian economy."
Amanda La Monica – La Glam Cosmetics
Amanda La Monica conceived La Glam Minerals in 2009 while working as an award-winning bridal makeup artist in Sydney.
The brand has since received multiple awards and is now stocked in spas and salons throughout the country as well as internationally.
"I had a dream to create a makeup product that would easily and quickly achieve everything my clients and other makeup artists were in search of.
"We are proud to be 100 percent Australian made and sourced from only the best local minerals. We are 100 percent cruelty free and we do not test on animals.
"Aussie products are in high demand due to the strict regulations to be approved for use in our country. Stockists can feel assured that they're using a reputable product with safe ingredients that meets or exceeds country's standards."
"Consumers are leaning more towards Aussie brands more and more seeing the quality in our products, particularly those from overseas.
Sylvie Hutchings – Scout Cosmetics
Former flight attendant Sylvie Hutchings launched Scout Cosmetics 2008, a pioneer in the Australian eco-cosmetics category.
The range grows from season to season, blooming with new hues and textures. It is stocked in wellness practices and day spas across the country.
"Through the range, I aim to unlock the combination of natural therapies, cosmetic science and traditional medicine training, and a love of colour and fashion," says Sylvie.
"My foray into the world of eco-beauty, colour and cosmetics was very much influenced by my mother's very own holistic German traditions and use of established herbal remedies coupled with a glamorous aunt who would send me the latest makeup from Europe.
"Our products are made from the highest quality certified organic ingredients and are free from potentially harmful chemicals.
"Being an Australian brand means we have access to the leading experts in skincare and cosmetics to help formulate and manufacture our products.
"The market is also very dynamic, so we are able to cater to women who need cosmetics and skincare for a variety of different skin types and environments around the country.
"Australian women are also very interested in health and natural skincare, so it is wonderful to offer premium beauty products that meet this demand."