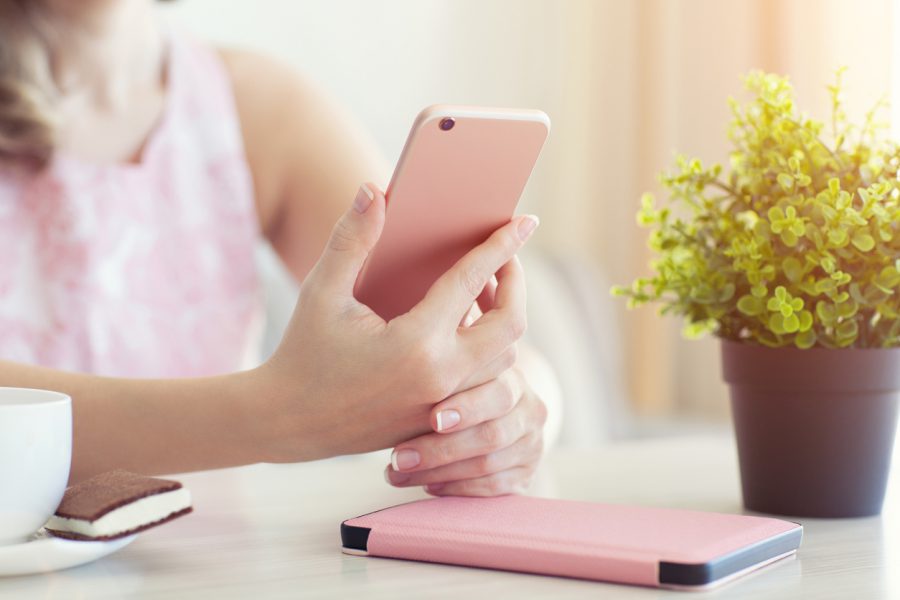 Have a love hate relationship with social media? You're not alone.
It's an invaluable tool for your business and fun to waste hours on, but it can be hard to stay inspired enough to regularly create your own content. So, we've put nine easy ideas into a list that will give you some quick and easy inspiration to keep your feed looking good and serving up valuable content to your audience. And, if you have a blog on your business website, any of these post topics can be translated into longer form content as well!
1. Client testimonials
Whether you reach out to your clients for a testimonial or scroll through your Google reviews, sharing real client feedback and experiences is a great way to connect with your audience online while selling your services.
2. Before and after images
Perhaps one of the most powerful content muscles you can flex, sharing before and after images gets great engagement on socials. Your clients will love seeing other people's results and it's a fast way to answer a lot of questions they may have about your services.
3. Ingredient spotlights
Skincare users are getting savvy and clients are wanting to know more and more about the ingredients in the products they're using, the treatments they're getting and how they can tailor their regime to get results. Choose a different ingredient each week and talk through what it is, what it does for the skin and the products you sell that contain it.
4. Product reviews
Nothing quite beats a personal review from a skincare professional. Choose a different product from your retail shelves each week and get in front of the camera to talk through its features, advantages and benefits. Don't forget to tell your clients how they can purchase it from you to! 
5. Behind the scenes
If you're anything like us, you love taking a peak behind closed doors into other people's live (um, reality TV, anyone?). Take your clients on a day in the life of one of your team members, film yourself mixing up your professional ingredients to prepare for a facial or any other little detail of your day-to-day at work that clients don't usually get to see.
6. Staff introductions
It's well proven that people buy from those they know, like and trust so it should go without saying that your clients want to get to know your team! A quick Q&A video with each of your staff members is a great way to get a little personal online and build a community with your followers.
7. Interior images
Interior shots get a lot of love online. But, their real purpose is to share your brand and give your clients a sense of what they can expect when they book a treatment with you. A comforting and welcoming space is an important part of the in-clinic experience so be sure to share every angle with your followers, even if it is as simple as a shot of the carafe you use to serve water in your waiting area.
8. Treatment demonstrations
Who doesn't love getting an inside view into the treatment room? Your team can take some time to give each other treatments, talk through the products used and the benefits and record it all to share on your social so that clients know exactly what's on offer. Make them fun, educational and don't forget to show all the added details like your comfy treatment bed.
9. Relatable memes
Everyone loves a good laugh on social media and you can have a professional business account while also keeping things light hearted. A scroll through Instagram will bring up some very relatable skincare and wellness memes. Or, Canva is a great place to get creative and make your own. (Hint: we also have some on the SPA+CLINIC Instagram you can screenshot and share to your own page.)
DID YOU KNOW
There are 5 ways you can catch up with SPA+CLINIC?
Our quarterly print magazine, delivered to your door. Subscribe here.
Our website, which is updated daily with its own completely unique content and breaking news.
Our weekly newsletter – free to your inbox! Subscribe here.
Our digital magazine – click here to view previous issues.