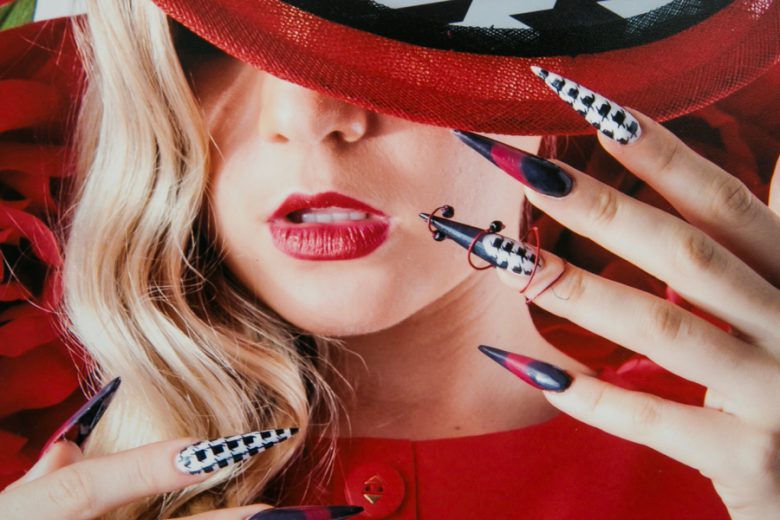 Our premier event for aesthetics professionals is preparing for its best year yet as it returns to its Darling Harbour home in Sydney's new International Convention Centre (ICC) the weekend of August 26-27.
It's the largest gathering of brands and suppliers in the Australian aesthetics industry, as well as inspiring visitors with creative education and live demonstrations.
"True to its calling, Beauty Expo Australia will once again be the unmatched hub to explore the latest trends and innovations in the industry," says Event Director Julia Erben.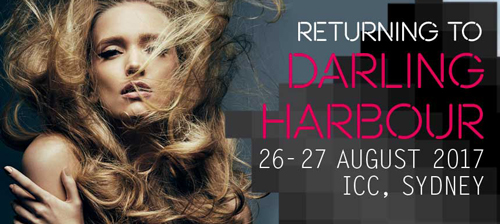 "We know how important it is to our visitors that Beauty Expo creates a seamless, enjoyable experience, which is why we are thrilled to be back in Darling Harbour this year at a world-class venue.
"We know our exhibitors are also very excited to be where all the action is, just a stone's throw from Sydney's CBD."
If you want to be confident that you're ahead of the trends and stocking the right brands, you need to be at Expo, where you can source and experience the latest beauty products, treatments, innovations and equipment.
Shopping around gives you confidence in the brands you already work with or encourages you to swap if you're not.
KEY FEATURES
Beauty Expo Australia will inspire visitors with creative education and live demonstrations, as well as hosting the Face2Face Makeup Awards and the Australian leg of the internationally-renowned Nailympia competition, recognising extraordinary creative talent in makeup and nail artistry, respectively.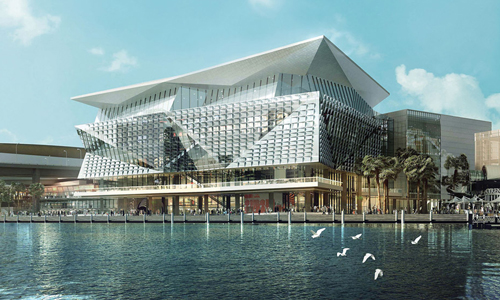 Popular show features will return in 2017, including The HUB demonstration stages – for Anti-Ageing, Makeup, Grooming and Nails – as well as a stellar line-up of experts from across the spectrum for education workshops and presentations.
TOP EDUCATION
Professionals will have access to three new education passes this year, providing huge value and improved accessibility to the event's seminars.
The Business Pass allows access to up to 11 sessions focusing on business for salon owners and managers, while the Professional Skills Pass will allow access to up to nine sessions focusing on techniques in makeup artistry and grooming.
The Dermal/Anti-Ageing Pass has been created especially for those interested in dermal therapy, with access to up to seven sessions on anti-ageing and skincare.
Celebrated experts from Australia and around the globe will bring their insights to Beauty Expo Australia, including US makeup artist Donna Mee and Australia's multi-award winning Rae Morris.
Donna will present a business session on common mistakes made in the beauty industry and how to avoid them; as well as a professional skills session on game-changing makeup tips.
Donna runs a popular makeup academy in the US and her resume of celebrity clients includes Cindy Crawford, Rachel Hunter and Raquel Welch; as well as designers like Christian Dior, Tommy Hilfiger and Valentino.
With demand for stylised brows continuing to surge, Beauty Expo has lined up some of the best brow educators for professionals to hone their skills in brow techniques.
Singapore's renowned David "Brow" Zhang will come to Sydney for a workshop in micro-blading feather stroke and ombre brows, while Australian brow artist Jazz Pampling and business coach Faye Murray will bring their Business of Brows hands-on workshop to Expo, following a successful Melbourne showcase.
Jazz will also teach a session on how to perfect skills with shaping and styling men's brows, and a session on beautiful brow colour.
For those interested in broadening their skills with nails, Young Nails will bring global educators to Expo for a four-in-one workshop.
Director of Global Education Tracey Reierso and President Greg Salo will show attendees the latest designs during a two-hour session covering acrylics, high-performance nail polish, one-step gel and a powder coat system.
Other firm favourites will return to Beauty Expo Australia 2017.
Celebrated makeup artist Rae Morris will bring her Intimate Date With Rae workshop to Sydney for the first time, following its success in March at Beauty Expo Melbourne.
The workshop is available to just 12 people who can ask Rae their questions about business, beauty and how to make their own success as a makeup artist.
"Come along to ask me anything you want to and I'll be able to answer you from the heart – it was a really constructive and rewarding workshop in Melbourne so I'm really looking forward to bringing it to Sydney makeup artists too!" says Rae.
With demand for stylised brows continuing to surge, Expo has lined up some of the best brow educators for professionals to hone their skills in brow techniques.
For skincare professionals, Sarah Hudson will be teaching skin therapists how to harness the rapidly rising male market in a session focusing on the skin men want and how you incorporate this into your clinic.
Dawn Clifford will speak on the business potential of peeling services, and Janine Tait will share her insights on the Slow Beauty movement and dermanutrition.
Speaker and educator Gay Wardle will present a session on hormones and anti-ageing, as well as a session on how to treat the five most common skin conditions today.
For salon, spa and clinic owners and managers, Expo has a fantastic line-up of business educators for 2017 including business guru Julie Piantadosi, who will bring two new sessions to Sydney; branding specialist Ed Kirk; Lisa Conway with her expert salon advice; and business coach Cherie Stokic, of the award-winning Reach Your Summit team.
Trade professionals will have access to three new education packages this year, providing huge value and improved accessibility to the event's seminars:
The Business Package will allow access to up to 11 sessions focusing on business for salon owners and managers, while the professional skills package will allow access to up to eight sessions focusing on techniques in makeup artistry and grooming.
The Dermal Package has been created especially for those interested in skin therapy, with access to up to eight sessions on anti-ageing and skincare.
EXHIBITOR HIGHLIGHTS
Take your salon, spa or clinic to the next level with the latest and best the industry has to offer. SPA+CLINIC cherry picks some standout stands at Beauty Expo Australia 2017:
 Architects of Skin: Stand B149
Developer, manufacturer and distributor of a range of advanced aesthetics products to salons, spas, medispas, cosmetic physicians and more, including:
The da Vinci growth factor range for professional and home use. Formulas contain five growth factors for intense anti-ageing wrinkle treatments
Fillerina, a dermo-cosmetic filler treatment for home use that allows large quantities of hyaluronic acid to penetrate deep into cutaneous tissues
Eclipse MicroPen micro-needling device
Athlegen: Stand B143
Athlegen has grown from its garage beginnings in Adelaide in 1986 to become a world-leading designer, manufacturer and distributor of massage and treatment equipment and a true Australian success story. Its focus is therapy delivery technologies enabling practitioners to deliver stress-less health outcomes for their patients.
Bestow Beauty: Stand F100
Beauty isn't just skin deep and Bestow Beauty follows a philosophy of skincare made up of exquisite rituals and functional foods created to support inner health and outer beauty. Founder Janine Tait realised after a long career as a dermal therapist that topical skin solutions just weren't achieving the results she or her clients wanted. This led the beauty therapist and nutritionist to start to focus on treating her client's skin from the inside out after discovering the health-giving, healing benefits of treating the entire body as one organ, rather than just treating the symptoms. The slow beauty, holistic approach to beauty is at the very core of Bestow Beauty, which works to eliminate toxins efficiently for glowing, healthy skin in supplements from oils, powders and herbal teas.
Bodyography: Stand G147
A boutique professional makeup line, conceptualised and manufactured in the US, Bodyography Professional Cosmetics offers weightless mineral-based makeup with clean ingredient lists and sleek and simple packaging. Products are infused with skincare benefits such as fruit and plant-derived vitamins and antioxidants. Bodyography also offers vegan, gluten and paraben-free products to fit within any lifestyle.
Cherry Blooms: Stand E101
Born in Australia and now a global sensation, Cherry Blooms has a knack of creating "as-yet-unimagined" products when it comes to finding innovative ways to tackle daily beauty battles. For instance, Fibre Eyelash Extensions don't require glue or falsies. The kit is today's #1 salon-recommended eyelash extensions solution. The natural brush on fibres can be safety applied in 60 seconds for dramatically longer, thick lashes in a flash! The Cherry Blooms range now extends to include Mineral Fibre Brows and a 24-hour Waterproof Liquid Eyeliner.
Clairderm Medical Aesthetics: Stand A120
An Australian company dedicated to empowering business success. It has over 23 years' experience in the manufacture and supply of non-surgical aesthetic equipment for non-invasive treatments. The comprehensive equipment range is of the highest quality, provides optimal patient outcomes consistently and is supported by ongoing training and development. It includes microdermabrasion, hydrabrasion, LED phototherapy, IPL, laser, tattoo removal, HIFU, oxygen infusion therapy, ultrasound cavitation and RF devices together with three professional cosmeceutical skin care ranges that complement the aesthetic treatments.
ClinicalPRO: Stand AA134
For over 30 years, ClinicalPRO has been a leader in the medical and beauty industry with innovative equipment tailor-made for a business's needs. ClinicalPRO offers continual education with training workshops and advanced certification courses throughout Australia, such as Advanced IPL, Laser Radiation Safety Officers and Clinical Therapist Certification. The company has produced an outstanding "naturaceutical" skincare range from totally natural sources with results-guaranteed ingredients such as plant stem-cells, plant haemoglobin, copper-peptides and Epidermal Growth Factors help to increase cell production, even out skin tone and assist in telomere protection for extension of skin cell life. Its aesthetic device portfolio includes Clinical: UltraSkin HIFU, Skin Clear, Bellalux LED, and Nd YAG Long Pulse.
Cutera: Stand A111
In 1998, veteran laser and optical engineers founded Cutera, and that original spirit of innovation drives the advancements that pioneer for medical aesthetic practices globally. Cutera devices address a wide range of face and body medical aesthetic applicatios, with results that drive patient satisfaction and practice growth. This year at Expo the Cutera spotlight is on their new generation truSculpt 3D permanent fat reduction and body sculpting technology and
Dermalux LED Phototherapy: Stand E100
Multi-award winning Dermalux Tri-Wave is a leading, non-invasive treatment that harnesses the power of light for visibly radiant, rejuvenated and refined skin. Voted Treatment of the Year at the prestigious UK Beauty Awards for four consecutive years, Dermalux combines clinically proven wavelengths of light (Blue 415nm, Red 633nm and Near Infrared 830nm) with the latest generation LED technology to deliver safe, effective results for a wide range of skin conditions – from acne-prone and ageing skin, to psoriasis and dermatitis -without discomfort or downtime. Dermalux is the only system that can deliver all three scientifically proven wavelengths at once, or separately, depending on the treatment prescribed and desired result of the client. This means that results can be achieved 3x faster and 3x more effectively.
Embody Health & Beauty: Stand C155
From head to toes (literally) Embody Health & Beauty has something for every salon, spa and clinic, for instance:
The Dermatude FX100 device along with new skincare products to add even more to the Meta Therapy anti-ageing treatment. A therapist can follow the on-screen info on the FX100 and deliver targeted micro-perforations to rejuvenate the skin with short treatment times and instant results with no down time.
Lava Shells – beautiful natural polished shells are heated with a patented, biodegradable activator. The shells stay warm for up to an hour to enable the therapist to provide all types of massage.
PerfectSense Paraffin eliminates all the drawbacks of paraffin treatment and allows you to offer clean, hygienic and wonderfully relaxing hand and foot therapy without mess or contamination risk.
Dr's Remedy enriched nail polish and nail treatment products for healthier nail care. Podiatrist formulated, brilliant colours, 7-free formulation.
Beauty beds and chairs.
Firm.n.Fold: Stand A132
Australia's principal provider of massage equipment, Firm.n.Fold has over 30 years of providing innovative, affordable, reliable, quality products to the natural therapies industries. Much more than just massage tables, the extensive range includes massage oils and balms, massage stones, seated equipment, table linen, bolsters and cushions; in fact everything you need to make your life as a therapist easier and your clients more comfortable.
 France Medical: Stand C125
The company offers a large range of equipment to fit your business including IPL devices, LPG Endermologie, Bloomea Macro-exfoliation and the latest LED system from Italian brand Tuenda. Mention new Alliance. France Medical team based in Brisbane, Sydney, Melbourne, Perth and Auckland (NZ) is dedicated to provide outstanding customer service with excellent after sales, marketing and training support.
High Tech Laser: Stand C111
For over 15 years High Tech Laser has been assisting medical and aesthetic practitioners in Australia and New Zealand select high technology equipment that can deliver non-surgical and minimally invasive treatments for their patients. We are committed to offering high-quality treatments from reputable manufacturers in Europe and the USA. Our commitment to assisting clinics to achieve success extends beyond quality devices. We also support our brands and clinics with marketing and PR support to encourage and educate patients to learn about our treatments.
Image Skincare: Stand E106
Developed and formulated in a medical environment in the US by internationally recognised chemists working together with a board of physicians, Image Skincare offers key product ranges with powerful ingredients, developed to suit a number of skin types, helping clients to Age Later. Specifically developed to target wrinkles, sun damage, acne, rosacea and stressed skin, Image utilises innovative formulas, from using the highest percentages of active ingredients to seeking out the latest advancements in anti-ageing, balancing, hydrating and illuminating skincare technology.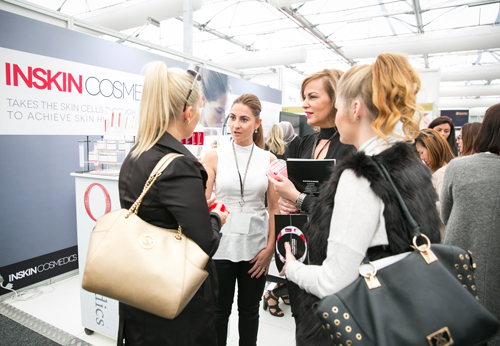 InSkin Cosmedics: Stand B135
This entrepreneurial Australian company offers a one-stop Skin Workout™ for all serious medical aesthetic clinics and practices, distributing cosmedical brand O Cosmedics, Ginger&ME, Eight Brook, internationally leading micro-dermal needling concepts Dermapen3, Dermapen Cryo, Tattoff and DermapenWorld, Viora medical devices (sold in 65 countries) that include microdermabrasion, mesotherapy, multi-frequency RF, skin tightening, fractional, Nd:YAG and skin resurfacing, as well as the PhotonSmart LED.
International Beauty Supplies: Stand J117
IBS has been importing and distributing international brands of nail and beauty products to the professional beauty market throughout Australia since 1988: think OPI and Faby nail products, Anesi skincare, Blinc Cosmetics. IBS is managed by a team dedicated to ensuring the highest level of service, support and education to the professional beauty market and training schools. To ensure products are available throughout Australia there is a network of trade distributors authorised to stock and sell various IBS products and to ensure the same service and support to the beauty professional everywhere.
Kosmedical: Stand D153
The company was founded in early 2016 as the result of a fortuitous meeting between its directors Drs Matthew Holman and Adam Rish, who have long experience as practitioners of cosmetic and laser medicine in Australia. The company was started with the recognition that with the growing number of high quality, innovative, aesthetic-medical devices being developed in South Korea, there is a place in the ANZ market for a company with a strong doctor base to be able to deliver the necessary training and education to deliver optimal patient outcomes to clinics that take up these devices.
Murad: Stand A131
Murad is a shining star in the LA cosmetics world, trusted in the world's most prestigious spas and salons for more than 25 years – and is now available in Australia. The sophisticated high-performance product collections are created by legendary dermatologist Dr Howard Murad, whose rare breadth of experience in the fields of dermatology, pharmacy and pathology bring him a unique ability to formulate and test products. Perhaps most notably, Dr Murad pioneered the use of glycolic acid for cosmetic benefit. Murad Method Facial Service seamlessly links professional treatment with retail, transforming your business results, as well as your clients' skin.
Observ: Stand A110
Many skin conditions that surface in time originate from the deeper skin layers and are difficult to diagnose with the human eye. The OBSERV skin analysis and diagnostic device exposes those conditions by using a patented skin fluorescence and polarised light illumination technology. The consultative analysis begins on your Apple iPad with your client sitting alongside you. Within 25 seconds of them arriving you will have for your consultation a set of six coloured multi-dimensional clinical images of your clients' face provided by OBSERV's digital technology. It instantly reveals skin conditions and creates awareness of skin needs and retail homecare, plus allows you to propose to your client targeted treatment programs that future-proof their skin.
Payot Paris: Stand A125
Payot product performance is always proven by clinical studies carried out under dermatological control. The active ingredients are drawn from within the environment in which they thrive, be it nature or biotechnology. Our skincare ingredients, most of them patented, have been carefully and meticulously selected for absolute effectiveness.
Pure Fiji: Stand G106
For centuries, South Pacific and Fijian islanders have used a balanced blend of pure coconut and drift nut oils infused with flower extracts to nourish, hydrate and beautify both skin and hair. Today Pure Fiji combines the best of these traditional blends, with advanced technology, to create an extensive collection of natural bath and body care products including hydrating body oils, creamy coconut lotions, all-natural handmade soaps and fresh sugar scrubs. Pure Fiji's secret to success is a balanced blend of exotic oils, which include virgin coconut oil, dilo oil, sikeci oil and macadamia nut oil. These organic oils are cold pressed at the source, using unique methods developed by Pure Fiji which retain the integrity of the oil.
Sasy n Savy: Stand C153
Established in 2003 in Sydney, Sasy n Savy is an Australian owned manufacturer of natural skincare and wellbeing products, offering an extensive range of products for face, body and hair. All products contain ingredients that are derived from 100 percent natural Australian sources and are high in vitamins, antioxidants and nutrients including Kakadu Plum Extract, which is the richest form of Vitamin C in the world, Bearberry Leaf Extract (a strong antioxidant) and Wild Rosella Flower Extract, high in natural protein and nutrients. There are no harmful chemicals, colours, preservatives or synthetic ingredients – safe, effective and gentle for skin and the environment.
Spectrum Science and Beauty: Stand D147
Spectrum is a leading Australia-based developer and supplier of IPL machines, laser and light based aesthetic devices, beauty equipment, skincare and payment solutions. Spectrum offers turnkey full support solutions providing the tools, skills, knowledge and support to optimally launch, implement and grow your business with the latest in beauty technologies. Brands include Spectrum equipment, Alma Lasers, Meder Beauty Science, and BeautyPay
Sunescape: Stand D101
Born in Bondi, made in Australia, Sunescape Tan is a professional sunless tanning range, including an in-salon spray tan solution, and a complementary at-home retail range for clients to be beautifully bronzed 24/7. Sunescape offers a range of natural looking shades plus a certified natural DHA formula that enhances, firms and nourishes skin with powerful natural ingredients. Sunescape is recognised for its signature coconut vanilla scent and tropical style in addition to being alcohol, paraben and cruelty free – a tan that feels (and smells) as good as it looks.
Syneron Candela: Stand B141
Syneron Candela technology enables physicians to provide advanced solutions for a broad range of medical-aesthetic applications including body contouring, hair removal, wrinkle reduction, tattoo removal, improving the skin's appearance through the treatment of superficial benign vascular and pigmented lesions, and the treatment of acne, leg veins and cellulite. With new breakthrough technologies in the pipeline, Syneron Candela is ideally positioned to continue to help you grow your practice.
Global Beauty Group: Stand A139
GBG's extensive equipment range, flexible financing and personalised customer service ensures each and every client feels they are receiving the very best that the industry has to offer. Salons, spas, clinics and practices of all sizes and industry levels can experience a superior level of personalised customer service, honest business advice and on-going service and support when investing in the field of beauty equipment, body sculpting and anti-ageing services.
The Therapists Towel: Stand D146
Tired of folding towels and finding the face hole too bulky and uncomfortable, Canberra massage therapists Maria and Mel started playing around with new designs for a towel. Many hours at the sewing machine and many prototypes later they had the perfect solution – a towel that you simply throw onto the table, no bulkiness and face hole support that feels like hands cradling your face.
 Ultra Aesthetics: Stand B118
UA supplies state-of-the-art devices for anti-ageing and non-invasive enhancement, in addition to the latest dermatological products from around the world, supported by a team of highly skilled clinical aesthetic nurses, business development managers and engineers who work closely with clients to provide in-depth device and product training. Devices on show at Expo: Ulfit portable face lifting and body contouring system, harnessing micro- and macro-focused ultrasound for skin laxity and body contoruing treatments. Clatuu cryolypolisis technology that "freezes fat to death" without causing damage to other structures in the skin. Aquapure, a non-invasive aquafacial treatment that delivers clearer, more hydrated, younger-looking skin. Cryo Broadlight (CBL 2) allows you to treat many different conditions with a single intuitive light-based device. Some of CBL 2's applications are acne, melasma, large pores, photorejuvenation, rosacea, vascular lesions, telangiectasias and hair removal.
Universal Aesthetics (Pevonia): Stand A103
Pevonia's most powerful ingredients come from the safest source … nature. For nearly three decades, Pevonia has been the skincare brand of choice for the finest spas and professional skin therapists worldwide. By uniting the latest in advanced manufacturing and delivery systems, Pevonia delivers superior results and radiant skin to every skin type. With award-winning collections for face, body, sun protection, teens, men and more, Pevonia offers powerful, customised skincare solutions that really deliver. High performance in-spa treatments and at-home protocols address every unique skin concern with unparalleled success.
Uspa: Stand C113
Uspa was born in 1995 in Melbourne with the desire to create a holistic spa experience that would restore and rejuvenate the entire being. Developed and trialled in its own flagship day spa to ensure efficacy, Uspa's harmonious blends nurture the skin and the spirit, promotion health, vitality and radiance. Uspa skin care is formulated with naturally active botanical ingredients and is free from sulphates, parabens, mineral oils, synthetic colour and fragrance. Uspa is 100 percent Australian made and proudly a cruelty-free brand.
Vanessa Megan Organic Skincare: Stand D154
Every product in this Australian range is designed to meet the uncompromising standard of this statement: "You should never put anything on your skin that you wouldn't eat." According to founder Vanessa Megan: "We won't eat chemicals and we won't eat mineral oils, parabens, PEGs, artificial preservatives, colours or fragrances and we certainly won't feed them to you through the skin." Vanessa Megan Skincare range has been designed insightfully selecting certified organic ingredients with nourishing, rejuvenating and revitalising properties applying aromatherapy knowledge.
Youngblood Mineral Cosmetics: Stand F106
For more than 20 years, Youngblood has provided makeup solutions for women, enabling them to dramatically improve the look of their complexions and conceal a plethora of skin problems and concerns, projecting a vision of clear, radiant, healthy skin. Youngblood is the premier mineral cosmetic line available, due to the luxury formulation, ideal milling process, and chic, upscale look and packaging. Recommended by leading dermatologists, Youngblood's extensive range and comprehensive palette of colour means that it is also the mineral makeup choice for makeup artists around the world.
KEEP UP TO DATE BY …
Visiting:
Following:
IG: @beautyexpoaustralia
Facebook: Beauty Expo Australia
Signing up:
To Expo newsletters (on the Expo website)
Downloading the app:
By searching "Beauty Expo Australia" in the App Store