In just over a week we welcome the return of Australia's premier professional beauty event to Darling Harbour at the new International Convention Centre (ICC) Sydney.
Beauty Expo Australia, which takes place Saturday 26-Sunday 27 August, will have a 40 percent increase in floor space from the 2016 event, meaning more exhibitors with more products for the beauty industry to see, sample, and shop.

This year, Beauty Expo will be highlighting the brands that are proudly Australian-owned and made. Attendees who are interested in incorporating local brands and locally made products into their businesses can look for this graphic (left) on the show floor.
In addition to the proudly Australian tag, Beauty Expo will be highlighting the products and brands that are proudly natural (looks out for the graphic at right), in keeping with a growing consumer preference for products and treatments that are not only free of unnecessary chemicals and additives, but are ethically responsible, environmentally friendly and cruelty-free.
Attendees who are interested in finding out more about these brands and products can look for the following graphic displayed in the event guide and on exhibitors' stands at the event:
We've compiled a sneak peek of some of the brands and products that are Proudly Australian. For more information about the event and to purchase tickets, visit BEAUTYEXPOAUSTRALIA.COM.AU
ULTRACEUTICALS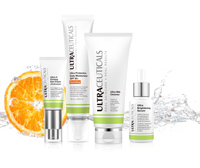 Founded by leading cosmetic physician Dr Geoffrey Heber in 1998, Ultraceuticals Australia (Stand A137) has become a market leader and was awarded Cosmeceutical Range of the Year at the 2016 MyFaceMyBody Awards. Entirely Australian-made and owned, Ultraceuticals contains high levels of active ingredients in tested formulations to provide the most effective products available without the need of a prescription. The range of professional-grade products and in-clinic treatments addresses major skin concerns such as premature skin ageing, acne and hyperpigmentation as a result of photo-damage. Ultraceuticals products are 100% Certified Cruelty-Free and ingredients are obtained from non-genetically modified and environmentally sustainable resources. The products are free of harsh chemicals, propylene glycol, parabens, synthetic dyes and fragrances.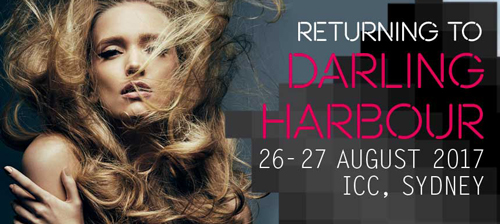 THE DIVINE COMPANY
This range of salon-grade products by The Divine Company (Stand G152) are Australia Certified Organic (ACO), vegan, gluten-free, cruelty-free, Australian-made and owned. The products contain potent, high active ingredients to transform the skin, reinvigorate the stem cells to slow down the respiration process of the skin (cells dying), and speed up the skin renewal process; offering consumers desired results without the chemical toxicity often found in conventional products.
SASY N SAVY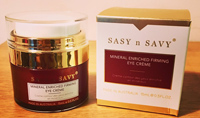 Australian-made and owned, Sasy n Savy's (Stand C153) range of skincare products contain no synthetic ingredients or harmful chemicals. Due to the strong demand and success of its Whiten n Brighten Intensive Serum, Sasy n Savy has launched two new products, which it will be showcasing at Beauty Expo Australia – its Anti-ageing Vitamin Serum and Vitamin Enrich Rejuvenation Serum.
PELACTIV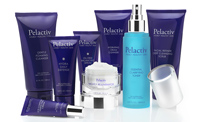 Created by Australian skincare therapists in conjunction with leading biochemists, Pelactiv (Stand B131) incorporates the purest Australian native extracts in combination with the prime active ingredient lactic acid (milk extract), for a skincare range that can deliver unparalleled results for visibly healthier skin. Australian-made and owned, Pelactiv is non-comedogenic and non-allergenic, has no artificial colour or fragrance and is not tested on animals. Each product has a beautiful, individual scent that is derived from natural essential oils. With no harsh perfumes, the products are completely safe to use on the most sensitive skins, which will still receive outstanding, long-lasting results.
MODERE COLOUR
A botanically-inspired makeup range, designed to be safe and clean without any potentially harmful ingredients. Modere Colour (Stand A152) is vegan-friendly and not tested on animals, GMO-free, made in Australia and is housed in BPA-free packaging. Containing Certified Organic Botanicals and natural mineral pigments, the range comes in colours designed to suit those of all ages.
HYDROSKIN
Australian-made and owned skincare brand HydroSkin (Stand A108) produces its range in its own lab in small batches, so that products reach customers as quickly as possible. HydroSkin also uses native Australian and traditional indigenous inredients, which are organic where possible. Its organic Winter Oil contains only two ingredients – native Australian Davidson Plum seed oil from the rainforests in northern Queensland; and squalene, which is extracted from olives. The oil mimics the skin's natural sebum for intense hydration, is occlusive (protective of moisture loss), easily absorbed without clogging pores, and promotes the production of collagen and elastin while regulating skin's natural oil production, making it a great option for acne sufferers. HydroSkin will have its whole product range on display at Beauty Expo Australia.
WARPAINT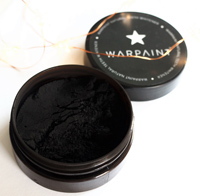 This multi-award-winning product is formulated based on native recipes and techniques for oral care used by indigenous cultures to whiten and polish teeth, strengthen enamel, and detoxify the mouth. Unlike some harmful chemical and UV light-based whiteners, Warpaint (Stand G143) takes a holistic approach to oral health without any artificial chemicals or additives. With carefully selected, 100% natural ingredients, including activated coconut shell charcoal, calcium Bentonite Clay, Organic Sweet Orange Peel, Organic Peppermint and organic lemon myrtle; Warpaint is also vegan, cruelty-free, Australian-owned and manufactured in a CGMP-compliant facility.
ORGANICSPA
Organicspa (Stand A112) counts sustainability as a cornerstone of its brand and business practices – from solar panel powering the entire factory to adding biodegradable enzymes to its packaging tubes. At Beauty Expo Australia, Organicspa will be launching BioHydra+ Serum, a sophisticated ultra-hydrating serum providing long-lasting skin hydration, protection and revitalisation. Formulated with key native berries of riberry, pepperberry and muntries to help with antioxidant protection and improving long-term hydration in the skin, the serum aids in plumping and will leave glowing results. Organicspa will also be celebrating its 10th anniversary at Beauty Expo and will be running a celebratory competition, as well as a range of specials for visitors.
ECOCOCO AUSTRALIA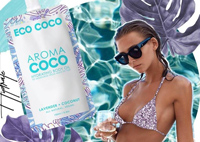 A range of vegan, organic and cruelty-free hair, skin and tanning products, all made with 100% Certified Organic coconut oil. All products are sulphate and paraben free. At Beauty Expo, Ecococo (Stand D113) will be have its recently released tropical Coconut and Lime Body Butter, which can be used between tanning; and its Coconut and Vanilla Body Polish, which contains sea salt to exfoliate and prep the skin for tanning.
IKOU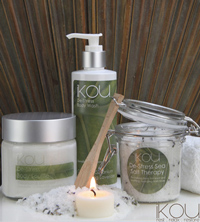 From the World Heritage-listed Blue Mountains, iKOU (Stand D149) – from the Japanese verb meaning "to rest, to relax, to restore" – is a complete lifestyle range of skincare, body care, aromocology fragrance, natural candles and herbal teas. iKOU sources potent and pure ingredients from pristine locations around the globe, with a focus on organic and wild-harvested Australian fruit and flower anti-ageing extracts. The products are vegan and cruelty-free, as well as environmentally sustainable. At Beauty Expo Australia, iKOU will be showcasing its Pure Results skincare for the first time, specialising in age-defying facial treatments with options for sensitive skin conditions.
SKIN JUICE
A professional grade skincare range that uses active and bio-compatible ingredients to balance the skin. Skin Juice (Stand C141) has developed each product using ingredients that nourish the skin in the same manner as a healthy diet nourishes the body. The colourfully packaged products are created fresh at the brand's Juice Lab in the Hunter Valley region of NSW, using sustainably and ethically sourced ingredients. The products are free from harmful chemicals including parabens, synthetic colours and dyes, alcohol, silicones, petrochemicals, SLS, soaps, PEGS, synthetic preservatives; and are not tested on animals.
SUNESCAPE TAN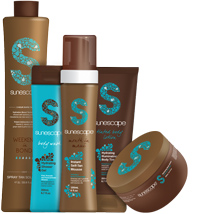 Sunescape Tan (Stand D101) is born in Bondi, made in Australia. A professional sunless tanning range, including an in-salon spray tan solution, and a complementary at-home retail range for your clients to be beautifully bronzed 24/7. Named after the "just got back from holiday" result it embodies, and developed alongside award-winning Tan Temple, Sunescape offers a range of natural looking shades with a proprietary formula that enhances skin and nourishes with powerful natural ingredients. Enriching the skin with anti-ageing, hydrating and skin firming ingredients, plus a certified natural DHA formula, leaves skin smooth and replenished. Sunescape's natural ingredients, in addition to being alcohol, paraben and cruelty-free, promise to give clients the best spray tan possible, one that feels (and smells) as good as it looks.
VANESSA MEGAN SKINCARE
Designed to meet the uncompromising standard of this statement: "You should never put anything on your skin that you wouldn't eat".The products, made in Australia, are packed with vitamins, antioxidants, Certified Organic essential oils and plant extracts. In Vanessa Megan Skincare (Stand D154) there are no chemicals, toxins or alcohol used in the range, and products are free from mineral oils, parabens, PEGs, artificial preservatives, colours and fragrances. Vanessa Megan Skincare range has been designed insightfully selecting certified organic ingredients with nourishing, rejuvenating and revitalising properties applying aromatherapy knowledge.
ESMI SKIN MINERALS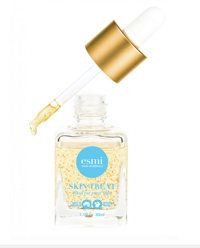 A range of cruelty free, vegan and 100% Australian-made beneficial skincare and makeup products. Esmi Skin Minerals' (Stand E137) latest product line, Skin Treats, is a group of active skin treatments which are designed to assist with anti-ageing, hydration, and skin nourishment.
LYCON COSMETICS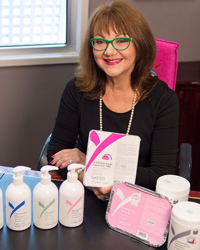 An Australian precision waxing brand, headed by founder and CEO Lydia Jordane. Lydia and her expert team continuously push boundaries and aspire to create the newest innovations for the beauty industry. Visitors to the Lycon stand (Stand H124) at Beauty Expo Australia 2017 can explore Lycon's new product range, Pinkini – Brazilian Care By Lycon, which is a luxury collection of six products that have been carefully formulated for the most gentle and professional intimate waxing. The range consists of: Pinkini Brazilian Hybrid Hot Wax, Pinkini Skin Cleanser, Pinkini Pre-waxing Oil, Pinkini Finishing Lotion, Pinkini Lightening Serum and Pinkini Intimate Wash.
TEA TONIC
Tea Tonic (Stand E152) is one of the premier suppliers of first-grade organic teas in Australia, with more than 25 blends of organic tea and the only manufacturer in Australia that uses unbleached teabags. At Beauty Expo, Tea Tonic will showcase its new Blue Magic tea; a sensual floral combination aimed at transforming and boosting the lustre of the hair, skin and eyes. The tea also changes from blue to purple with a squeeze of lemon! Ingredients: Butterfly pea (Clitoria ternatea), chamomile (Matricaria chamomilla)*, rose petals (Rosa centifolia)*, natural flavour. * Organic products. Caffeine free, vegan friendly, gluten free, made from local and imported ingredients.
STONE EAGLE MASSAGE STONES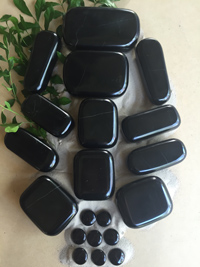 Hand crafted here in Australia from granite, marble and semi-precious gems, as well as crystals, Stone Eagle Massage Stones (Stand D152) are specially designed to be ergonomically correct for holding in the hand to take the pressure off therapists' wrists and hands. The stones come in varying sizes, with small sets of six up to large sets of 56. The company also offers four modalities in hot stone training, including online training, which they will also be showcasing at Beauty Expo. Stone Eagle is passionate about therapists learning the correct way to work with stones to be able to develop a point of difference for their business, but also to help keep their wrists and thumbs from getting fatigued.
ROYALTY SOCIETY
A newly launched brand offering a range of Australian-owned and made luxury tanning products enhanced with coconut water and designed to be moisturising, long-lasting and produce unparalleled natural-looking results with an even fade. The products are alcohol-free, 100% vegan and cruelty-free and made in a PETA-approved facility. At Beauty Expo, Royalty Society will be showcasing its main product line including a dark and medium professional spray tanning solution, a self-tanning mousse and a self-tanning mitt.
PURE NATURE MASSAGE OIL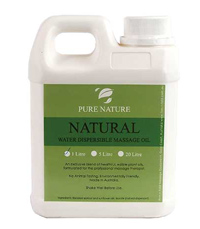 An exclusive blend of healthful, edible plant oils, formulated for the professional therapist. Pure Nature Massage Oils (Stand A132) provides superior texture and glide, and absorbs well, reducing build up and stickiness for greater ease of use and improved client comfort. Made in Australia and 100% biodegradable, the oil has a plant-based dispersant so it washes away easily, improving cleanliness and hygiene. It is pleasant to use and promotes improved skin health. Formulated with sunflower and apricot kernel oils and laurate, the product contains no added colours, animal-derived ingredients, added fragrances or preservatives, and is not tested on animals.
ROHR REMEDY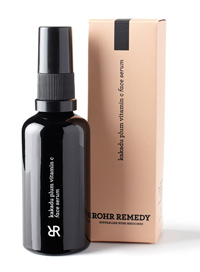 A natural skincare formulated with Australian bush medicines and dermatological science to create an effective yet luxurious product range. Rohr Remedy (Stand A106) supports ethical trading and environmentally sustainable collection of plants by working with indigenous land owners in Australia. The brand values good science that proves the pharmaceutical benefits of Australia's native plants, and uses only wild-harvested native plant extracts and other natural ingredients rich in essential vitamins and minerals, antioxidants, antibacterials and folates. Rohr's products are free from parabens, phthalates, petrochemicals, Propylene Glycol, sulphates, synthetic fragrances, Bisphenol A (BPA), artificial colours, aluminium and silicones.
REGNE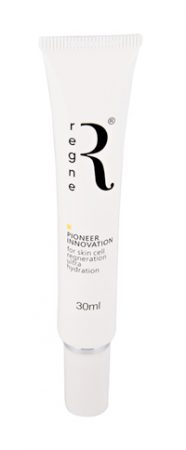 An Australian-owned and operated business that specialises in portable beauty gadgets. The Regne range (Stand NB06) is aimed to assist in treating wrinkles, loose skin, acne and skin discolouration. Regne's Pioneer Innovation Serum (left) is 100% Australian-made and regenerates skin cells to rebuild structure and elasticity, as well as visibly diminish lines and wrinkles.
CLAIRDERM MEDICAL AESTHETICS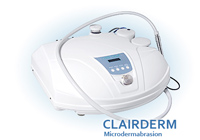 An Australian company with more than 23 years' experience in the manufacture and supply of non-surgical aesthetic equipment for non-invasive treatments. Clairderm's (Stand A120)  comprehensive equipment range is of the highest quality, provides optimal patient outcomes consistently, and is supported by ongoing training and development. It includes microdermabrasion, hydrabrasion, LED phototherapy, IPL, laser, tattoo removal, HIFU (high intensity focused ultrasound), oxygen infusion therapy, ultrasound cavitation (for permanent fat reduction) and radio frequency (RF) machines together with three professional cosmeceutical skin care ranges that complement the aesthetic treatments. Clairderm's Australian-made Skin Trio Microdermabrasion system combines crystal, diamond and hydra technologies into one machine, meaning practitioners have the flexibility of offering either a gentle or more powerful procedure to polish, refine, hydrate and rejuvenate the skin.
EMENDEE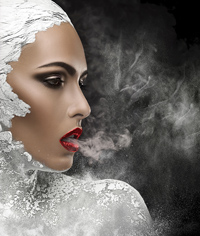 The world's leading dust and vapour extraction manufacturer for nail technicians and salons. A 100% Australian-owned and family operated business, Emendee's (Stand J152) products are made in Queensland, where emendee is based. Its custom-built workstations and Separate Nail Units remove over 99% of all dust and vapour from the salon area, helping nail technicians all over the world prevent health risks such as lung cancer; lung, kidney, and liver damage; chronic sinus and lung problems; and contact dermatitis. The brand has 40 colour options and 60 skins available for the workstations, meaning nail techs and salon owners can find a look to match their salon or their branding. At Beauty Expo Australia 2017, emendee is offering workstations and Separate Nail Units alongside its limited-edition Steel Snake colour option, as well as an elegant collection of five marble-themed skins.
USPA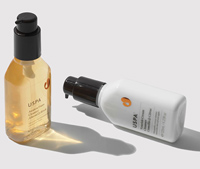 Established in 1995 in Melbourne, Australia, Uspa (Stand C113) was born with the desire to create a holistic spa experience that would restore and rejuvenate the entire being. Inspired by its Australian roots, Uspa draws upon Australian native ingredients with Lilly Pilly, Caviar Lime and Kakadu Plum highlighted within some key products. Uspa's signature rituals, inspired by Australia and many cultures abroad, are the cornerstones of every Uspa treatment. Free from sulphates, parabens, mineral oils, synthetic colours and synthetic fragrances, Uspa is 100% Australian-made and is proud to be a cruelty-free brand; dedicated to pure, clean skincare that utilises the best of nature through science.
KEEP UP TO DATE BY …
Visiting:
Following:
IG: @beautyexpoaustralia
Facebook: Beauty Expo Australia
Signing up:
To Expo newsletters (on the Expo website)
Downloading the app:
By searching "Beauty Expo Australia" in the App Store