The wellness industry is growing at such an unprecedented rate that treatments and therapies based on improving relaxation and mental wellbeing are now being featured almost everywhere. Hotels, gyms, cruises, restaurants, you name it. Well, the automotive industry has also been paying attention to the demand, and now it seems we can officially add cars to the list of unexpected wellbeing feature locations.
Mercedes-Benz has just launched a range of new spa and wellbeing functions into its latest CLS model that will blow you away – or, ideally, provide you with ultimate relaxation and comfort while you travel from A to B.
The industry's first attempt at a wellness experience was last year, with Mercedes' release of its sixth generation S-class and their concept of 'fragrancing' (little bursts of fragrance released when sensors detected stuffiness). But these new features are quite a few steps above, with small but impactful touches designed to deliver a sensory experience even while we commute.
The 2019 Mercedes-Benz CLS450's 'Energizing Comfort' feature aims to improve wellness in a myriad of different ways depending on your needs, whether it's improving posture and muscle tension, or addressing various other concerns like stress, mood or lethargy. It incorporates music, lighting, temperature and seat massage, and can even uses voice commands to direct the operator through various movements and even mood-improving facial expressions.
There are 6 different programs to choose from – Freshness, Warmth, Vitality, Joy, Comfort and Training, and the temperature, fragrance, lighting and massage will all change according to the program the driver selects. For example, 'Refresh' releases a burst of crisp, clean fragrance into the cabin, while 'Warmth' bumps up the temperature and projects flames onto the 12 inch console touchscreen. 'Training' even incorporates a soothing voice and screen imagery will direct the driver through a range of exercises including shoulder-rolling and facial muscle & expression exercises.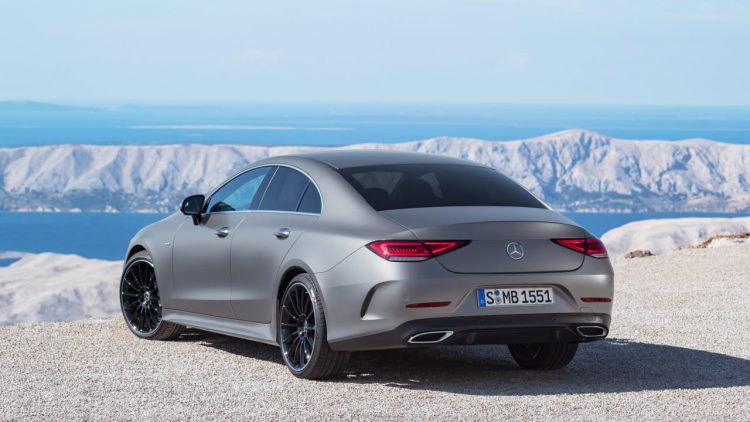 When it comes to interior lighting, the model includes 64 different colours of ambient lights, including inside the car's air vents – which will also automatically change brightness and hue as you adjust temperatures. The previous model's seat and steering wheel heaters are now also accompanied by door panel heaters for a more complete, 360 degree cooling or heating effect.
Not yet available on the market, more information and pricing for the new CLS are expected to released in the coming months.