Finding your feet in the aesthetics industry can be as simple as identifying your tribe. Ashleigh Sharman discovers Nicole Stubbs' newest project, Tribe Natural Beauty.
Developing a new business is daunting at the best of times but for beauty therapist Nicole Stubbs it was as simple as creating a space filled with love, intention and good times for friends, family and clients.
And with 12 years' experience, from privately-owner luxury yachts to VIP beauty, Nicole took a decidedly 'me' approach to her first solo venture.
"Natural beauty is more 'me': it resonates as a concept and philosophy and is what I looked to incorporate into a new space," she says.
"I don't like being extreme in anything and believe you can achieve a fine balance between skincare and inner health — but it's important to put out that intention as it results in the kind the clients you attract.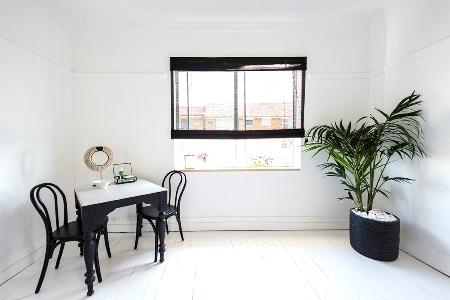 "The healthy living movement is certainly creating more awareness, but I'm by no means perfect and understand everyone's idea of balance is different. Clients want a mix and I don't want to pigeon-hole myself: still wanting to be able to cater to people who do want results driven skincare, natural where possible."
Not yet two months old, Nicole credits time spent researching along with industry contacts as invaluable to the establishment process — her menu of skincare and nail treatments focusing on performance-driven ranges include O Cosmedics, MV Organics and Dazzle Dry with the newest addition of an LED device.
"I'm still finding my feet and learning what people need in the Bronte area. I want to create a space that my girlfriends would come to and hang out; where it doesn't feel stuffy or intimidating; where good quality is affordable; and a place where clients can become friends," Nicole explains.
And it's hard not to think otherwise. The relaxing space has water views and Nicole's natural energy oozing from every corner. This is unassuming one-on-one luxury, in a location that has you convinced you're on holidays thanks to the village feel along Bronte's chilled Macpherson Street and surrounding neighbours that include Three Blue Ducks, Orchard St. and Cali Press.
"There's a refreshing vibe to this area, the local community have offered great support and I feel a lot more content here," says Nicole who grew up in the mountains but likens her new home to a Glenbrook by the sea.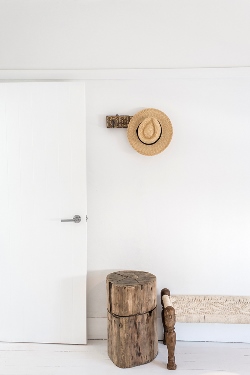 "I found the location within a week of leaving my former job. I just walked past and got chatting to the hairdresser downstairs, then spent three weeks renovating with my mum and brother, and opened the week before my 30th. It really was a present to me!"
Transitioning to your own business is an idea many therapists consider throughout their career but for Nicole it was about being confidant in her expert ability and identifying that what she truly had to offer was more than valid.
"It was a 'Return of Saturn' moment for me. You get to that point of you'll either do it or you won't and I was really ready to create a space that I loved.
"I want to make people feel great! I want people to leave here and they can't wait to come back: they're healthy and happy. I don't want an intimidating space. I want it to be warm, welcoming and tactile, like me.
"I trained with Eve Lom when she first sold her products at Space NK in London and love facial massage. It's not for everyone but we all need a little bit of love, and that 'touch' is really missing today," Nicole adds.
Sitting down with her girlfriends, the pre-launch brainstorm session brought about the name 'tribe'. For Nicole then it's a signpost for likeminded people, the client she wants to attract, and the feeling of connectedness between friends.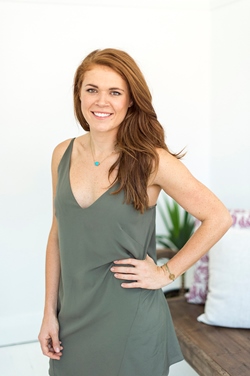 "Facials, LED, manis, pedis, brow services — I'm about good quality beauty therapy, the glow and polish! Think the 'power hour': a brow tidy, cleanse, scrub, file and paint while under the LED.
"If you're time poor but can walk out with groomed brows, glowing skin and healthy nails it's an instant 'feel good'."
Tribal Natural Beauty is only just beginning and as it grows, gathering its tribe, you understand at once that it will never quite feel like work. It's love.
Tribe Natural Beauty, 45c Macpherson St, Bronte
tribenaturalbeauty.com