cosmelan® is a ground-breaking professional topical treatment, developed by world-leading depigmentation experts, mesoestetic. With clinically proven results, cosmelan has a proven effectiveness rate of 95% in 99% of the cases of skin spots and hyperpigmentation.
A common condition in Australia, pigmentation is perceived as the third most important skin problem after wrinkles and sagging. Over 90 per cent of Caucasian people aged over 50 have skin blemishes. Today, depigmentation treatments represent over 20 per cent of the total cosmetic market.
cosmelan® is a revolutionary non-invasive solution for pigmentation concerns with long-lasting results.
The treatment involves a two-stage process that effectively eliminates pigmentation and evens out skin tone within weeks. It achieves this by cleverly slowing down melanin production in hyperpigmented skin cells, helping to brighten unsightly blemishes and spots. It also achieves long-term results by helping to keep hyperpigmentation under control.
Stage 1 is a professional in-clinic treatment, which involves the application of the cosmelan 1 mask that is left on for 8-12 hours at home, depending on the severity of pigmentation. The mask works by removing superficial pigmentation via chemical exfoliation.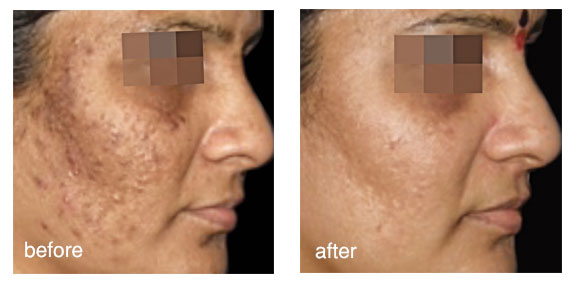 Stage 2 is a home-care maintenance pack to help reduce the reappearance of future pigmentation. This 3 month home-care treatment plan must be followed to ensure the best results.
After the second or third week of treatment with cosmelan®, the skin is visibly improved. The spots are lighter and less noticeable, while the skin has a more youthful appearance and radiant glow.
cosmelan® is ideal for a variety of skin types, including those with darker skin, who are often unsuitable for treatment using mechanical or skin abrasion techniques due to the risk of adverse outcomes such as postinflammatory hyperpigmentation.
Dr Ceylan Yilmaz, a cosmetic doctor based in Victoria, has been incredibly impressed by the results she has achieved with cosmelan®.
'We have been seeing great results for our patients with melasma, clearing epidermal pigmentation and evening out skin tone, as well as general rejuvenation and brightening of the skin. I feel other treatment methods such as laser are not as fast or effective at producing results. We track all of our patients' progress with the Melasma Area and Severity Index (MASI) and Visia Skin Analysis – the results are exceptional."
Find out more:
Advanced Cosmeceuticals
1800 242 011
cs@advancedcosmeceuticals.com.au