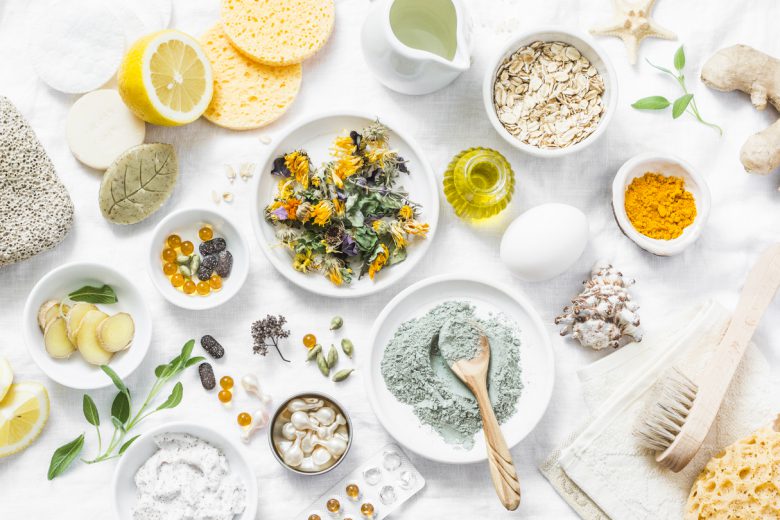 Beauty Melbourne, the Victorian industry's dedicated professional event, is now just weeks away, and this year's event will be introducing some all-new features to their regular roster. This includes the launch of the new All-Access Education Pass, which covers 18 Look 'n' Learn-style Anti-Ageing/Dermal, Business and Professional Skills sessions. To celebrate, we're giving you a sneak preview into just one of many industry experts and their topics.
Nutritional Medicine Practitioner, Dermal Clinician, health coach, educator and founder of Nutritional Skin Care Academy Chiza Westcarr will be leading two sessions across the expo weekend, including 'The Gut and its Influence on Skin Conditions' and 'Understanding Acne with Nutritional Support', both ideal for practitioners that wish to delve deeper into the impact internal health has on skin.
S+C had a Q&A session with Chiza to bring you an exclusive peak into her upcoming seminar on acne and diet, and discuss how practitioners can incorporate this link into their services.
Is there a strong correlation between diet and acne?
Absolutely! Like with any inflammatory skin condition that skin therapists are faced with, topical preparations and in-clinic treatments are typically not enough to successfully manage acne vulgaris.
How do skin therapists recognise when external-only skincare is not enough?
The skin is the body's largest organ and it is not an island. It is impacted by so many factors such as environmental exposure, lifestyle, medication, hormonal flux, and diet. External-only skincare is never enough. A holistic, inside-out approach is always the best approach. A diet that drives inflammation is one that is highly processed and once this is addressed, it is quite incredible how much quicker the skin responds to topical skincare.
How should therapists approach their clients' home care recommendations when it comes to diet?
Therapists are in charge of the largest organ of the body. In Beauty Therapy Colleges, entire body systems are learnt about along with factors that impact them. Despite the very real link between nutrition and optimal skin health, this is not something that is widely taught and so is an area that therapists typically aren't comfortable discussing with the client because of a lack of confidence.
Some simple diet-related questions should be added to the consultation form so that, along with enquiring about what medication the client is on and what treatments he or she has had recently, etc; finding out what is typically consumed for breakfast, lunch and dinner along with snacks and beverages will provide greater insight into possible acne triggers.
Are there additional practitioners that therapists should recommend to clients alongside their own skin services?
Most definitely. Therapists come across clients who have conditions outside of their scope of practice all the time and most know to refer them on to the relevant specialist. Naturopaths, Nutritionists, Integrative Practitioners, GPs for Endocrinologist referral are just some examples.
Chiza Westcarr will delve into these topics in two educational seminars at Beauty Melbourne, the professional beauty event for Victoria, taking place 23-24 March 2019 at the Melbourne Convention and Exhibition Centre (MCEC). Both seminars are included in the event's All-Access Education Pass, offering 18 sessions over the two days and entry for $189. See more at www.beautymelbourne.com.au
For more news and updates, subscribe to our weekly newsletter.