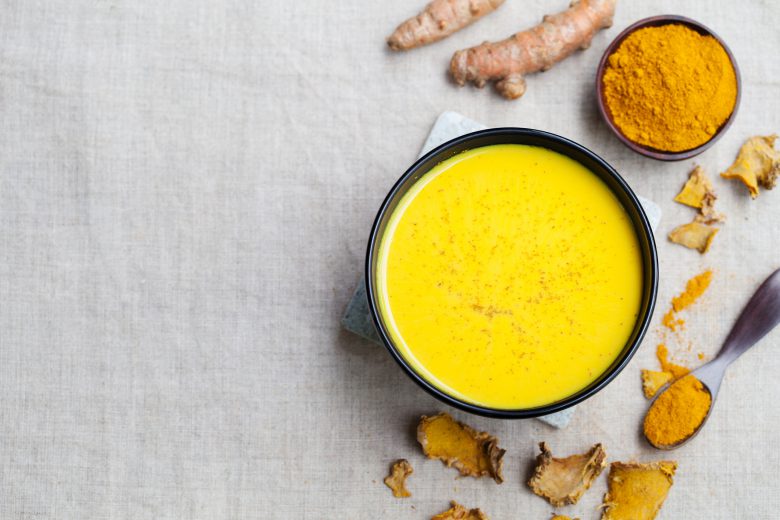 Your favourite golden latte has now made its way into your skincare routine. That's right, the highly popular, bright yellow ingredient is now one of the latest fads in the skincare biz.
Health benefits of turmeric in our diets are quite extensive, including aiding digestion, supporting liver function, providing a high level antioxidant, helping to relieve mild rheumatic joint pain, stimulating contractions of the gallbladder, boosting immunity, and delivering as many as 100 crucial compounds such as omega 3 fatty acids, alpha linolenic acid, and minerals like calcium, potassium, phosphorous, sodium, iron and vitamins B and C.
It's not surprising really that this powerhouse plant would soon make its way to skincare, and you'll be happy to know that there are nearly as many benefits when used externally. Here's a quick breakdown:
Antibacterial
A fantastic germ buster, turmeric is known for its antiseptic properties, making it an ideal natural addition to facial cleansers, scrubs or masks, particularly for those with breakout-prone skin. Unlike many other antibacterial agents, turmeric won't dry or strip skin either.
Anti-Inflammatory
Turmeric is a calming agent – again, not only perfect for breakout-prone skin or acne rosacea, but sensitive or reactive skins too.
Brightening
Leave your clients with a golden glow instantly! Ideal for dull skin, you'll see incredible effects after just one use.
Psoriasis Aid
Research has shown turmeric may aid in the treatment of Psoriasis, as it is known to lower levels of cytokines, which stimulates cell inflammation that may be responsible for Psoriasis.
Dermatitis Treatment
Turmeric is rich in Niacin (vitamin B3) – known for its treatment of Dermatitis. The soothing and anti-inflammatory nature of the spice will also aid itchiness.
Powerful Antioxidant
Like all great antioxidants, turmeric can combat cell-destroying free radicals in the skin, which are responsible for the destruction of collagen and elastin fibres.
If you're looking to stock some turmeric skincare, Golden Grind has just released a new range including a body bar, face mask and scrub. Check out the new line here.