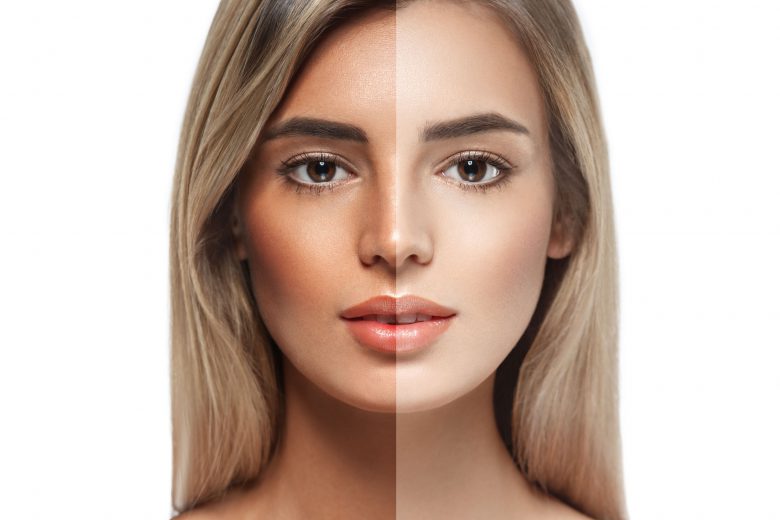 There's an art to mastering "Instagram makeup", but you don't need to be a makeup artist to achieve it, which is a great news for you and your clients.
Instagram makeup doesn't refer to just any beauty aesthetic that's uploaded on the photo sharing application, but, to a distinct style of cosmetic application, rendered with a notoriously heavy-hand.
The trend is popular among celebrities like Kim Kardashian, and social media beauty bloggers such Huda Kattan and Amra Olevic (who post selfies of their painstakingly applied "face of the day" on the portal, with a list of techniques and products used).
It's not surprising that followers (determined to emulate the look) flood the feeds of their idols with likes and requests for in-depth tutorials. In fact, it is evidence that social media is indeed, one of the beauty industry's biggest game changers.
According to a 2016 study by Canadean, in Asia Pacific, 57 percent of Millennials are more likely to trust a review by a beauty blogger over brand claims and 28 percent actively post pictures of their makeup, hair and nails on social media.
So, if anyone is able to easily DIY makeup to match the their favourite influencer's, what does this mean for professionals?
What does Instagram makeup look like?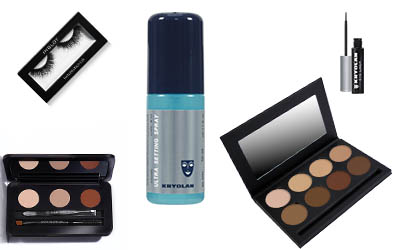 Last week, US beauty blogger Amanda Ensing posted an Instagram Vs Everyday makeup tutorial on YouTube, where half of her face was madeup in the distinct style, and half looked natural.
"The Insta makeup look is much heavier than everyday makeup," explains Jodee Affleck, Bodyography makeup artist.
"It almost always features strong contouring, bold, tapered brows and lipliner drawn outside the lip line. Not everyone can wear it, but it can look great on camera."
Adds makeup artist Alex Rosas: "Winged eyeliner, big false eyelashes and a great cut-crease are key,
"Kryolan Comsetics runs classes specifically designed for people looking to master the sometimes challenging techniques involved, like baking and strobing. Our latest course is fittingly called Hashtag No Filter!"
Despite its popularity, the Insta aesthetic is renowned for its heaviness.
"There's influences of drag queen makeup," confirms Phillip Luque from Senior Educator for Youngblood Cosmetics.
"Selfies are flawless but are usually taken under a strong light to mute out the heavy layers of foundation."
Says Chantelle Nicholson, makeup artist at Inglot: "We have clients come in who show us a picture that has been on Instagram that looks like it has been completely edited in Photoshop then expect it on themselves."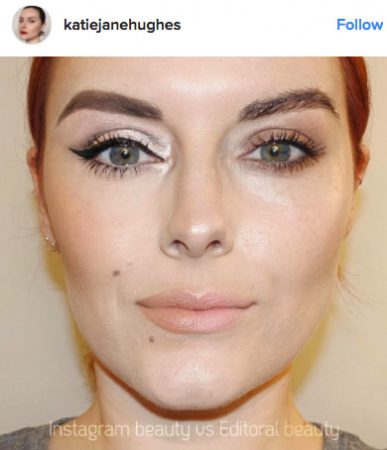 Why do some pro makeup artists criticise the Instagram aesthetic?
The phrase "different strokes for different folks" is certainly true in makeup artistry and the Instagram look is particularly polarising among beauty lovers, both amateur and professional.
In Australia, you don't need a formal qualification to be a makeup artist and there are lots of incredible self-taught professionals.
Yet there's an unofficial criteria that separates the two categories – it sheds some light as to why professional artists are particularly vocal in their dislike of the style.
"To be well respected in the industry you need that extra `oomph', and you need to challenge yourself," says Alex Rosas. "You can learn a certain level of technique, you need imagination and you need a steady hand!
"With Instagram makeup, there's no reference to history, or fashion, or a place or a mood – it's just about how to do a really perfect winged eyeliner.
"It only accounts for execution rather than having a concept behind it, or being creative. This is why studying can really benefit your career as an artist because you learn all about these things.
"Besides lacking diversity, who's to say they're working on anyone else besides themselves? To advance in your career, you not only need to be doing a number of different styles on lots of different faces.
"What would they say if a client asked them to do `avant garde', corrective or mature makeup? Instagram makeup can be pretty but can also be generic."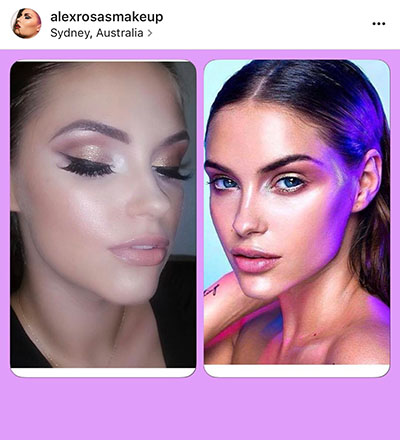 How is Instagram makeup different to real makeup?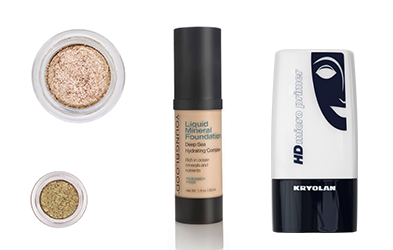 As a makeup pro, you can specialise in many areas, ranging from bridal makeup, fashion, to special FX.
An artist's prowess is often measured on their editorial skills; that is, work in fashion magazines and advertising campaigns for real people, which also happen to be at odds with the multi-layered Instagram look.
"Editorial makeup trends change all the time," explains Alex Rosas. "Ten years ago, the look was strong, block colours and bold lips but right now, it's all about the natural look; super-shiny skin, nude eyeshadow and no mascara, plus an element that's emphasised, like a glitter lip or jewelled brow."
Yet, the natural look need not be limited to glossy magazine spreads. According to the pros, it is often a more appropriate style for brides and for other special occasion clients.
Such aesthetics do need tweaking if they are applied for special events, rather than a shoot. The purpose of editorial makeup is to look amazing for only a few moments, not to last all day or be practical.
"Always opt for a liquid mineral makeup when working in a natural editorial style (this will decrease the chance of flashback caused by silica in high definition powders) – to make it red-carpet ready, though, a primer is a must in terms if longevity." says Philip Luque.
"You can make glitter wearable for any occasion, but for special occasions and every day looks, less is more," says Jodee Affleck. "Try adding it to the inner corners of the eyes or create a halo in the centre of the mobile lid."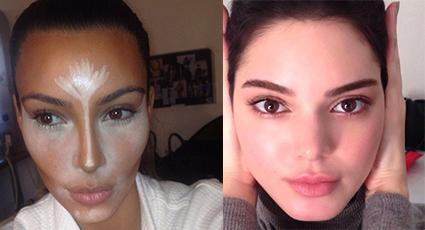 How much longer will Instagram makeup be fashionable for?
With her face sculpted in brown hues and statement eyebrows, Kim Kardashian embodies the Instagram makeup look – perhaps even pioneered it when she shared her contouring tips on the portal.
But industry pros unanimously agree that Kim's heavily made-up style is on the way out and it's Kendall Jenner, the social media star's fresh faced sister who'll lead the way in terms of a covetable beauty look.
"People will still request the Instagram look, but start taking much more inspiration from the runway, which is characterised by natural, untamed eyebrows, dewy skin that isn't frosty but is glossy," informs Chantelle Nicholson.
"Rather than layering lots of colours, we'll see a wash of solid bright colour over the lids that is blended to be sheer with a soft fluffy brush."
"Last year was all about big, over-drawn matte lips but now we'll see more people buying tinted lip oils that are less pigmented but more nourishing."
"Heavily sculpted cheeks will become a thing of the past and, people will be opting for a sheer pop of a fruity colour on the apples of the cheeks."