This month, the Annual World Luxury Spa Awards were announced, and there was plenty of tough competition across the Australia & Oceania categories. Established in 2010, the World Luxury Spa Awards offers participating spas international recognition as voted for by guests, travellers and industry players alike. Over 250,000 international globetrotters vote each year during a four-week period to select the winners, with over 600 nominees across over 65 categories.
The standard for day spas, medi spas and resort spas globally has never been higher, so we took a look at some of this year's award recipients to see just how our humble country compares to the rest. Here are some highlights:
Peninsula Hot Springs – Luxury Mineral Spring Spa
No surprises here! Peninsula Hot Springs, natural hot springs and day spa destination on Melbourne's Mornington Peninsula, has been winning awards and kicking major goals since their inception in 1997. Their renown has spread even further after their recent multi million dollar expansion last year, complete with new Wellness Centre, ice and sauna caves, additional pools, food options and meeting spaces.
Stephanies Spa Retreat – Luxury Hotel Spa
Another household name throughout the world of luxury spas, Stephanies Luxury Spas is known for their decadent locations across Queensland, all varying in style – from rainforest retreat to vintage boudoir. The award winner this year is Stephanies Spa Retreat, located inside Brisbane's Sofitel. The spa contains eleven purpose-built spa therapy suites; including the breathtaking Opal Rasul Temple, the sensory spa lounge for groups or couples can indulge in private bath therapy. Medi spa skin therapy, manis & pedis and makeup are also on offer.
The Reef House Spa – Luxury Historical Hotel Spa AND Luxury Romantic Destination Spa
Hidden behind the palm trees in Palm Cove is Reef House Hotel & Spa, an ultra-romantic escape half-way between the Great Barrier Reef and the Daintree Rainforest. The hotel has character in abundance and offers a fresh sense of luxury contrasted with historic charm. Reef House Spa has five treatment rooms, two Vichy showers and a couple's treatment room with spa bath, offering a menu of massages, facials, body exfoliation & wraps and anti-ageing treatments.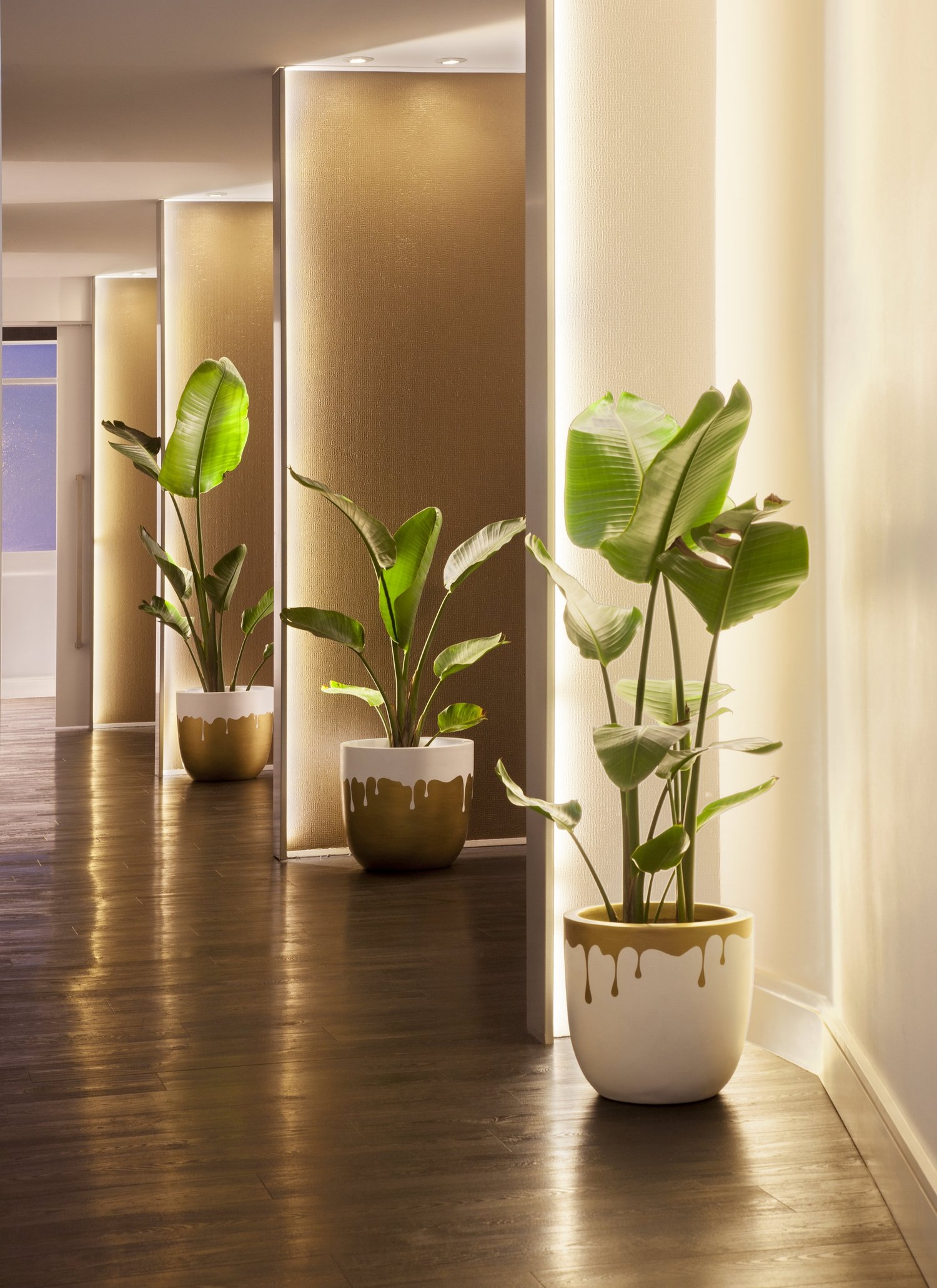 Botanica Day Spa – Luxury Urban Escape
Located in the luxurious InterContinental Melbourne the Rialto, Botanica Day Spa boasts a five-star experience, with elegant beige and gold interiors and a tranquil ambience nestled in the heart of Melbourne. Inspired by nature with lots of timber and foliage throughout the spa's aesthetic, their luxe menu includes body treatments and advanced skin therapy using Elemis and Epicure Cosmeceuticals.