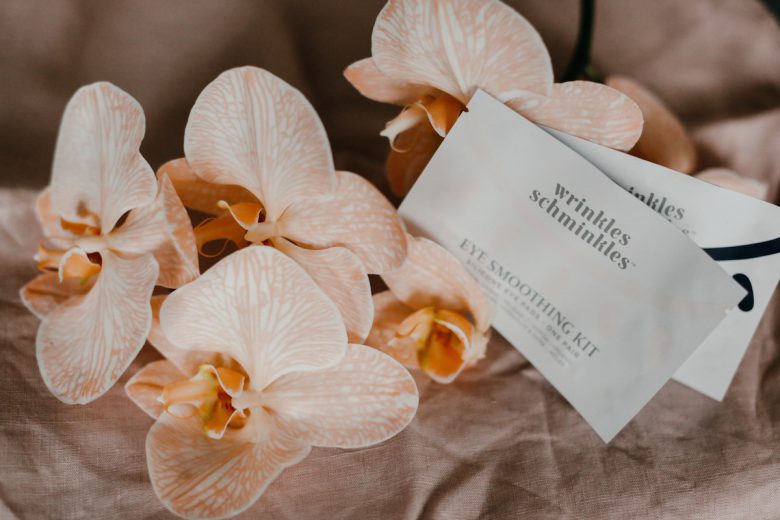 With so much competition on the market, what can brands do to stand out? It's difficult enough to get the attention of spas and salons who are often already highly dedicated to their selection of brands, and are reluctant to change or add to their range of offerings.
So what are some ways that beauty industry brands can not only grab attention, but keep a loyal following of supporters and stockists for the long haul? A brand that nails this is Wrinkles Schminkles, who prides themselves on their unique stockist events, rewards and loyalty culture, not only to retain a happy pool of clientele but to generate further word of mouth as a result.
A great complementary homecare product for any spa, clinic and salon retail corner, Wrinkles Schminkles offers a range of medical grade silicone pads that, when applied to skin, physically prevent wrinkling from occurring, while also improving blood flow and hydration to the area.
Gabrielle Requena, Wrinkles Schminkles Founder and CEO, believes rewarding stockists and providing exceptional service is the key to garnering repeat sales. The brand often hosts small, intimate events for stockists and potential clients to attend, the latest of which was held June 13th in Gabrielle's private home in Kirribilli, treating guests to bubbles, canapes, and a spectacular view of Sydney's Vivid celebrations.
"We feel small intimate events with the right mix of people not only give us a chance to get to know our stockists – new or existing – personally, but it's also a really nice opportunity for everyone to network amongst each other," says Gabrielle. "As I said in the event's invitation, 'it was my hope that everyone would get something out of the evening…be it a new business connection or friendship, motivation from some inspiring and successful humans or even just a few lovely canapés and cocktails while watching the sun go down and light go on for Vivid!'
"The feedback was so lovely and genuine…even some clinics who couldn't make the event have been so gracious for the invitation and it's triggered them to restock inventory and/or communicate they'd love to come to the next one. We plan to run small imitate events every quarter and get to all major cities with events that aren't the 'norm'."
Improving the initial opening order process for stockists can also make a world of difference to not only to physically set up, but begin incorporating sales into treatments with ease.
"We put ourselves in the shoes of our Salon and Clinic stockists and try to make it as easy as possible to start stocking the range. We have recently further improved our terms to include a mix all opening orders to suit all size clinics; 100% mark-up on the range; we gift free display stands so the range is perfectly merchandised and peaks a client's interest with built in before and after images; we now offer a 60-day guarantee to buy back any unsold product making it completely risk-free for a new stockist to come on board with us; we offer virtual training for all clinic staff nation-wide; all stockists are given a complete package of digital images and content for instant marketing and lastly we run monthly promotions to enable stockists to either make more margin or pass on promotional offers to their clients."
Imagery and before and after photos are, according to Gabrielle, an enormous help for small businesses too, who can often find these a challenge.
"Our digital imagery and content comes fully formatted and ready for salons to use in their digital marketing. Salons are often specialists in their treatments and it can be challenging to juggle the new era of social media demands in order to keep a following and fresh flow of clients coming through the doors. Our before and after images formatted for salons to post on social media have been known to drive clients into clinics… I've had this feedback several times!"