Even the best of beauty therapists and practitioners can find it difficult to 'sell' on occasion, but in a market that is so saturated with choice, convincing clients to purchase your recommended products, treatments or skincare regimes can get tougher and tougher with each passing day.
With so much competition out there, the selections on your shelves or in your treatment rooms (as amazing and results-driven as they may be) offer less uniqueness and 'points of difference' as time goes on. You may often begin to find yourself a scenario where a client questions 'why should I buy the product you're offering instead of another comparable item from a competitor brand?' And frankly, sometimes, there isn't always a convincing reason.
When faced with an impossible choice, clients will gravitate toward another aspect of the product that they can make some other personal connection with. This could be as superficial as the packaging, but when it comes to tipping the scales, appealing to personal taste and connecting with the soul can be incredibly meaningful to customers. This is why connecting consumers through your brand's stories can be a fantastic tactic to really establish a point of difference and spark a fondness and sense of trust between brand and consumer.
Someone familiar with, and regularly harnessing, this consumer behaviour is Moskos Branding & Communications, an agency that frequently engages in intimate media and consumer brand-building events in order to establish strong new relationships for the brands they represent.
"We regularly host small group sessions or 'one on ones' to connect media, influencers and consumers with our clients' brand experts, brand Founders, brand Ambassadors and marketing teams," says Tiarna Element, Moskos Account Director. "Such meetings allow attendees to better connect with and understand the brand story, heritage and key messages on a deeper level and as an extension their products & key points of difference. It can be very difficult to sell product or services to people when they have no connection to or knowledge of the brand story or product POD so I do feel practitioners would benefit greatly from these types of personalised, face to face brand activities."
Another supporter of this tactic throughout the spa and aesthetics industry is Professional Beauty Solutions.
"Customers often make buying decisions based on their emotions and then justify those decisions with logic," says Managing Director Matt Williams. "At PBS, we find that our brands' back stories often contribute to both of these aspects of decision making. For example, you might be drawn to purchase products from a particular brand because of their premium ingredients, but might further justify your purchase after learning that the brand engages in corporate social responsibility practices that benefit the community or the environment. Our Pure Fiji brand is a great example of this. While the therapeutic qualities of their amazing products might be the initial drawcard, customers feel further justified in their purchase when they discover that their Pure Fiji purchase supports rural Fijian communities and schools."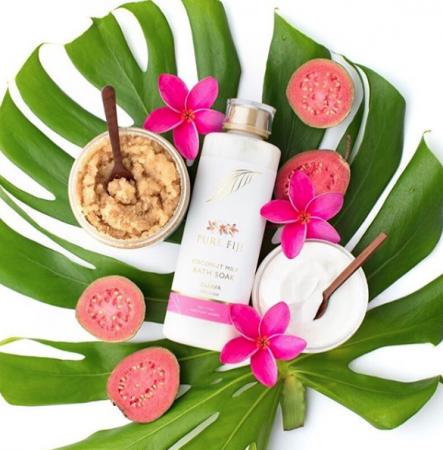 Matt says this can also be the case for brands that have a particular 'face', creator or ambassador that other therapists can connect with, and consumers can find a trustworthy source.
"A customer may feel more compelled to purchase a Bestow Beauty product after learning the brand was developed by a qualified beauty therapist-turned-nutritionist who sought to produce edible beauty products that would resolve skin concerns standard topical treatments and products could not," says Matt. "Another is Sunescape. So many of the brand's loyal customers love that the product is full of natural, skin nourishing ingredients, but the fact that it was developed in partnership with Australia's top tanning salon (Tan Temple in iconic Bondi) lends the brand credibility and is a fantastic selling point and point of difference."
"For this reason, while we always encourage our spas, salons and clinics to prescribe products based on ingredients that will address the client's skin concerns, we also encourage them to share the brand's story with the client, as we find this can generate an additional connection and loyalty to the brand."
For more news and updates, subscribe to our weekly newsletter.