For the first time event, Advanced Skin Technology hosted their very own awards gala, the AST Skin Masters Awards. Hosted over Beauty Expo weekend, the ceremony brought together business owners and skin therapists from around the country to celebrate one another's success with a black tie gala at The Sheraton on The Park (Sydney) on Saturday August 24th.
The evening kicked off with a heart-warming welcome from the AST team, including Managing Director Heather Harrison, who were thrilled and excited to be bringing together their partner clinics and therapists in this capacity for the first time – also clueing guests into the fact that the awards would be an annual recurrence from now on.
Guests also experienced a sneak preview video of the upcoming rebrand of Aspect and Aspect Dr, who will be presenting their fresh new packaging in a few weeks' time.
As a distributor of medical-grade skincare brands, (Aspect, Cosmedix and Colorescience) the ceremony included some unique categories, including some very impressive results demonstrated across several 'skin transformation' award wins. The team from AST announced that for next year, they will be extending the entry period to comprise of more than this year's 6-months window – to accommodate the lengthy period required to transform most serious skin conditions and complications.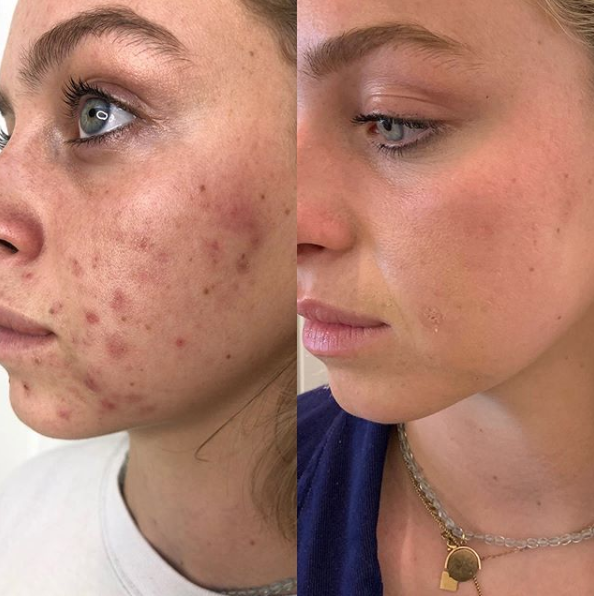 Here are this year's winners in their entirety:
Loyalty Awards 10+ Years with AST
Indulgence Medispa                                      
Territory Laser Clinic                      
Advanced Skin & Body Clinic                       
Beautyologist                                   
Vitality Laser & Skin                        
Me Skin & Body
Social Media & Marketing Awards                                                          
Winner: Me Skin & Body
Aspect Creative Marketing Award                                                           
Winner: Vivo Skin Clinic
Social Media Master Award                                                                       
Winner: Bare Body Laser & Skin Clinic
Best Clinical Skin Transformation
(Product only)                                                  
Winner: Meghan King, Skin Divinity
Best Clinical Advanced Skin Transformation
(Including AST Modalities – Dermafrac, Epi Levelling)                                                                       
Winner: Angela Boulton, Beautyologist
Best Overall Advanced Skin Transformation                                                                                       
Winner: Meghan King, Skin Divinity                                                                                                         
Clinician of the Year
Winner: Lauren Crowle, Sanctuary Skincare
Outstanding Commitment to AST Academy                                                        
Winner: The team @ Indulgence Medi Spa
Excellence in retail
Winner: La Belle Peau – Nang Nguyen                                                                                     
Highest Aspect Clinic Growth                                                                    
Winner: Instincts Body & Skin
Highest AST Clinic Growth                                                                          
Winner: Missie Coco Face & Body Therapy
Fastest Growing New Business                                                                 
Winner: Mooi Skin NZ
Clinic Of The Year 2019
New Zealand – Harleh Laser Clinic                             
Northern Territory – Territory Laser Clinic                              
South Australia – BBK Skin + Beauty Clinic                              
Queensland – Riverside Beauty                  
New South Wales – Sanctuary Skin Care                 
Western Australia – La Belle Peau                             
Victoria – Missie Coco Face & Body Therapy
Congratulations to all 2019 winners, finalists and entrants! We understand first-hand just how dramatically each and every one of you can change a client's life for the better, and we can't wait to see what 2020 has in store!