Does your in-clinic playlist need an update?
The vibe you create in your spa or clinic is an important part of any treatment and music is the key to setting the mood. It can have a powerful influence on the client experience and with so many great playlists availble, can be completely tailored to your unique business.
We had 7 clinics from across Australia share their favourite Spotify playlists to hopefully serve as some inspiration for your own playlist refresh.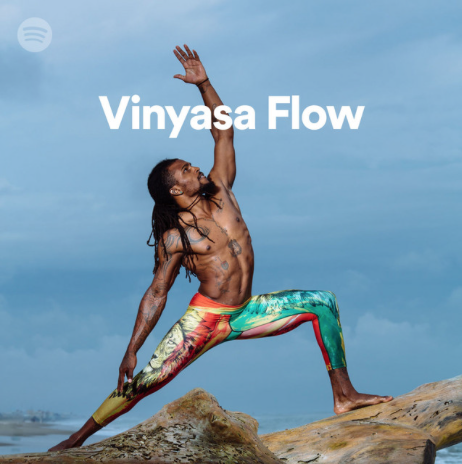 Derm Haus, Brisbane
Playlist: Vinyasa Flow
Why they love it: The music assists to focus on your breathing in a relaxed rhythmic pattern. During treatments I believe playing this type of music helps to fade away thoughts and connect to your breath, bringing you to centre," shares Lori from Derm Haus.
Euphoria Skin, Sydney
Playlist: Acoustic Covers
Why they love it: "In the 90's we had Enya and Enigma CD's on repeat. The introduction of the MP4 player in early 2000's surrounded the clinic with Buddha Bar and Café Del Mars.
"Come 2021 our go-to Spotify playlists are Acoustic Hits and Acoustic Covers bringing a sense of calm or Chilled Hits for uplifting the energy. Comments of interest and gratitude from our clients for our current go-to tunes ensure we are hitting the mark. Modern music options provide a space our team love to thrive in. One more mention is our daily set up/huddle playlist: Workout Beats on shuffle. It sets the tone for the day and gets us pumped for a day of what we do best – treating skin," says Nat from Euphoria Skin.
Art of Aesthetics, Sydney
Playlist: Ambient Relaxation Music
Why they love it: "We love the relaxed vibe this sets in our clinic. Patients can walk in off the busy street and automatically feel more relaxed. We have patients comment all the time how relaxing our clinic is," shares Nurse Jaci Isaacs
Elucell, Melbourne
Playlist: Somewhere Along The French Coastline
Why they love it: "The soothing melodies, laidback rhythms and soulful lyrics have us (and our clients) reminiscing about summer holidays in Europe. It's easy to get swept away by the relaxing instrumental tracks and mentally escape Melbourne's arctic weather (even just for a second)," says the Elucell team.
Metica Medispa, Sydney CBD
Playlist: metica
Why they love it: "We love Metica's eclectic mix of good vibe music. Music is essential for relaxation – it releases dopamine, reducing anxiety before and during injectable treatments. Metica Music is fun, doesn't take itself too seriously and is allergic to anything pan pipe or Nora Jones," shares Caz Young.
Skinfluent, Sydney
Playlist: Lofi Fruits Music
Why they love it: "I love this playlist because it is instrumentals to songs we all know, and they are done by using soft instruments to make even the loudest songs so peaceful. I love this because you subconsciously know the song in the background, and it resonates with you as you are getting a treatment. It creates a very chill but also upbeat vibe in salon, allowing clients to hear songs they are familiar with in a different light. Sometimes your personal favourite songs don't suit the vibe for a beauty salon, but this playlist allows you to play songs that wouldn't usually be in a salon, and I think it's great and unique," says Skinfluent Founder, Bianca.
Academy Face and Body, Perth
Playlist: Chilled Vibes and Instrumental Chill
Why they love it: "It creates a relaxed and calm atmosphere and makes our clients feel at ease when walking into the clinic. It also sets the tone to the type of clinic we are.

We aim to have our patients as relaxed and comfortable as possible before receiving their treatment. We'll throw in one of the funkier tracks every now and again to distract them if they're getting an "uncomfortable" procedure. We've also had clients asking for the "names" of some of the songs!" says Amanda.
DID YOU KNOW
There are 5 ways you can catch up with SPA+CLINIC?
Our quarterly print magazine, delivered to your door. Subscribe here.
Our website, which is updated daily with its own completely unique content and breaking news.
Our weekly newsletter – free to your inbox! Subscribe here.
Our digital magazine – click here to view previous issues.