Stem cells in skincare are nothing new, however, umbilical cord lining stem cells are revolutionising the way we approach anti-ageing.
There is a new professional skincare brand on the market and its secret is 'Rejuvenating Conditioned Media'. What sounds like the name of a PR agency, is actually the active complex offering an unprecedented combination of proteins and growth factors physiologically balanced exactly as nature intended to enhance skin function and regulate cell turnover.
CALECIM® Professionals harnesses ingredients found in umbilical cord lining from red deer. It comprises a mix of two types of potent stem cells – mesenchymal and epithelial – that are ethically and harmlessly extracted from the animal. Scientists found that the cord lining stem-cells have many beneficial effects on ageing skin:
Activate cells to migrate towards skin trauma to accelerate repair
Encourage skin cells to proliferate for fast and efficient epithelialisation
Build up extracellular matrix and increase collagen synthesis
Encourage angiogenesis for efficient skin restoration
Suppress pro-inflammatory cytokines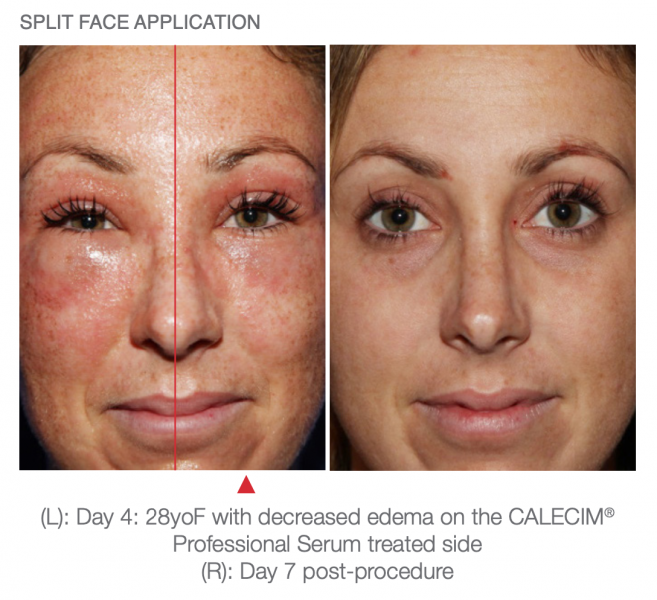 In simpler terms, CALECIM® skincare products help accelerate wound healing and reduce inflammation, making this brand trusted by many doctors for post-treatment use. The brand's hero product, the Professional Serum, contains a high concentration of Rejuvenating Conditioned Media to enhance procedures and optimise results. This active ingredient works on post-procedure skin by providing a nutrient rich microenvironment to help boost skin's regenerative response. It helps improve aesthetic results, reduce redness, swelling and discomfort immediately post-procedure while reducing downtime. It also helps skin renew and repair when used as part of a daily skincare routine.
The Multi-Action Cream, Restorative Hydration Cream, and Recovery Night Complex complete the range, which has shown a 95% satisfaction rate during a consumer survey conducted in Singapore. Nine out of ten women over the age of 35 noticed the appearance of fine lines had improved.
"I believe there is great synergistic benefits from our stem-cell research that can be applied to a skincare beauty product which is accessible to everyone, " says Gavin Tan, Chief Executive Officer of Cell Research Corporation.
"While umbilical cord lining cells have been making waves worldwide in the area of medical science, we would like for the general consumer to experience a part of our technology as well. This is why we decided to introduce CALECIM® Professional to the market."
The skincare range is suitable to be used directly after professional treatments such as IPL, Radio-Frequency, Lasers, Microdermabrasion, Microneedling, and Chemical Peels and has shown to drastically reduce swelling, Edema, and Erythema.
All CALECIM® Professional cosmeceuticals are made in ISO- certified laboratories in Singapore and dispensed exclusively through a network of physicians in CALECIM® markets. advancedcosmeceuticals.com.au