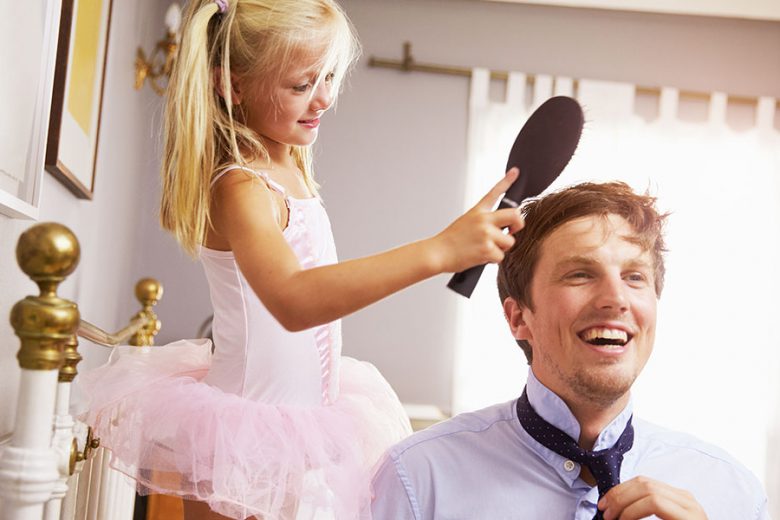 Boy, the male aesthetics industry is booming!
In fact, SPA+CLINIC has been tracking its growth. Now, mid 2016, the male grooming market is estimated to be worth about USD 21.4 billion, globally. Statistic analysts predict it will rise a further US $5 billion by 2020.
According to Stephen Handisides, founder of MyFaceMyBody, the demographic of men actively enhancing their appearance has also expanded exponentially.
"Australian men have the stereotype of the 'macho male' In days gone by, the typical 'Aussie bloke' wouldn't be seen to be using skin care. But things have change," he says.
"Because of the internet, Australian guys see global stories about men having different types of aesthetic treatments and as a result, they're becoming more adventurous.
"Male celebrities are have treatments done, and this is influencing market, making it 'acceptable' for men to take more care of their skin."
From cosmetic procedures, to simply slathering on sunscreen, it's statistically and anecdotally apparent – many more blokes are seeking solutions to enhance their face and body.
"Men want to look 'good for their age'. Generally, they're not so worried about 'turning back the clock'," Steven says.
So how can your spa, salon or clinic secure their chunky slice of this beef pie?
1. Know Who You're Targeting And Their Motives
According to Stephen, the prime reason reason older men are experimenting with injectables, is so they can compete with their younger counterparts in the workplace.
"A broader range of men are having treatments to make them look better for their age. We're seeing a surge of older guys, in their late 40s to late 50s, having 'volumisation' – such as fillers in their cheeks," He reports.
"Over the last 12 months the number of men we've seen having fillers to the inevitable eliminate dark circles that come with ageing, has increased remarkably. Many said they were sick of people saying they looked tired at work or they'd had a hard night."
Doctor-led and nurse-led medi clinics can potentially profit from this information, by creating packages targeted towards men, combining the treatments most coveted by their male clients.
Spas and salons without injectable offerings can note the broadening market for volumisation treatments, and investigate possibilities, such as a visiting practitioner plus technological advances in terms of product.
For example, the Juvederm suite of hyaluronic-based dermal fillers have modified the balance in their gels to perform targeted actions. Voluma XC is designed to be injected into the cheek area, whereas Ultra XC contains a balance of ingredients that combat dark circles.
Galderma, renowned for their innovation and research in medical solutions, also offer a broad range of injectable alternatives from fillers [the Restalyne suite] to rejuvenating skin boosters, tailored to suit the specific needs of your clinic and its clients.
2. Embrace The Current Trend: Non-Surgical Body Sculpting
Stephen reports a rise in the number of men having treatments to define muscles or minimise stubborn areas of fat. He notes that men are "not so good with pain" and are loving the results they're seeing from the non-invasive body sculpting treatments on the market.
"Now the treatments don't hurt so much, the downtime is quick – A lot of guys know they can have something done in their lunch break, during work hours, without anyone really knowing. You don't have to go under the knife to have liposuction for example.
"Men are increasingly getting body sculpting treatments to get rid of those stubborn areas of fat and boost their effort at the gym."
As a business owner, the rapidly expanding male aesthetic market should certainly be considered when making a technology investment.
The TruSculpt device by Cutera uses deep tissue heating technology to reduce fat and cellulite. Surprisingly, the latter condition affects about 10 percent of all men, indicating about 1.3 million Australian men are plagued by it.
Unity Daniel, a representative from Cryomed, the Australian distributor for Cool Tech, reports males favour treatments to eliminate love handles: "It works using cryolipolyis, which is controlled fat freezing. Once fat reaches the the temperature of 8 degrees Celsius, fat cells die, and the body eliminates them."
According to Stephen Handisides, both men and women cite double chins and stomach flab as major areas of concern. SculpSure, a body contouring system from Cynosure, harnesses controlled laser pulses, to non-invasively target stubborn abdomen fat, while Coolsculpting from Lumenis offers a hand-piece designed to eliminate a double chin with only one or two visits.
Vela shape III, another non-invasive option available, combines infrared and radio frequency pulses to "vacuum" the body into shape, men will appreciate that this concept has zero downtime.
3. 'Lower' Your Social Media Voice And Reel 'Em In
Through SPA+CLINIC's ongoing investigation into the psychology of the male aesthetics industry, we've discovered that men visiting media spas appreciate being separated in any way possible from any "girlish" stigma of having treatments.
Your business can make social media and retail changes to target men minus the investment of a designated "man-cave" room.
"In terms of social media content, it's very much using 'blokey' language, not talking about the anti-ageing side but linking posts to TV series like a Top Gear. The more you can play on the words and with things that guys generally love like motor-sport, and footy, the more successful the strategy.
"For example, having a treatment could be likened to getting your car serviced – clinics could market it as a "Pit Stop"- aka you need to go every three months to get your man makeover.
"If a celebrity such as a football player has great skin you can make assumptions, like "he's probably cleansing, toning, or having regular facials," then create an Instagram post, linking it back to your business offering.
"When retailing to the male market, packaging and branding that is distinctively male, is essential."
Australian skincare brand Black Leopard, specifically caters for men. Developed by two brothers, they capitalised on the rapidly rising statistics of men buying skin products. From the dark, minimal product packaging, to the "roaring" tone of voice of the website and social media portals, the brand is unmistakably masculine
"We understand that most guys are just starting to get into skincare and the last thing we want is to put on a face cream that is shiny and obvious on the face, or looks like their wifes' face cream in the bathroom cabinet," explains Murdoch, co-founder of the brand.
4. Capitalise on Loyalty to Drive Retail
Onec you've reeled them in, they'll be hooked. According to Stephen Handisides, men are less likely to shop-around once they've found a practitioner they feel comfortable with.
"Best practice in catering for males in this industry is t0 treat them in a very different way to women. Male patients are some of the most loyal because we're very punctual, if we like something we'll spend whatever.
"By giving their clients skincare that goes along with their treatment and obviously demonstrating that they're going to get a better result if they take some home, they should see that person coming back every 4-6 weeks for repurchase. This means more constant contact with clients."
International professional skincare giant, DMK, have recently released a suite of products targeting men called "Mensroom" the range caters for the quintessentially male concerns of the market, such as sun protection. The sleek, black shaving case packages key products and would make for a great go-to for a therapist prescribing after-care to a first time male visitor.
5. Predict The Future And Stay Ahead Of The Pack
Citing successful male-focused aesthetics businesses in the US and the UK market, Stephen predicts future trends Australian spas and clinics can capitalise on.
"The spas that do a treatment plan covering a range of services, (where if they are having a body sculpting treatment they can also be recommended a good diet plan and some exercise or workout stuff) then it is appreciated. I've seen one clinic catered for men only that has a gym also so the clinician can monitor and advise their patients on their workout (while recovering or prior to treatment) ensuring they get a great service.
"I think there's going to be more pop-up stores. There's a place in the US called Orange Twist and they solely do CoolSculpting and laser hair removal for men. It's just a walk in-walk out."
Gentsac is a pioneer luxury brand men's brand targeted towards dapper hipsters. Indeed, its pop-up store at the Galleries Victoria in Sydney is perpetually buzzing with gents looking to invest in their appearance.
While I haven't spotted a single pair of "rubber pluggers" when I've peeped into its trendy set-up, I've noticed the total absence of female customers. These men have not been "dragged" by their wives or girlfriends.