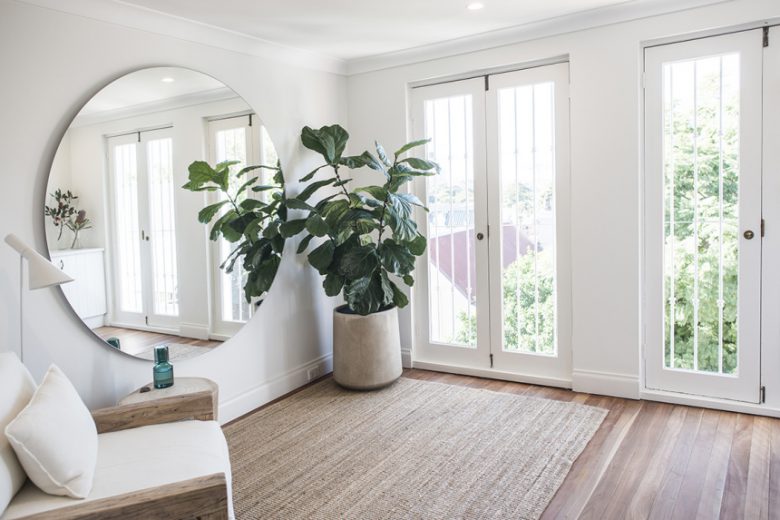 Naomi Watts' clean beauty destination ONDA Beauty has just launched in Sydney's Paddington, making waves throughout the organic skincare industry. A high end clean skincare retailer and spa, ONDA is currently stationed in NY's Tribeca as well as Sag Harbor in the Hamptons, making Sydney the brand's very first international venture.
Luckily for ONDA, they landed a perfect partnership to head up their Australian operations, merging with clean beauty destination Tribe Natural Beauty and its founder, Nicole Manning.
Nicole originally trained in beauty before setting off around the globe, working for 10 years as a Beauty Therapist across London & Europe, before returning to Sydney to explore her passion for natural and organic beauty solutions. She launched Tribe Natural Beauty in 2015, which flourished for three years before beginning down this exciting new path with ONDA.
We spoke with Nicole to find out more about her journey, and her stunning new premises.
How did your arrangement with Onda Beauty come about?
It was one of those meant-to-be-moments.  I was ready to grow my three-year-old clean beauty business, Tribe, and was inspired by what ONDA Beauty had created in NYC.
I saw on Instagram that Sarah Bryden-Brown, one of the co-founders, was in Australia, and invited her to have a treatment with me. Two weeks later we were putting together our partnership deal that would see ONDA Beauty launch in Sydney, with me as its Australian Director.
What is the concept behind the brand?
To help grow the clean beauty movement by creating sanctuaries, online and in-store, where the best of the clean beauty brands from around the world can be experienced, understood and shopped by our growing community.
First came eating whole foods, organics and green cleaning products and now it's clear the beauty industry is following the mainstream move to ethically sourced, clean, non-toxic, and organic ingredients.
What are some highlight treatments on offer?
With careful consideration we focus on your specific skin type and concerns. Our therapists work with you during an initial consultation to ensure a results-driven treatment that will transform your skin and leave you relaxed and grounded.
Our ONDA Signature Facial, created in NYC, is a truly holistic experience. It combines the best modalities, including pure Oxygen and Omnilux LED, with a contouring facial massage using our favourite clean brands to ensure a deep clean with pure hydration, leaving skin brighter, lifted, and smoother.
Our natural manicure offers a polish-free reviving hand treatment, naturally restoring your hands and nails to optimal health using a Japanese method of beeswax and pearl mineral to hydrate and rejuvenate the nail plate. It's like a "juice cleanse" for your nails, which we recommend doing at least once a month to protect and nourish.
Tell us about the space, and why you love it!
We have designed ONDA to be an experience which leaves clients feeling completely renewed and restored. We hear the same thing across all our stores: "I want to live here", "It smells amazing in here", "I feel so calm."
We love seeing and hearing our vision come to life.
As you enter the Sydney store you are immediately drawn to the beautiful Jacaranda tree in the rear courtyard, which creates a full backdrop of vibrant green in summer, and bright purple flowers in spring.
Before a treatment, clients enjoy a calming tea or a Beauty Chef elixir, and relax. Each of our waiting rooms are flooded with light, connecting you to nature. Upstairs you'll enjoy views through the treetops to the harbour. Downstairs opens onto a tranquil courtyard.
Our treatment rooms are sanctuaries, lit by a single Kelly Wearstler light, shining through a beautiful natural clear quartz. Here, clients escape from their day as they are treated with clean, non-toxic products, distilled from the finest pure ingredients available from around the world.
For more news and updates, subscribe to our weekly newsletter.